Sheffield Metals (Mansfield, Texas) recently sold a roofing contractor a New Tech Machinery SSQ Rollformer, and the steel used to complete a very unique digital wall project in El Paso, Texas.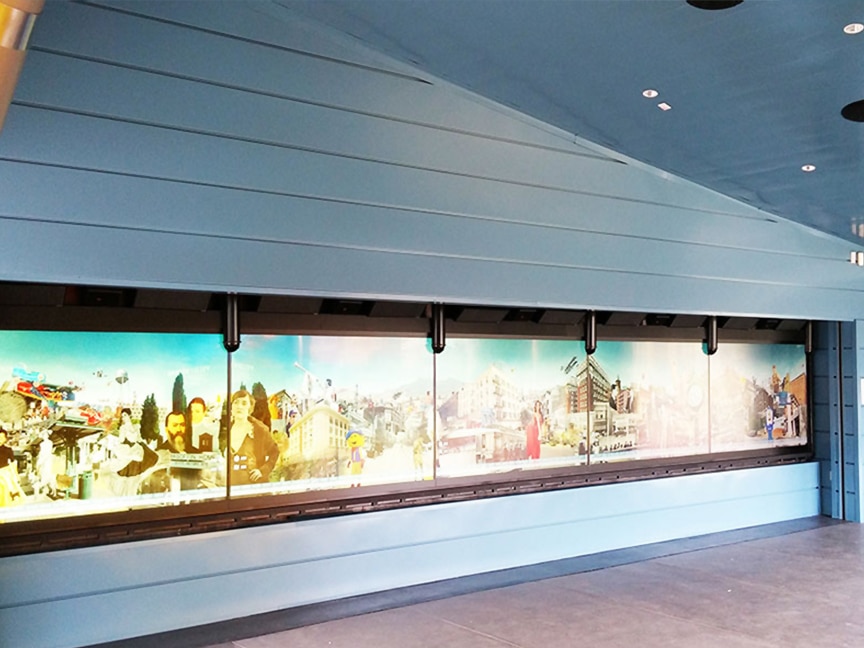 Both the 1.5" flush wall tooling and the 2.0" mechanically-seamed tooling were purchased with the machine in order to complete wall panels, interior ceiling panels, and all low-slope sections of the roof.
The digital wall is affectionately referred to as a "digie," meaning Digital Information Gateway in El Paso. The digie is the first 3-D digital wall of its kind in the United States and the second of its kind in the world—with the original being the Copenhagen Museum Wall in Denmark.
This digital wall allows visitors to upload personal memories, pictures, films, music and texts. They can create postcards and send them to any location in the world.
The goal is to connect generations using images from El Paso's past, present, and future. It will celebrate El Paso's historic imagery throughout the nation and worldwide via global networking.
Five 95" touch LED TV screens make up the digital wall. It currently has more than 8,000 photographs in its database.
You can upload and browse these images by visiting digie.org.