Smart Business (August 2017)
---
Tony Mazzella, CEO | Mazzella Companies | Founded: 1954
At Mazzella Companies, history has served as a foundation for the company's identity, its beliefs and its values. In 1954, James Mazzella started his own business, called Mazzella Wire Rope & Sling, and began making wire rope slings that were braided by hand. It wasn't the cleanest and certainly not the easiest job around, but Mazzella was supplying an essential tool to construction businesses and industries all across Northeast Ohio.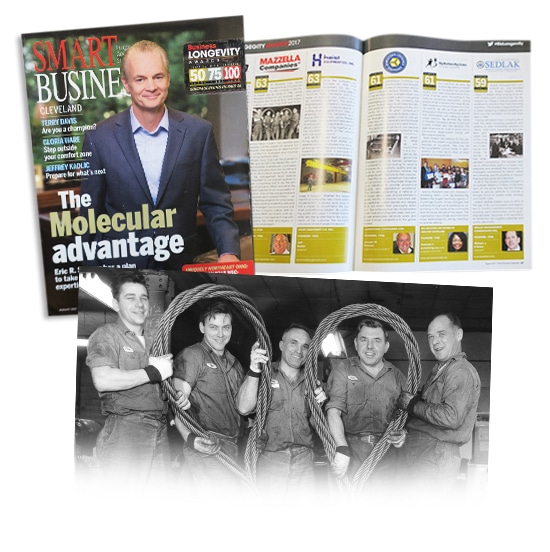 His son, Tony, took over the business in 1988, and as CEO has helped the company increase its employee count exponentially and grow from two locations in Ohio to 28 locations across North America. The management team believes it is important to run a smart business to remain competitive and to be the employer of choice to attract and retain the top talent needed to run a successful organization.
One of the unique programs that has been put in place is MazzU — an internal training program for employees. MazzU helps develop leadership skills and teaches managers how to embrace and promote the company culture. With Tony's two sons, Matt and Adam, both actively involved in management roles with the company, the future and legacy of Mazzella Companies looks bright.