What Did Crown Information Management Hope To Accomplish on This Project With Mazzella?
Save initial investment made in buying the building
Installation of new archive system
Developing an archive system that could fit in and be supported by the existing building supports
Find a unique solution to protect the building's concrete foundation
Interruption-free installation with no lost work days
Boost the business by increasing and maximizing space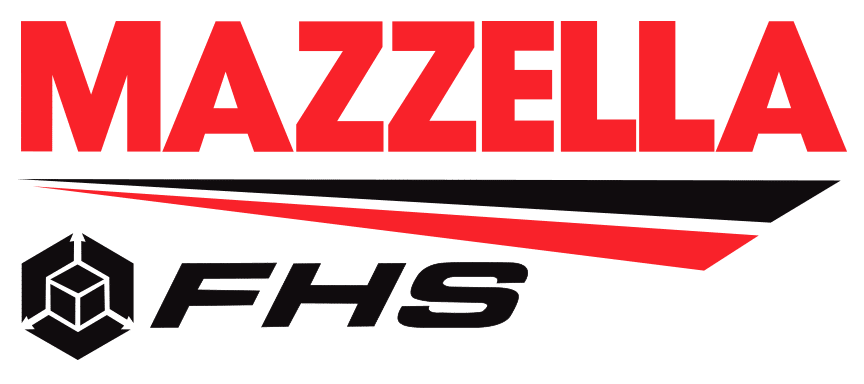 ---
One decision to buy a facility neighboring a body of water nearly proved catastrophic for Crown Information Management in Winter Haven, Florida.
However, by contacting Mazzella FHS, a solution was worked out that protected the initial financial investment, and has given Crown Information Management the opportunity to expand its business with even more room to grow.
"Before I started working with Mazzella FHS, I really didn't have any kind of relationships or experience in the record storage business, and with ordering and installing and choosing a racking system," said Jay Burns, owner of Crown Information Management.
"Now that I've been with Mazzella and worked with them for about 10 years, I feel like we've jumped over hurdles and gotten through some phases in our business cycle that are behind us and paid for, and we'll continue to produce. Rent produces revenue that will help us continue to grow in the future."
Robert Schultz, Crown Information Management's Warehouse Manager, added, "We'd just be losing money, wasting money, not being at 100% capacity, which is what they've been able to do for us."
"The outside-of-the-box thinking that they've been able to do, it looks great for us because we'll be able to manage the entire facility."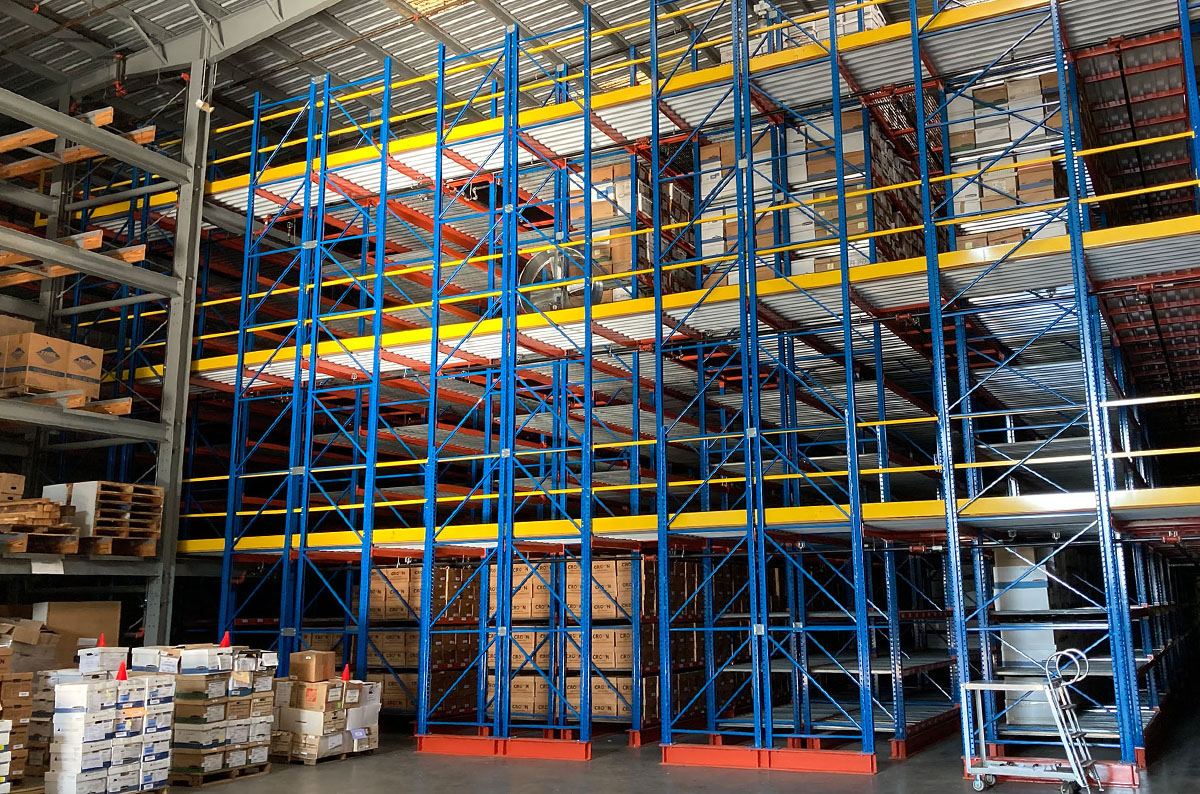 What Does Crown Information Management Do?
Crown Information Management uses its facility to store documents and manage records for customers. Legal and medical documents make up much of Crown's document storage and records management business.
When they need past information, their representatives call Crown Information Management, and request a box or file. Through its computerized barcode archives system, Crown retrieves the information in a timely manner and gets it back to the customers.
"An archive system is basically a system designed to hold documents," says Stephen Johnson, Vice President of Storage Systems Sales for Mazzella FHS. "The files are placed into cardboard boxes, placed on a shelf, and those boxes are entered into a data system to be retrieved, much like a library."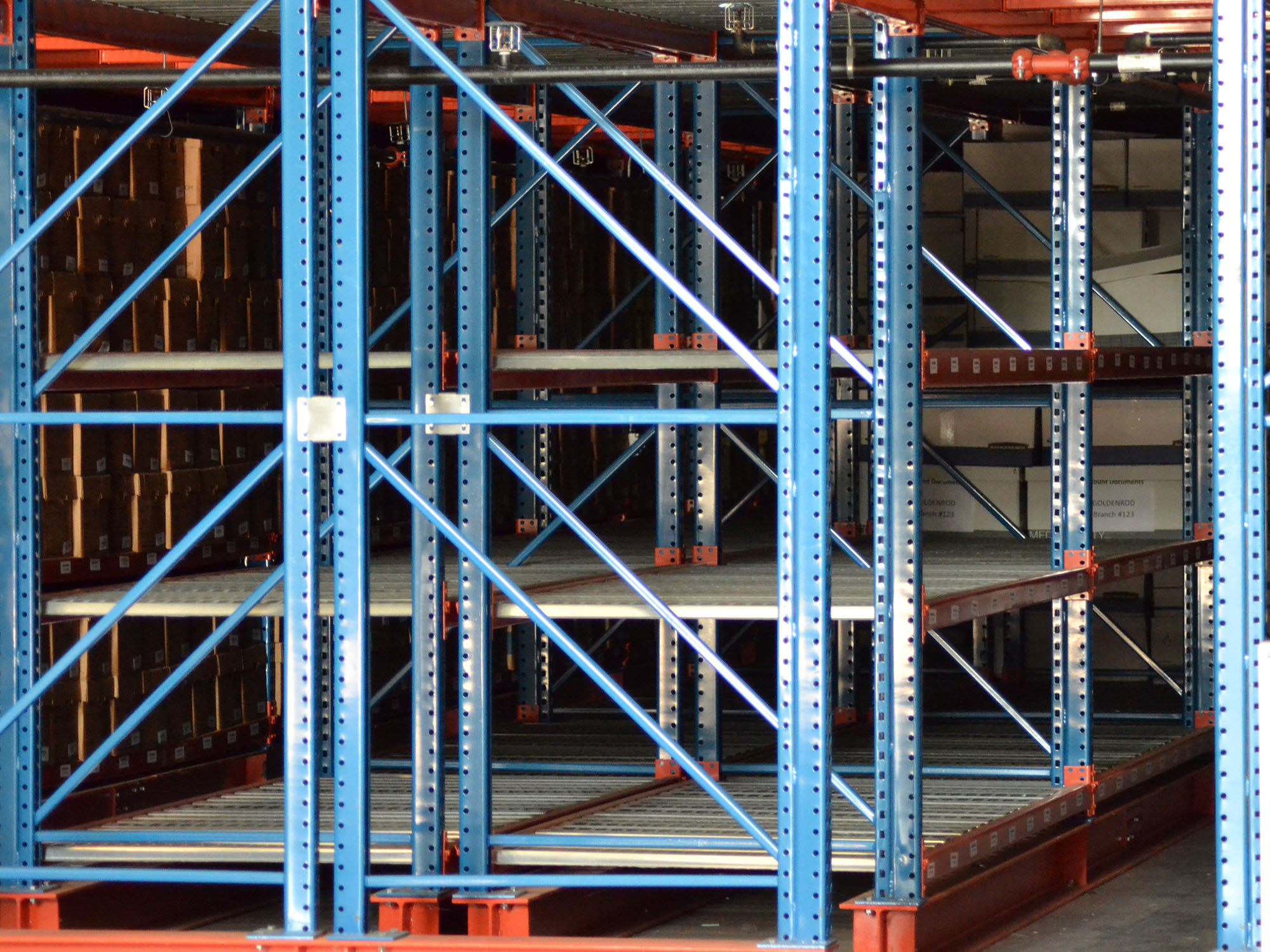 What Problem Was Crown Information Management Looking to Solve?
Crown Information Management started in 2003 with mobile document shredding. Shredding trucks went from business to business to destroy and recycle documents, and that grew in 2011 when Crown shifted its focus to record retention and management.
Then known as Crown Shredding, the company purchased a dry-dock boat storage facility when it looked to expand into the information management and storage business. However, before Crown Information Management was able to grow its business, the building needed to be retrofitted.
Because the land underneath the facility was unstable, a typical racking system bolted into the concrete floor would not work. The weight would be too much for the poured concrete to support.
"When we came across a nice piece of real estate, we thought it'd be a nice warehouse to purchase and get into that business of managing records," Burns said. "Once we actually acquired the building and started doing our research on the racking and a place to hold the records and boxes, this warehouse we acquired was on some softer land.
"With the weight and the size of our racking system, we were concerned that we may have some issues with possibly cracking the concrete, or maybe having some possible implosions of the racking system."
Johnson added, "When we did our engineering checks, we found that was not stable enough for a traditional system. This was a little more challenging.
"The facility was designed to actually be held up by the boat racks located on the long walls. These racks had to be dismantled as we expanded the system throughout the facility. Engineering had to take place to make sure that what we were removing would still leave the building sound, but also, allow for maximum storage capacity."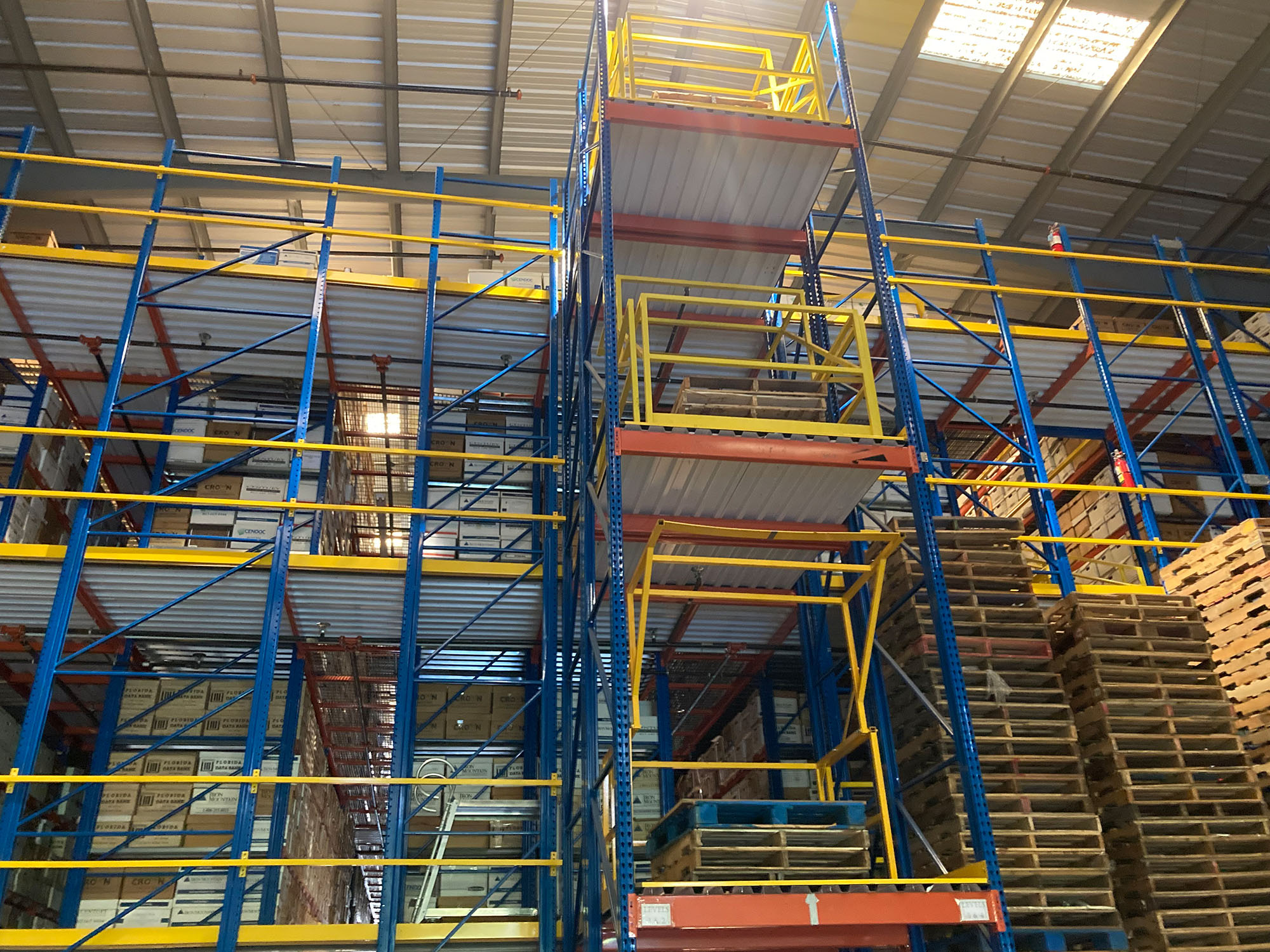 Designing a Unique Archive Storage System
When Crown Information Management outlined the vision for expansion into document and records storage, it became clear to Mazzella FHS specialists that a typical racking or mezzanine system would not work for this facility.
Mazzella FHS went to great lengths to figure out a solution to building a racking and mezzanine system on an unstable foundation.
"We came out to survey the building and discovered that the slab would not support a traditional system," Johnson said. "To combat that, we enlisted the help of local civil engineers. After taking core samples and making several site visits, we redesigned the system to float on a rail system to disperse the load, really turning a catastrophe of a purchase into a usable product.
"This particular system was designed to not only be safe and to do its job, but also, had to be integrated into some of the existing issues of the building, even outside of its structural limitations."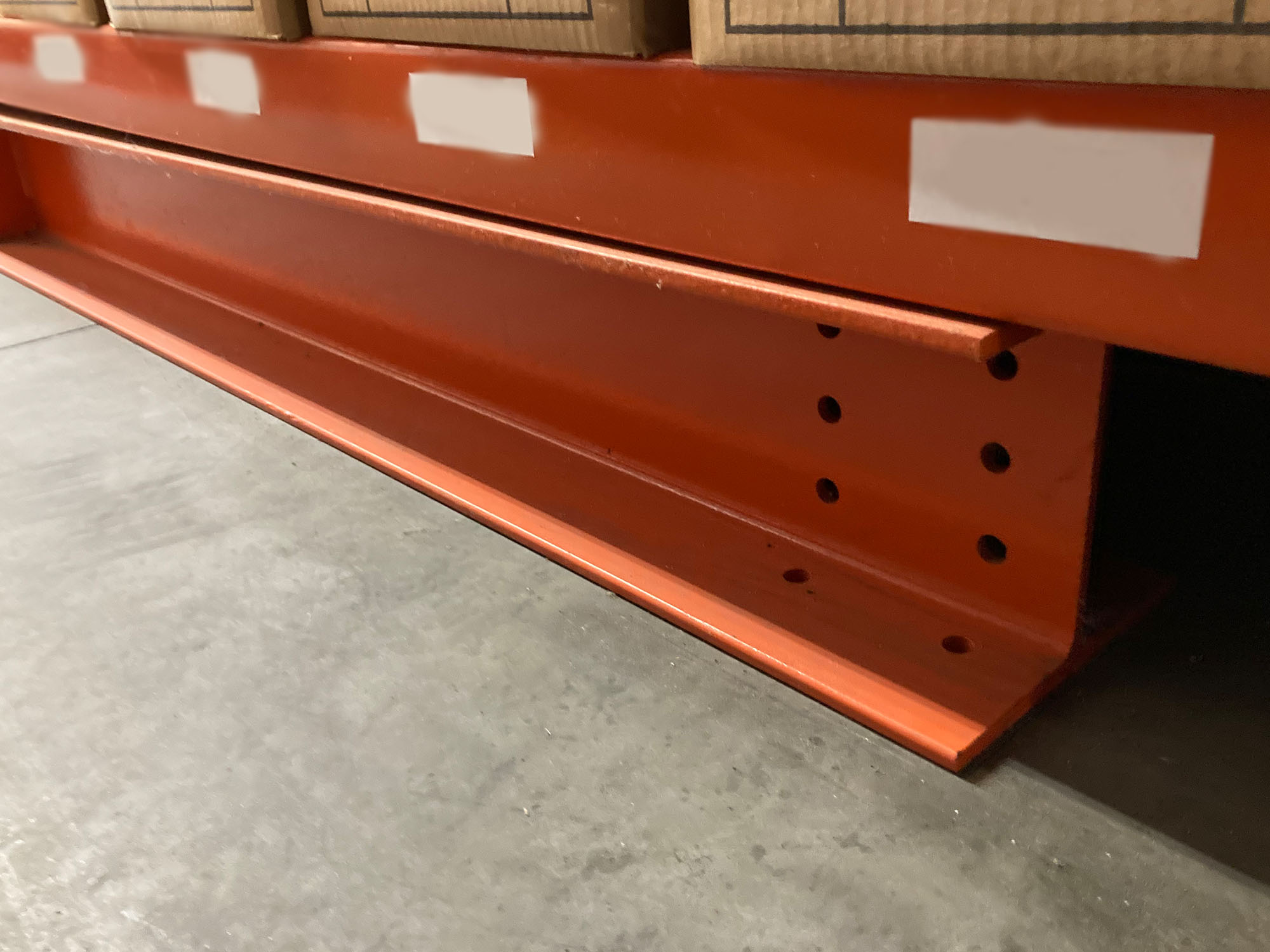 Rather than bolting the racking systems directly to the concrete, Mazzella FHS specialists got creative. They laid down I-beams on top of the concrete slab floor to help distribute the weight of the systems. Then, they built the racking systems on top of the I-beams.
"After designing the full layout, we broke that into four phases and have completed three at this point," Johnson said. "Every time we come back to complete a phase, we would shut down the suppression systems, move the staircases, build a new section of rack, and then, reassemble everything. We've done all of that while Crown was continually in operation."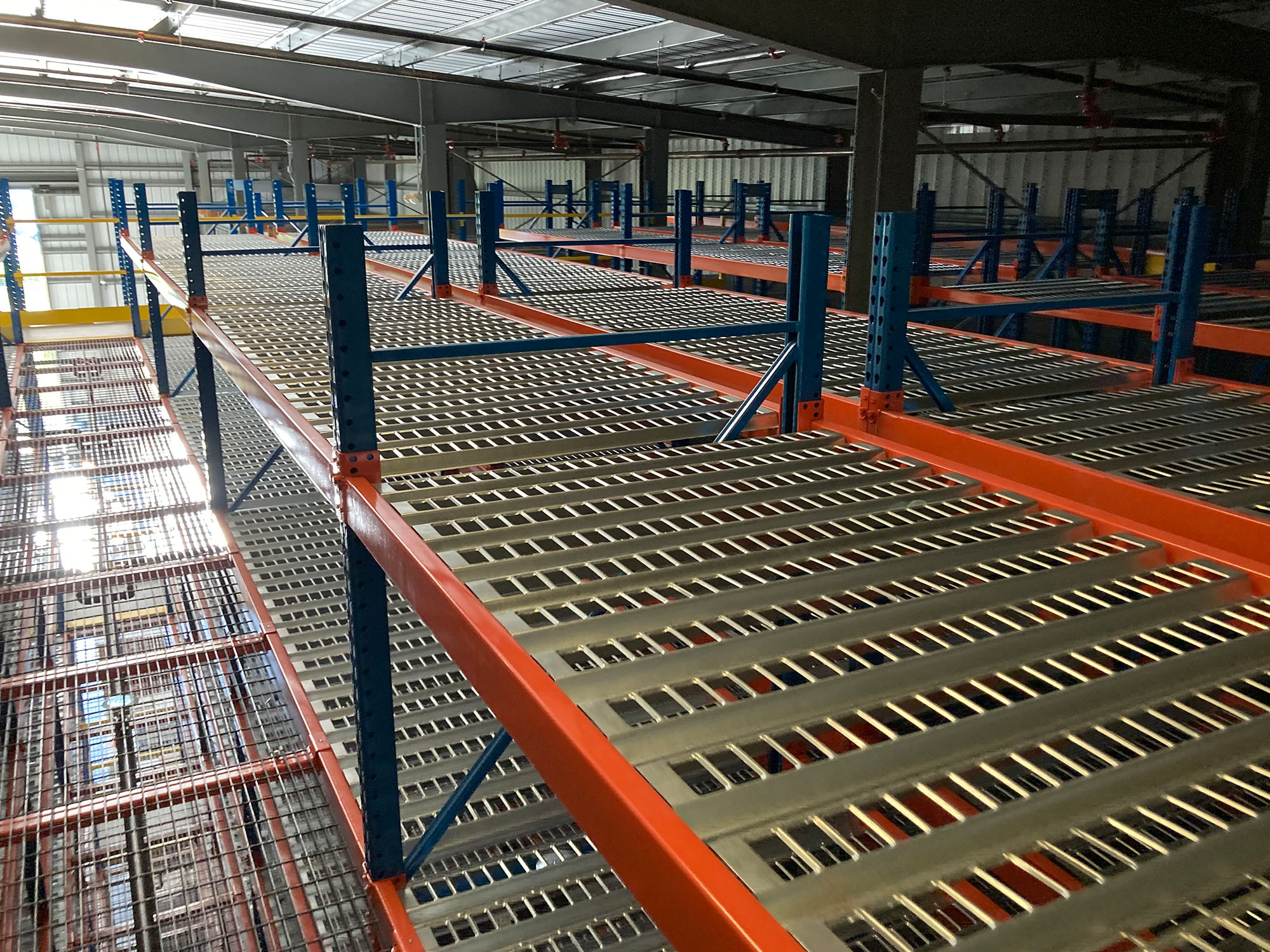 Why Did Crown Select Mazzella FHS to Install an Archive System?
Crown Information Management had opportunities to go with other companies, but Mazzella FHS stood out from the rest.
Although the process was a complicated one, Johnson and his Mazzella FHS teammates listened to Crown's management team. They took the time to learn what Crown was trying to do, and how the partnership would work without disrupting business.
"It's been about 10 years since we started our first phase of racking, and it started with him coming on the premises, doing a site visit," Burns said of Johnson. "I told Steven my concerns, and he was able to bring in an engineer who deals with this type of project and do calculations.
"I think we even talked to the previous owner, who built the building, to kind of see what we're exactly up against. Bringing the other resources in and other professionals in to make a sound, and fairly risk-free decision was a good thing.
"We exchanged emails, phone calls, and he would come out again as needed to check on confirming measurements or talk about the overall project. They're accessible. I'm able to get ahold of him on a regular basis. That was always a comforting thing to have with somebody who you're doing a first-time phase, a racking system that you have no experience with, being able to rely on him."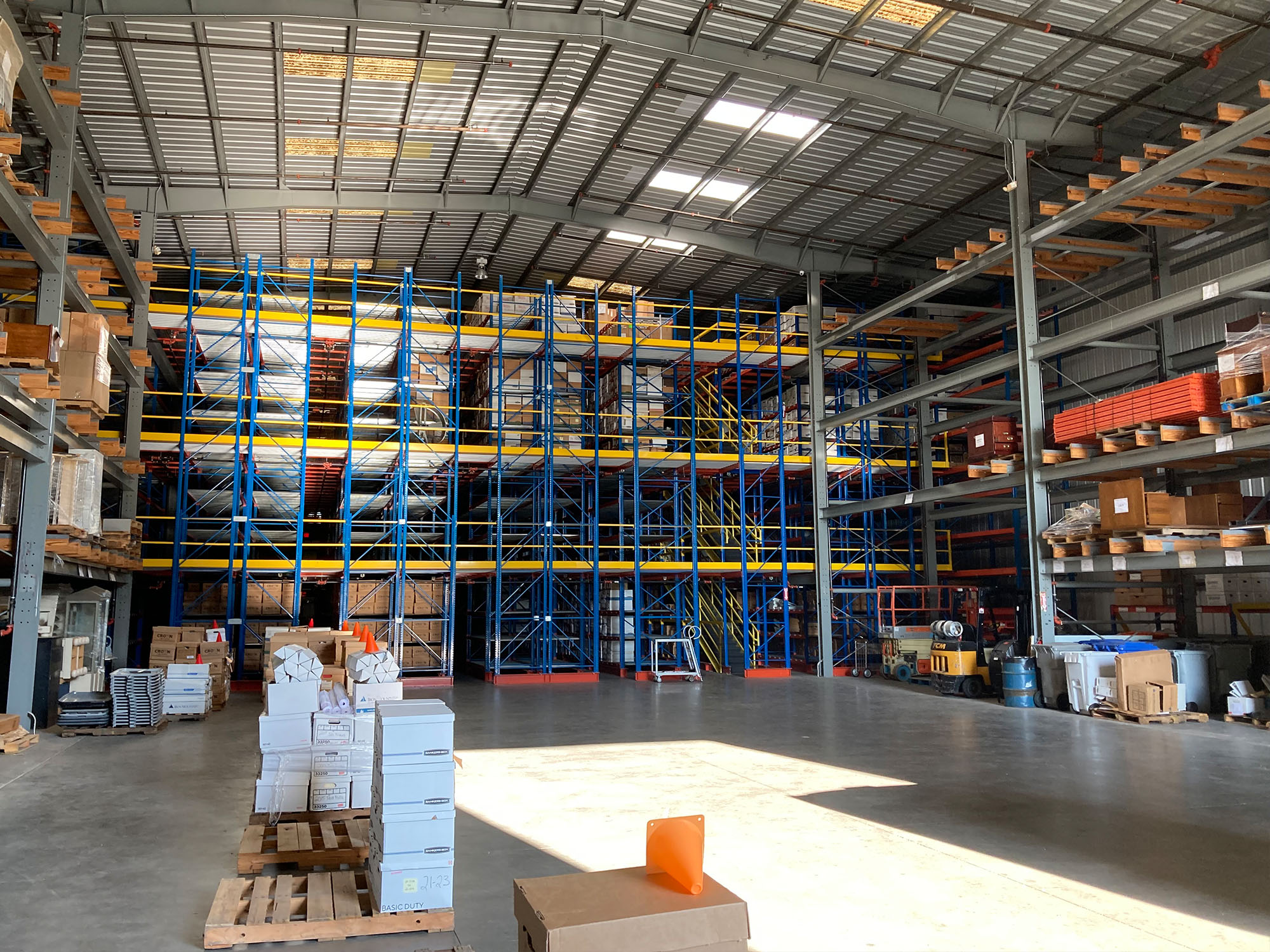 How Important Was It to Crown to Have a "One-Stop Shop" Partner in Mazzella?
Mazzella FHS didn't just design the rack portion of the archive system for Crown Information Management.
With Crown Information Management being a document / records storage facility, fire prevention is a key component of any archive system. Fire can spread quickly in such facilities, and Mazzella FHS integrated electrical and fire suppression measures within the archive system.
For fire suppression, Mazzella FHS designed the archive system with "pass-through" decks that allow a cascading effect where water from the top floor rains down over the lower levels to help in case of a fire.
"They took into consideration all the safety aspects," Schultz said. "That's one less thing, two, three less things that I have to worry about and contract out. From my perspective, that's the only way I would want to do that. They've been great. Everything's gotten done. They put my mind at ease.
"Every spare part, every piece of this project, it's like a giant puzzle, and it all came together. There's so much to take into consideration when doing this project, never mind having to customize around our facility. It's mind boggling, and I appreciate those kinds of things. It's not something that I could've done, and that's why we called Mazzella FHS."
How Much Does This Archive System Help Productivity?
By getting a custom-designed system from Mazzella FHS, Crown Information Management was able to salvage the initial investment made by purchasing the facility, as well as maximize space and increase productivity.
Crown Information Management's old archiving system was highly inefficient when compared to the archive system Mazzella FHS designed and installed. Now, Crown Information Management can not only store more documents, but also, find those records more efficiently.
"With the original shelving, you'd have to run a scissor lift, raise it up, and it's just one aisle after another, versus the mezzanine where you're climbing stairs," Schultz said. "You're able to walk around, working with the software system.
"When you had to raise the scissor lift, you can carry maybe two or three boxes and take the lift back to the floor. After dropping off those boxes, you'd have to raise it all the way up again to get two or three more boxes.
"This system, by far, exceeds anything we could do with the other types of systems."
Burns added, "I'm not sure many racking companies or companies in your industry would be willing to take the time to bring in other professionals and resources to make sure we're crossing our T's and dotting our I's and do not have issues down the road.
"I was happy that they were willing to help me and provide me with other individuals and resources to make sure we were making the right decision and going about installing the racking in the most secure way."
---
How Can Mazzella FHS Develop an Archive System For You
Mazzella FHS has custom-configured several types of racking and mezzanine systems for businesses across the country that have diverse needs based on their working conditions. In some cases, Mazzella FHS has been able to take a seemingly impossible task and find a solution.
By contacting Mazzella FHS Warehouse Solutions Specialists, you'll learn about the unique solutions developed to fit customer needs, and how they can help increase your company's productivity.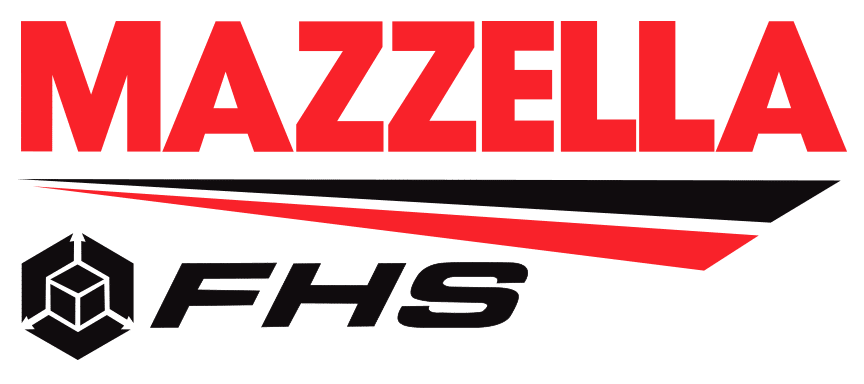 Contact A Specialist!