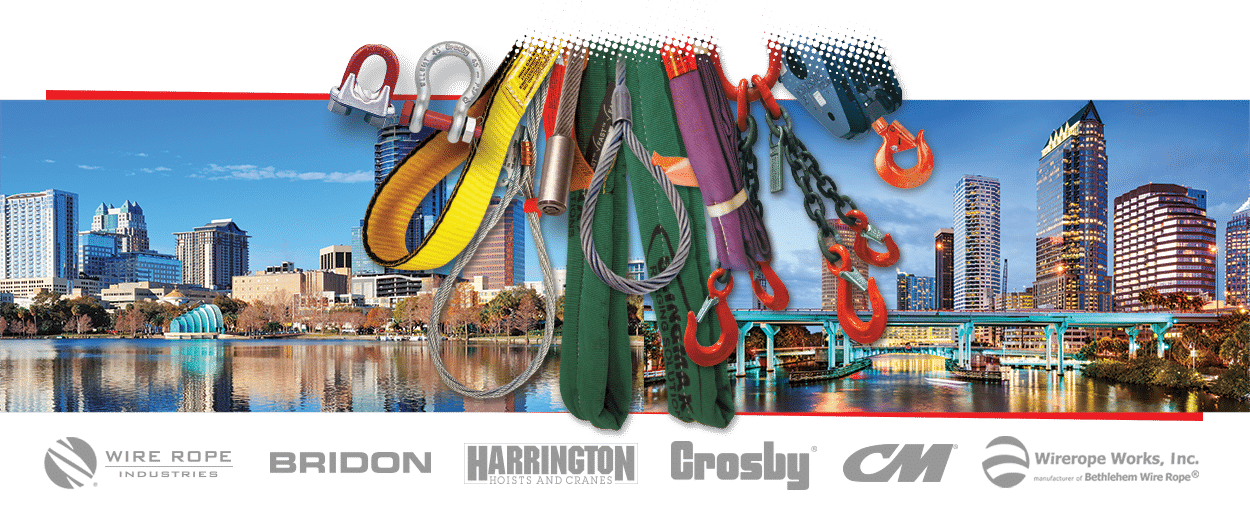 Proudly Supplying Orlando, Tampa and Florida with Wire Rope, Rigging Equipment, and Rigging Hardware
Mazzella Lakeland provides ideal lifting solutions for all of Florida, including Tampa / St. Petersburg, Orlando, Lakeland, Bartow, Mulberry, Winter Haven, Jacksonville, Fort Myers, Pompano Beach … just to name a few. We offer all styles of slings, rigging hardware, wire rope, overhead cranes, overhead crane service, hoists and engineered below-the-hook devices. We also provide training, in-field inspection and repair services that support our products.
High-Performance Crane Ropes—In Stock for Immediate Delivery to Central Florida, Tampa, Orlando, Jacksonville, Pompano Beach, Fort Myers, And Beyond!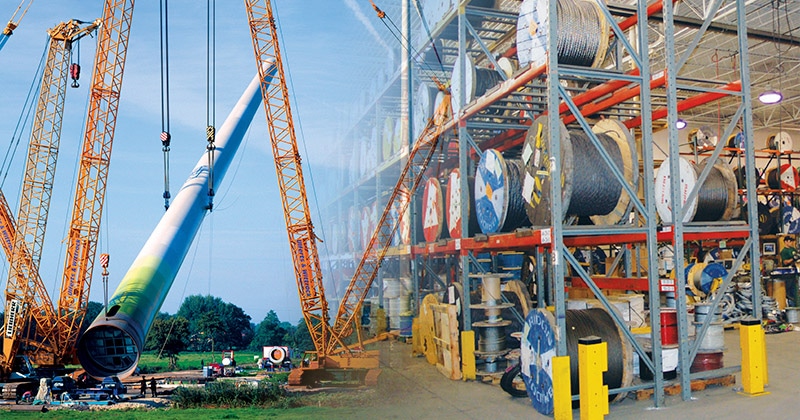 Mazzella stocks a large inventory of high-performance crane ropes available for immediate delivery to locations all across the United States. We stock both domestic and non-domestic products ready for same or next-day shipment from one of our many service centers.
Additionally, we stock well over 26 million feet of OEM crane ropes for every major crane manufacturer. Our Lakeland location stocks crane ropes ranging in sizes ranging from 1/4″ to 3″ diameter and 9mm to 52mm diameter.
We stock the following OEM ropes:
Bridon
Tuefelberger
WireCo
Bethlehem
WRI
Casar
Python
---
Servicing Central Florida Construction and Contractors with Rigging Solutions and Lifting Services
Single-Part / Multi-Part Wire Rope Slings, Alloy Chain Slings, Synthetic Web Slings, Synthetic Roundslings, and Rigging Hardware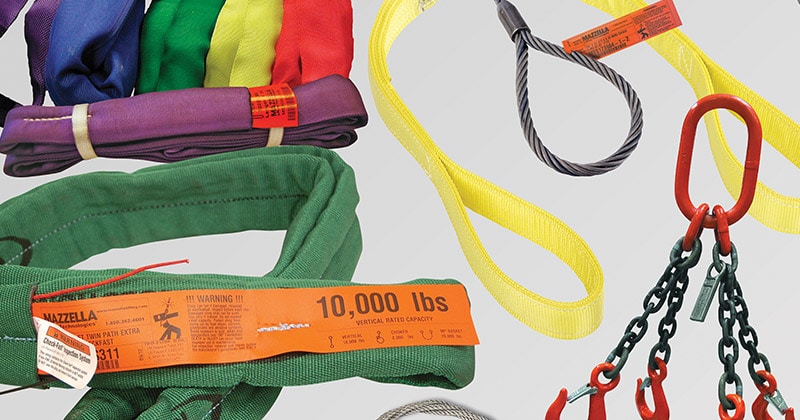 Mazzella provides crane ropes, lifting and rigging equipment, lifting beams, and other engineered lifters to the Construction industry in Orlando, Tampa, Jacksonville and beyond! We also provide heavy-lift wire rope slings, chain slings, and high-performance web slings and synthetic roundslings for new construction projects. For fabrication shops and general manufacturing facilities, we can provide wire rope, lifting slings and assemblies, sling hooks, crane hooks, hook blocks, shackles, hoist rings, and so much more.
Below-the-Hook Spreader Beams, Lifting Beams, and Custom-Engineered Lifting Devices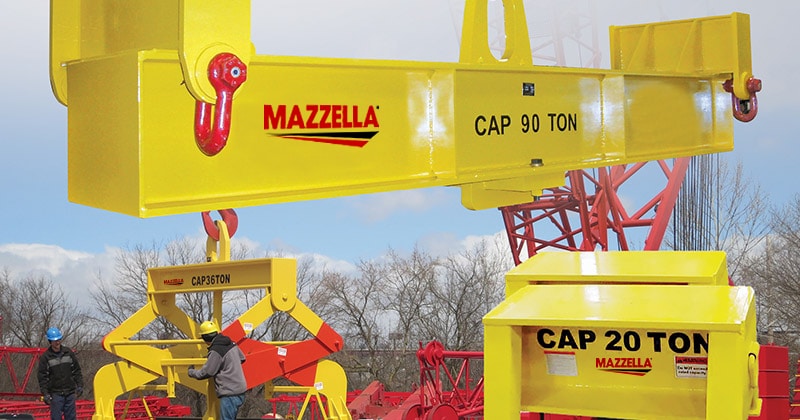 For custom and critical heavy-lift applications, Mazzella can design and fabricate a custom below-the-hook lifting device specific for your overhead lifting project. We supply spreader beams, lifting beams, lifting baskets, coil hooks, vacuum lifters, magnetic lifters and other custom lifters.
Our team can design, fabricate, proof-test, and inspect your custom lifting device—all in compliance with ASME BTH-1 and ASME B30.20 design and structural requirements.
OSHA and ASME Sling Inspection and Rigging Inspection Services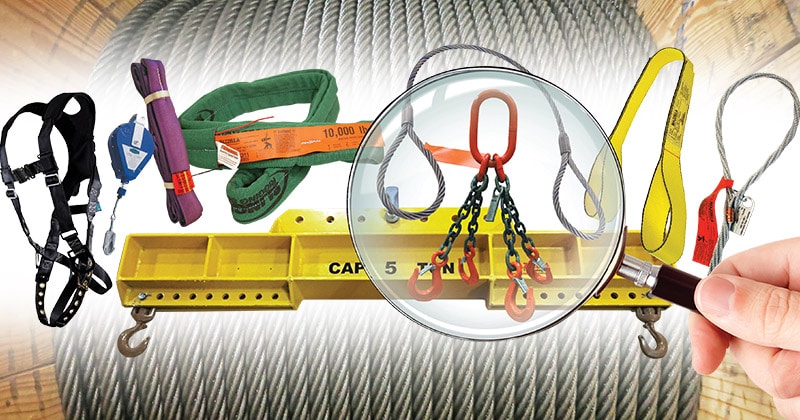 Mazzella has a dedicated team of rigging inspectors who can come on to your job site or into your facility to provide periodic rigging inspections that meet ASME and OSHA requirements.
Our rigging inspectors are independently certified and will inspect any of the following types of lifting and rigging products:
Lifting slings (wire rope, chain, synthetic web, synthetic roundsling, metal mesh, etc.)
Rigging hardware (hooks, shackles, hoist rings, links, turnbuckles, eyebolts, etc.)
Below-the-hook lifting devices (spreader beams, lifting beams, coil hooks, magnetic lifters, etc.)
Manual lever hoists and chain falls
Personal fall protection equipment (harnesses, retractable devices, lanyards, and shock absorbers)
---
Florida Personal Fall Protection Equipment: Harnesses, Retractable Lanyards, and Lifelines
At Mazzella, we partner with a variety of manufacturers to provide a complete line of fall protection products and systems, including lanyards, rope grabs, anchorage systems, lifelines, shock absorbers, and quality fall protection harnesses.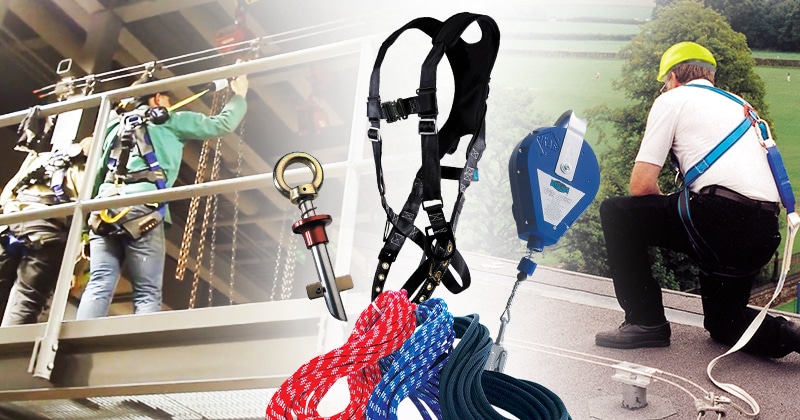 We have partnerships with the following fall protection equipment manufacturers and suppliers:
Tractel Lifelines & Fall Protection Products
Metreel Fall Protection Products
Ultra-Safe Fall Protection Products
Miller Fall Protection Products
Elk River Fall Protection Products
DBI Sala Fall Protection Products
RUD Fall Protection Products
Keeping Florida's Workers Safe While Working at Height!
Our personal fall protection products meet ANSI regulations, as well as EN and Canadian codes. We can customize most products for specific customer needs. We also carry D-ring extenders, individual shock packs, snap hooks, carabiners and rollgate hooks, roofer kits, rebar assemblies, anchorages and retrieval systems … just to name a few.
We can also help to design and install fall restraint and lifeline systems to control or eliminate hazards while your workers are at height.
---
About Mazzella
Located in Lakeland, FL approximately 30 miles East of downtown Tampa and right off of FL-570 Polk Parkway and I-4. Mazzella services Tampa / St. Petersburg, Kissimmee, Orlando, Fort Myers, Jacksonville, Pompano Beach and the greater Central Florida area. Mazzella is a leading supplier of OEM crane ropes for construction, contractors, and mobile crane rentals in the Florida marketplace.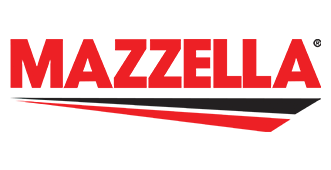 New to the Area … Not the Industry!
Mazzella opened its doors in Lakeland, FL in 2018. Our Lakeland location bolsters Mazzella Companies' presence in the Florida construction, phosphate mining, and geo-foundational drilling markets.
Mazzella maintains an inventory of wire rope, specialty ropes and mobile crane ropes, fall protection, chain and fittings, synthetic slings, rigging hardware, hoists and hoist parts, and other related rigging products.
Beyond rigging products, Mazzella has diversified into a leading fall protection supplier with our line of harnesses, retractable devices, and lanyards. We also manufacture overhead cranes, offer overhead crane inspection and repair services, and design and fabricate custom-engineered below-the-hook lifting devices.
For more information about our products and services, or to schedule a consultation, call us at:
Mazzella
4590 Drane Field Road
Lakeland, FL 33811
Phone: 863-279-3377
Fax: 863-638-6389
LAKELAND, FL
4590 Drane Field Road
Lakeland, FL 33811
Phone: 863-279-3377
Fax: 863-638-6389
---
Products & Services: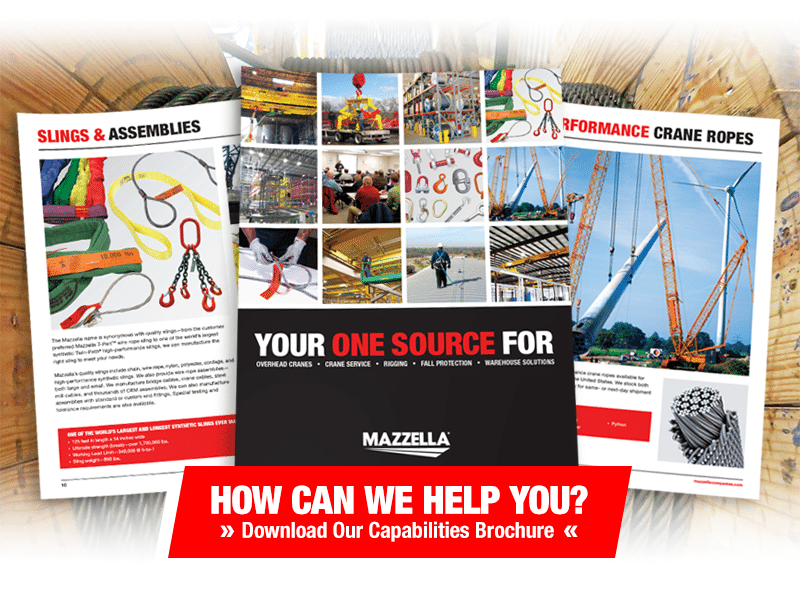 Slings & Assemblies
Rigging Hardware
Hoists & Hoist Parts
Lifting Products
Wire Rope
Spooling Services
Cordage & Assemblies
Training / Services
Fall Protection
Engineered Products
Overhead Cranes
Crane Service & Repairs
Contact A Specialist!