Crosby H-324 Eye Slip Hooks
Forged Carbon Steel – Quenched and Tempered.
Not Suitable for use with Grade 80 chain and chain slings used in overhead lifting. For slings or lifting chains, Grade 80 or 100 alloy components are recommended.
Description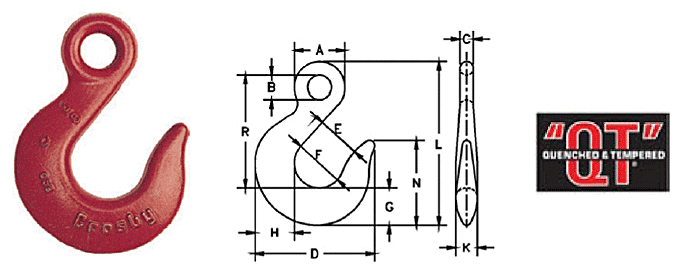 * Ultimate Load is 4 times the Working Load Limit.
content-single-product