Crosby S-249 Twin Clevis Link
Available in three popular sizes.
Body is forged and heat treated carbon steel.
All pins Alloy Steel — Quenched and Tempered.
Features quick and easy assembly.
Twin Clevis design provides a variety of uses and can be used with Crosby Spectrum 3®, Spectrum 4® and Spectrum 7® chain.
Description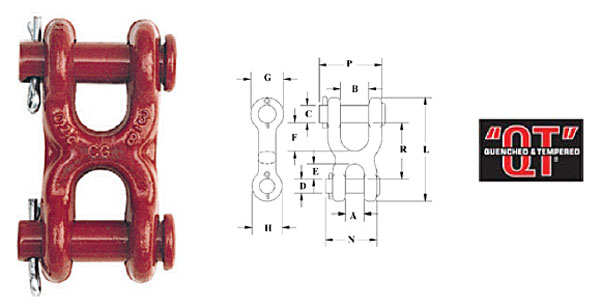 content-single-product