Description
Clear identification at the bolt head: RUD, thread size, quality class.
The load ring must be installed perpendicular to the workpiece. The workpiece must be flat, providing complete contact for the load ring bushing.
Load ring has to be adjusted in pull direction, free to move and must not support on edges.
Use according to user instructions and by trained persons.
The lifting attachment must be free to move when attached to the load ring.
Regular inspections should be carried out by a competent person (BGR 500).
Load should not be turned during lifting.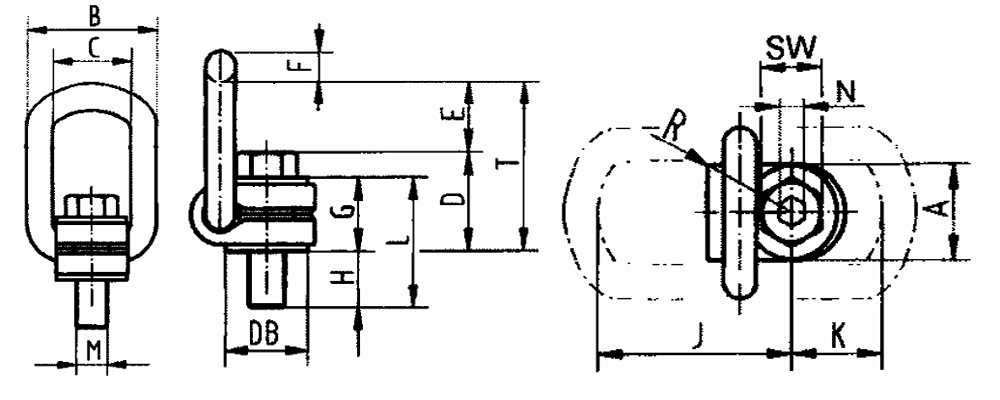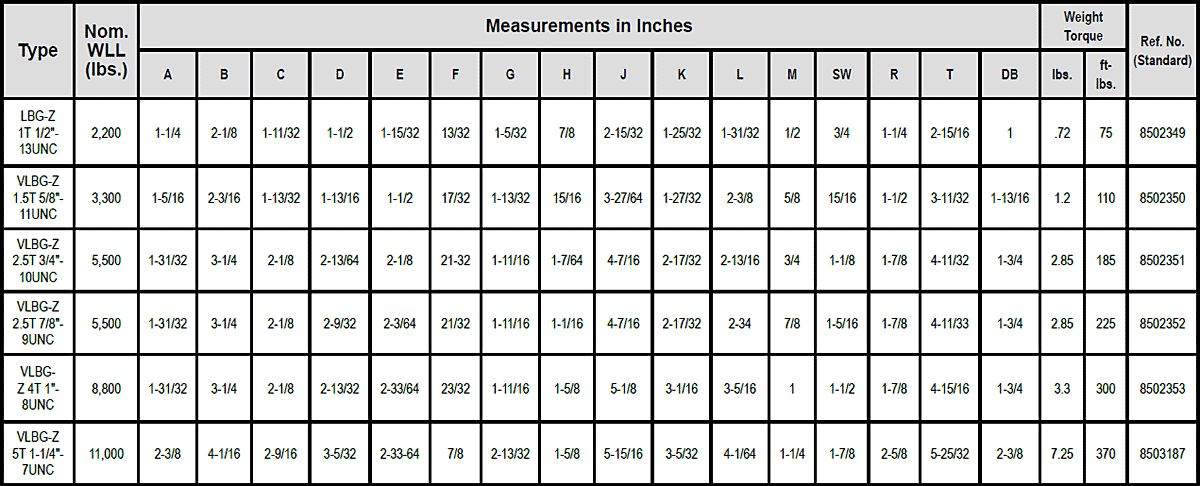 VLBG Load Ring will turn 360°, adjustable in pull direction. Load ring foldable, full WLL in any load direction, surface pink powder coated.

BG = German Employers Requires: The max. lengths of the RUD – bolts are adjusted in such a way that if a hex-head-shaped nut (DIN EN ISO 7042) is used, assemblies of material thickness of approximately 8 *M (for M8 – M30) and 5 *M for (M36 – M48) can be realized respectively.

Attention: Refer to RUD user instructions.

The WLL (Working Load Limit) is listed at the nominal value (worst case scenario) unless otherwise specified.