Description
The Slingmax Tri-Flex® slings provide the best combination of strength and flexibility. Because of the patented Tri-Flex® Sling construction, there is a large savings in material and machine cost in the larger sizes. This, combined with ease of use, make Tri-Flex® slings the slings for smart buyers.
One Tri-Flex® Sling is a complete sling with 3 parts for flexibility.
9-Part Tri-Flex® Slings break into 3-part standard Tri-Flex® Slings.
27-Part Tri-Flex® Slings break into three 9-part slings or nine 3-part slings.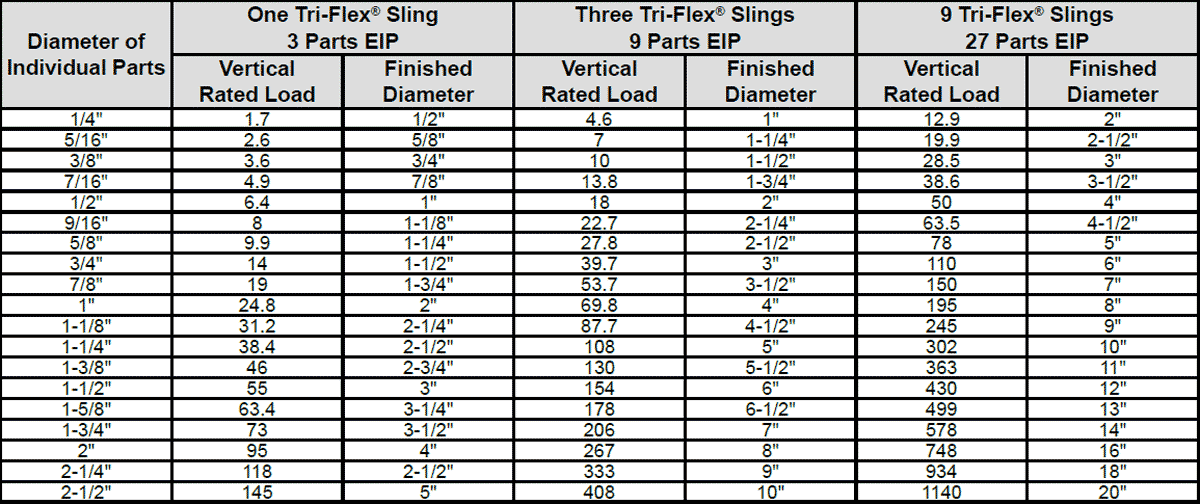 Rated load in tons.