Description
The polyester webbing offers many advantages:
Fabricated to meet your specific order.
Fits standard 3″ and 4″ winches.
Low-stretch design (approximately 3% at Working Load Limit) for improved handling.
High-strength design isn't affected by moisture.
All cut ends are heat-sealed to prevent fraying.
Corner protectors and sliding sleeves also available.
Other options:
Sliding winches designed to slide along the winch track are available. Please specify manufacturer of winch track when ordering.
Other winches and winch tracks are available.
You may also order sliding sleeve type wear pads and metal corner protectors (ask for details).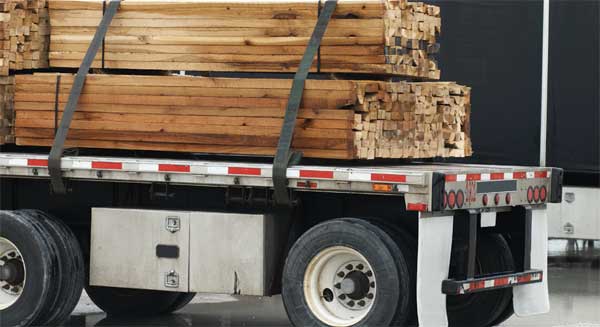 ---
Choice of Four End Treatments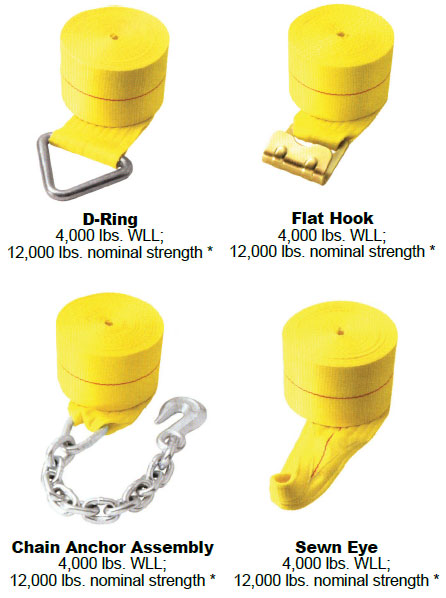 * Caution: Do not subject these assemblies to loads greater than the Working Load Limits because permanent loss of strength may result.
These cargo straps have a design factor of 3 calculated into the Working Load Limit.
---
Two Types of Winches
Portable winch provides flexibility of mounting position without need for winch track. Simply mount on side channel. Available with or without locking screws. Mandrel slotted for pull-through 3″ and 4″ webbing.
Fixed winch is designed for fixed mounting for use with loose end (pull-through) straps. Rugged 3/8″ steel frame, 5/8″ ratchet and pawl, hardened steel pawl pin, 4″ slotted mandrel. Dimensions: 8-1/8″ long, 5-1/2″ high, 3-1/2″ wide. Models available to store 30′ of webbing.