WRI Cushion-Pac 18
Cushion-Pac 18 has a DyPac design for increased lifting capacity and crush resistance. Its smooth outer strand brings efficiency on high speedy hoisting lines, and the advanced cushion core offers superior service life.
---
Rotation resistant rope for hoisting applications
Suitable for both single-fall and multi-reeve applications
Multi-strand construction with specially selected wire tensiles
DyPac design for increased lifting capacity and crushing resistance
Smooth outer strand for efficiency on high speed hoisting lines
Advanced cushion core for superior service life
Excellent spooling properties
Available in diameters from 3/8" (10 mm) to 1-1/2" (38 mm); with minimum breaking loads from 8 to 133 tons
Contact a Lifting Specialist for more details and product specifications.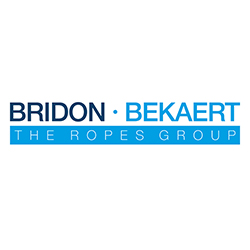 content-single-product