We're Hiring Crane Service Technicians Nationwide – Join Our Growing Team!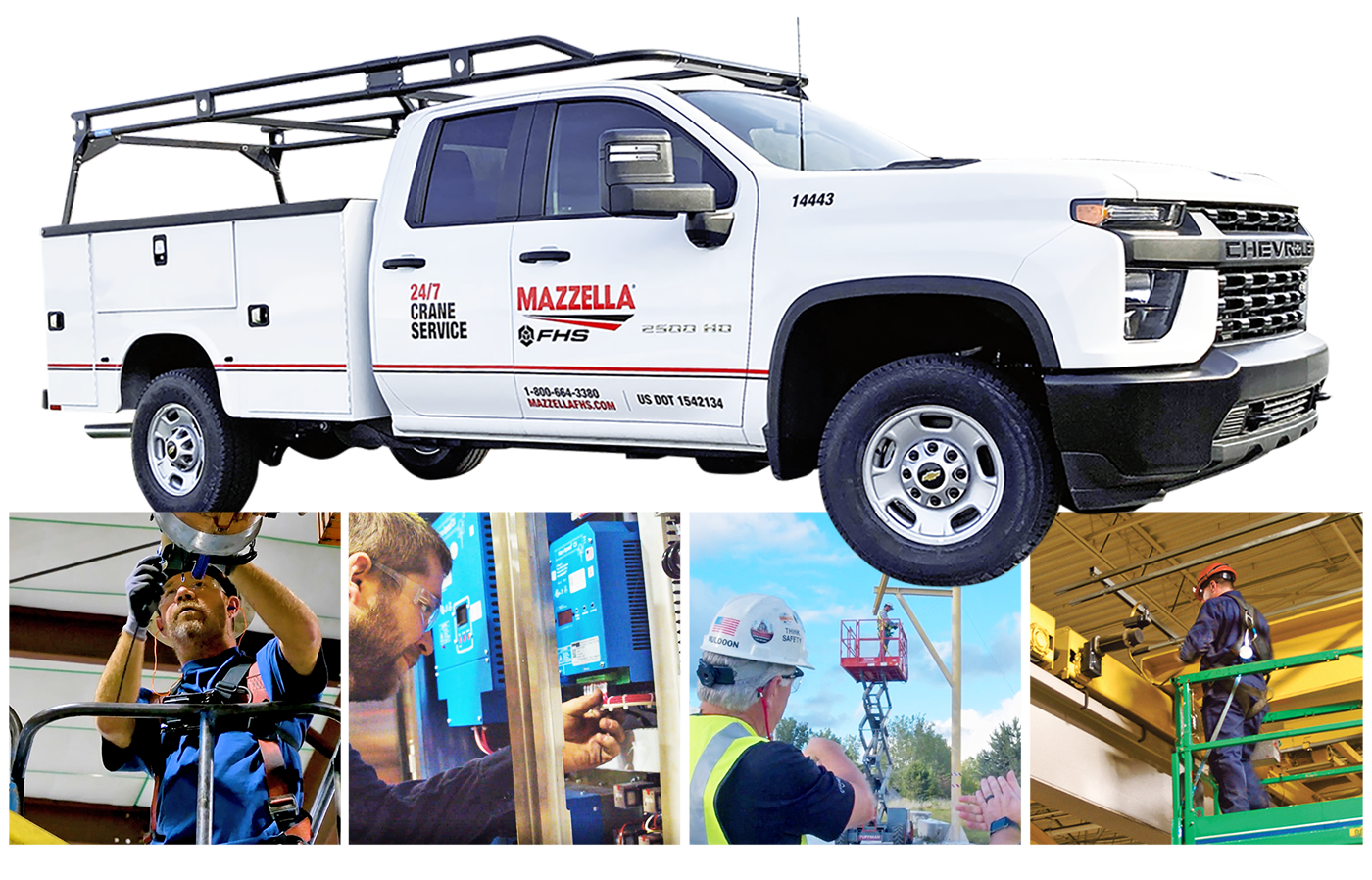 Whether you're an experienced Tech, or someone who's looking for an opportunity to start a new career, we have Service Technician openings all across the United States. We provide skill-based and field-based training to build your confidence and knowledge when inspecting, repairing, and maintaining overhead crane and hoist equipment.
We've got a growing team, so if you're looking for a fast-paced, interesting, and skill-based trade career, then Mazzella might be the right place for you!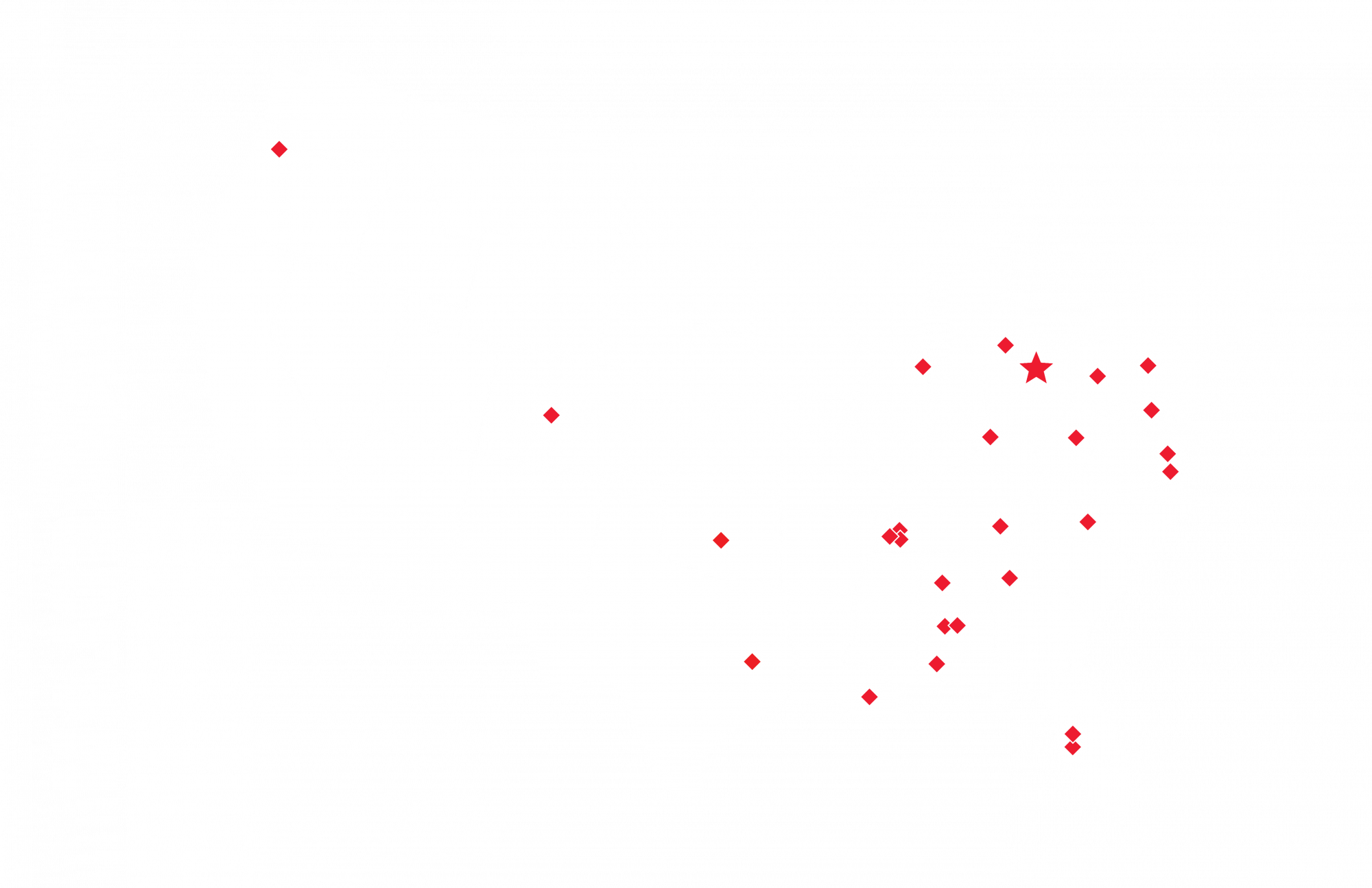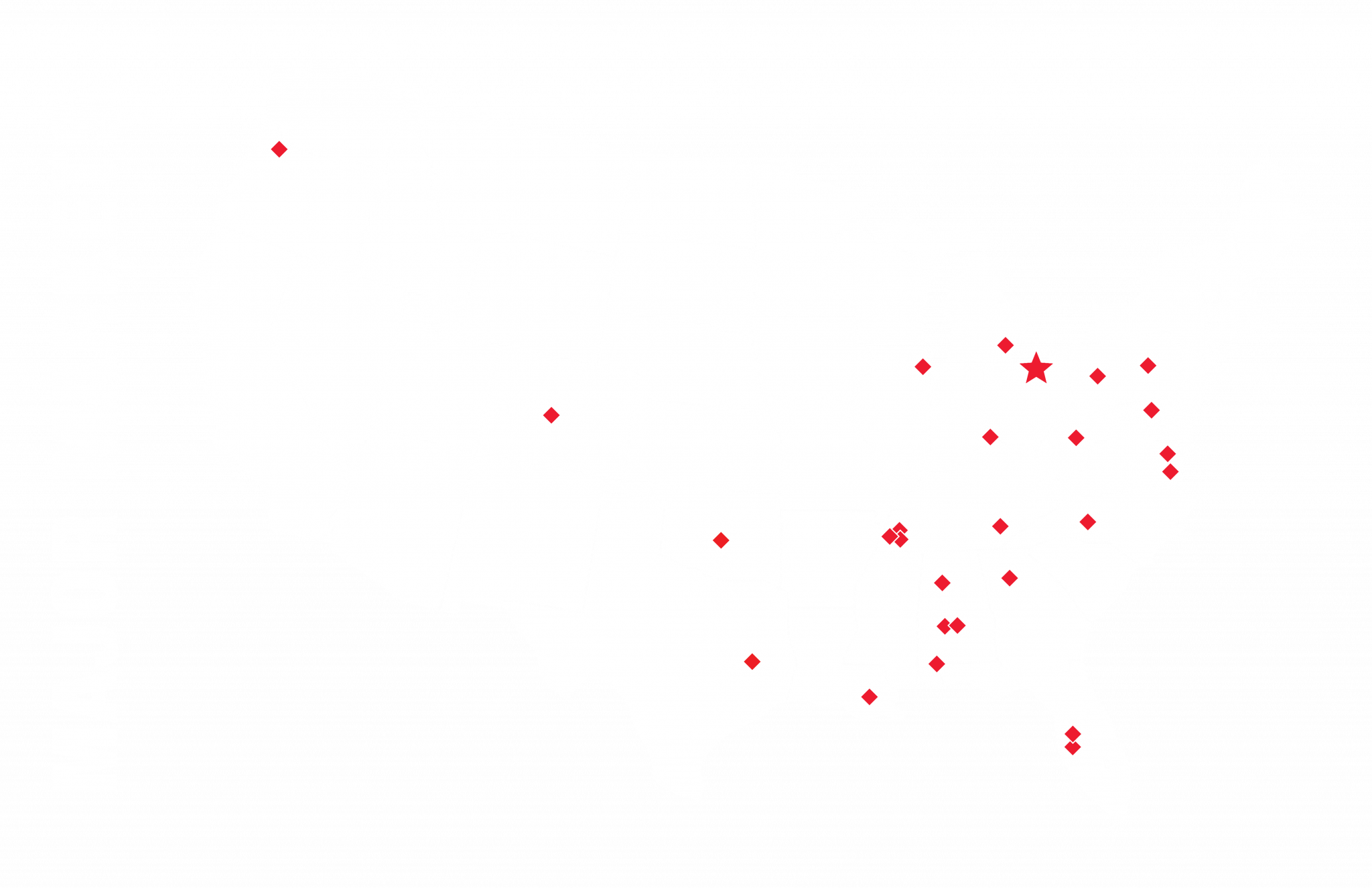 We're always looking for skilled teammates who have the potential and the desire to learn, grow, and make themselves better.
Step into the steel toe boots of a few of Mazzella's crane service techs to learn about what a day in the life looks like for them.
Learn more about Mazzella's Crane Service Technician Apprenticeship Program and how it can advance your career.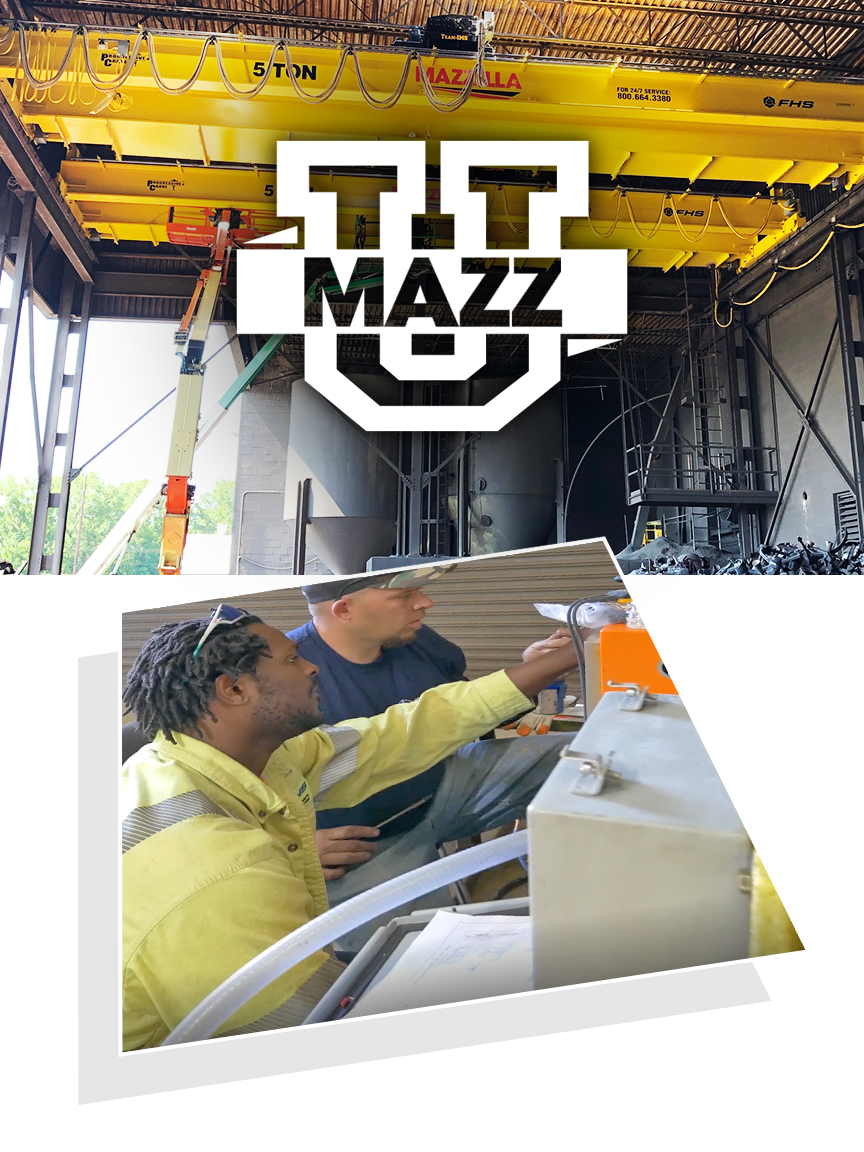 Technician Apprenticeship Program
We've developed the first federally accredited Crane Service Technician Apprenticeship Program that gives you an awesome opportunity to earn as you learn. Mazzella is committed to lifelong learning, and developed a U.S. Department of Labor (DOL) approved plan to hone your knowledge and skillsets and develop a career path for yourself within the organization.
Our apprenticeship program is designed for Service Technicians to learn how to safely work on industry-specific equipment and build out your skillsets and knowledge base. From a technical side, the program allows you to learn and progress at your own pace, and receive professional instruction on a variety of topics, including:
Industry codes and regulations
Mechanical and electrical systems
Structural systems
Hydraulic and pneumatic systems
Managing teammates / leadership
Microsoft Office Suite / project management
Conflict resolution / process improvement / change management
We're offering the most advanced training in each specific area of study, and are committed to training the industry's best technicians using a blend of classroom, online, virtual reality, and hands-on training.
Once enrolled in the program, your compensation is based on your hourly rate up to a Journeyman minimum base rate of pay. In other words, as you complete milestones to become a Journeyman, you receive additional compensation by way of an hourly percentage increase, as you progress through the program.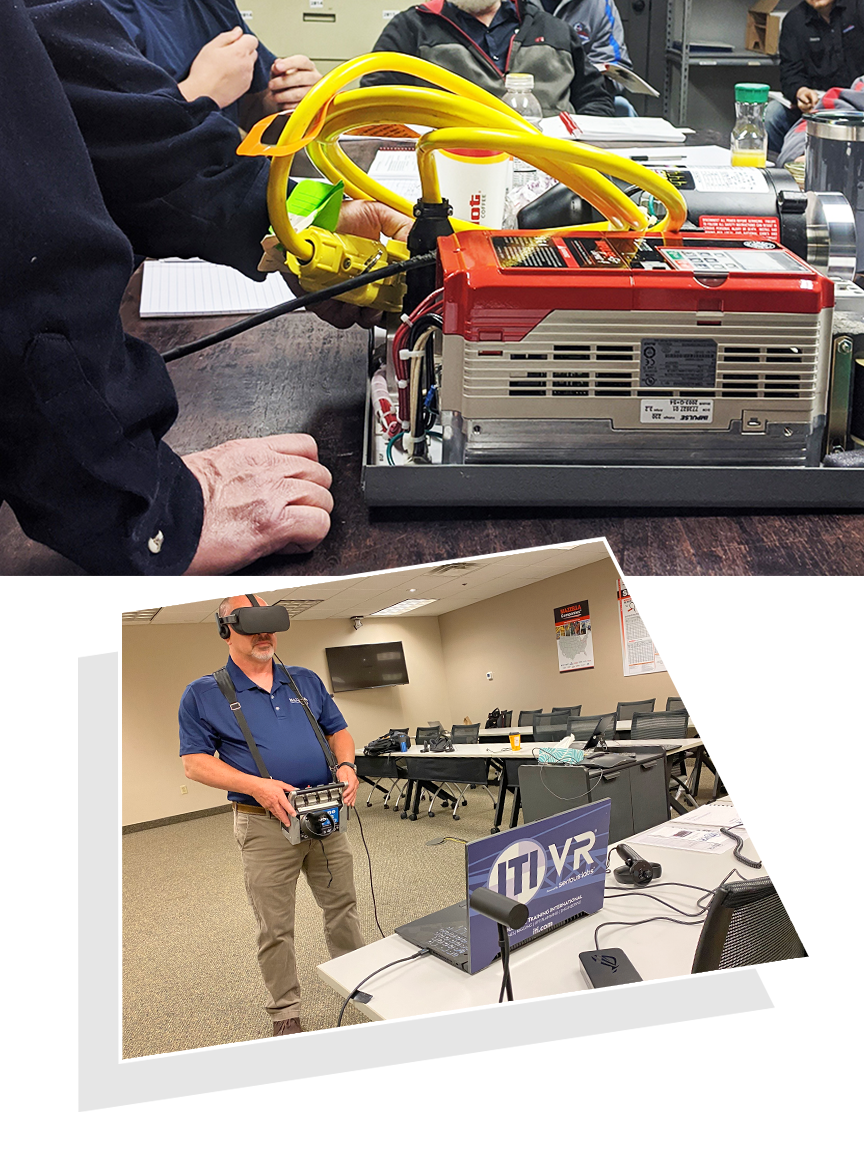 Technical Training
Working on overhead cranes is a specialized trade, and we're always looking for dedicated, flexible, and fast-thinking technicians. Mazzella offers safe and structured training that is constantly being reviewed and updated to meet our industry's needs and your safety while on the job.
Mazzella offers a blended learning program to help make learning more convenient to you. Our technical training includes standard classroom training, online training, virtual instructor-led training, virtual-reality environments, and online simulators.
Our program is structured and allows you to train with your teammates, and alongside your Service Manager, while working in the field at the same time. You'll get your questions answered and apply the knowledge gained from the program and utilize it in the field.
There are a variety of methods our trainers use to educate our technicians, including:
Remote virtual instructor-led training
Classroom style training
Simulator training (online and hands-on)
Virtual Reality (VR) training
Online and on-demand training using your smart device
Vendor training including: Magnetek, Columbus McKinnon (CM), Crosby, and more…
Employee Benefits
We are committed to equal employment practices. Mazzella Companies is a drug-free workplace. All applicants are required to successfully complete a drug screen, physical, and criminal background check as a condition of employment. Mazzella Companies participates in the federal government's E-Verify program.
Mazzella Companies offers a comprehensive compensation and benefits package including:
Medical Insurance, including Prescription Drug Coverage
Dental Insurance
Vision Insurance
Flexible Spending Account (FSA)
Life Insurance including AD&D (Company paid with option to purchase additional)
401(k) savings plan with company match
Short-Term and Long-Term Disability (company paid)
Employee Assistance Program
Paid vacation (personal and holidays)
Company vehicles for Service Technicians
Parts inventory
❯❯ Apply Today!
Mazzella's Core Values
What does it take to be an ideal teammate in our Crane Service division?
Be An Expert, A Lifelong Learner:
Routinely acquire new skills and capabilities that bring value. Routinely share your knowledge and expertise to enhance our customers' experience, always promoting safe and proper use of our products and services. We learn by doing and we perfect by teaching.
Humble:
Ideal teammates are humble. They lack excessive ego or concerns about status. Humble people are quick to point out the contributions of others and slow to seek attention of their own. They share credit, emphasize team over self, and define successes collectively rather than individually.
Hungry:
Ideal teammates are hungry. They're always looking for more. More things to do. More to learn. More responsibility to take on. Hungry people almost never have to be pushed by a manager to work harder because they are self-motivated and diligent. They are constantly thinking about the next step and the next opportunity.
Smart:
Ideal teammates are smart. They have common sense about people. Smart people tend to know what is happening in a group situation and how to deal with others in the most effective way. They have good judgment and intuition around subtleties of group dynamics and the impact of their words and actions.

---