When most people think of the Carolinas, their minds immediately go to sunny vacation destinations like Nags Head, Outer Banks, Myrtle Beach, Charleston, and Hilton Head Island.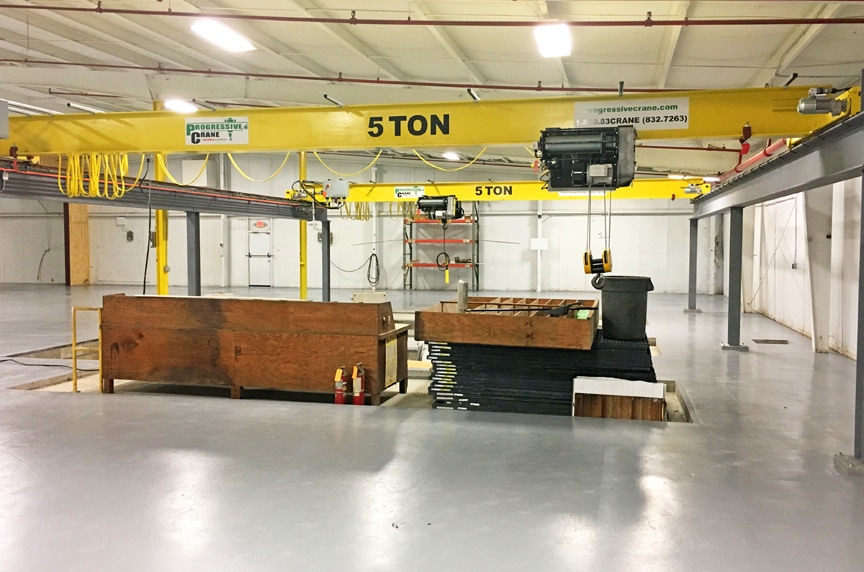 Sure, the Carolinas are widely known for their beautiful beaches, family-friendly atmosphere, and southern hospitality that appeals to people all across the United States. But, to those who call North Carolina and South Carolina home, they understand there's more to the story. There's a geographical uniqueness, industrious mindset, and a rich history that helped shape and settle the original American colonies.
Pride and patriotism run deep in the Carolinas. Many families have multi-generational ties to the original agricultural, textile, furniture, and mining industries that helped build and grow the southeastern U.S. While those industries are still strong today, global trade and advancements in technologies have helped the Carolinas become more diversified with businesses and industries, focused in:
Advanced Manufacturing
Energy and Utilities
Aerospace and Defense
Automotive, Truck, and Heavy Machinery
Plastics and Chemicals
Food Processing and Manufacturing
With manufacturing and production continuing to drive economic growth in North Carolina and South Carolina, business owners understand they have to continue to invest in reliable equipment that will help drive production and continue to grow their business.
Overhead cranes can be used to lift and move material or machinery in extreme environments and can handle corrosive or dangerous materials like hot metals, chemicals, and heavy loads. A workstation or jib crane can be put in place to help workers move heavy objects in a controlled manner and help cut down on repetitive motion injuries and muscle strains.
The decision to invest in new equipment and partner with an overhead crane manufacturer is a big decision and one that shouldn't be taken lightly. The engineering and installation of an overhead crane is a big project and can be a substantial investment—but, an investment that can have a big return if it helps to increase productivity, increase safety, or grow your business.
The other benefits of adding an overhead crane, include:
Reduction in workplace accidents
Reduction of product or material damage
Improved workflow
Lowered costs
Reduced environmental impact
Mazzella Lifting Technologies, a Mazzella Company, is located in Charlotte and is a leading supplier of lifting and rigging products in the Southeastern United States. Our long-term relationships in the steel, manufacturing, chemical and plastic, construction, and energy industries have shaped the way we treat our customers and the quality of work that we perform. We understand the level of quality, service, and dependability that Carolina business owners expect from their equipment suppliers.
Progressive Crane, a Mazzella Company, has been ingrained in the Carolina marketplace since the 1970's. Progressive Crane offers turnkey overhead crane systems and custom below-the-hook lifting devices. We engineer, fabricate, and install world class lifting solutions—including everything from light-duty jib and workstation cranes, large-capacity double box girder systems, to lifting devices like spreader beams, lifting tongs, and c-hooks.
---
---
The Best Overhead Crane Manufacturers in the Carolinas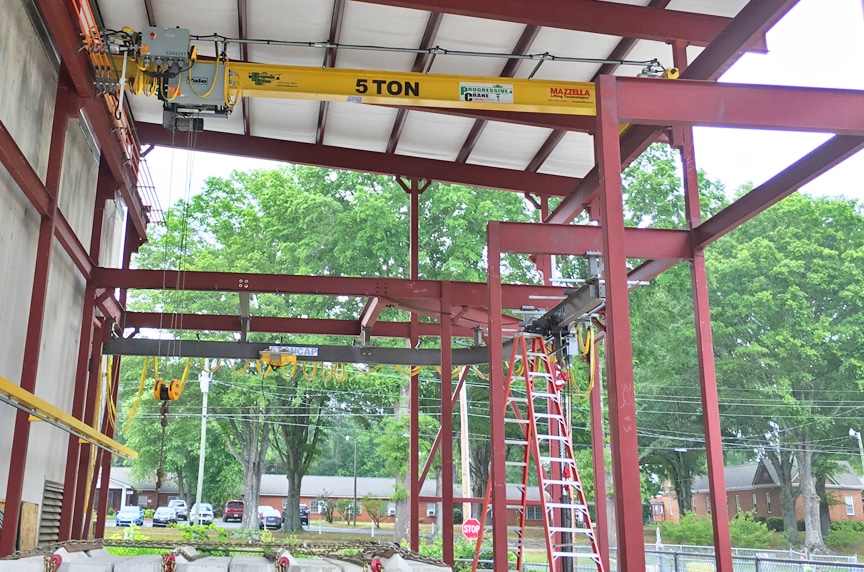 When we quote overhead crane systems for our customers in North Carolina or South Carolina, they often ask us: "If we don't partner with Progressive Crane, who else would you recommend?"
That's why we've put together this list of the best overhead crane manufacturing companies that service North Carolina, South Carolina, and the Southeastern United States. We truly believe that the more informed you are during the purchasing process, the better you'll understand how to design and specify the right overhead crane for your business and get the best return on your investment.
American Crane Works, Inc.
Founded: 2003
U.S. Headquarters: Charlotte, NC
Insights: American Crane Works, Inc. (ACW) is a distributor/dealer for two overhead crane manufacturers. They provide turnkey projects, from design to installations throughout the United States. American Crane Works, Inc. is capable of rebuilding and modernizing small and large-capacity overhead cranes. They also provide supporting structure repairs and overhead crane and structural capacity upgrades.
Additional Products and Services:
Factory-trained and certified service technicians, dispatched out of Charlotte, NC and Wilmington, NC 24/7
Inspections on overhead and mobile cranes per OSHA standards
Preventative maintenance and crane maintenance training programs
Overhead crane rebuild and modernization
Parts and accessories for almost all brands of cranes and hoists
Deshazo Crane Company, LLC
Founded: 1972
U.S. Headquarters: Alabaster, Alabama
Insights: Deshazo is an original equipment manufacturer that designs, manufactures, and installs overhead crane equipment. Deshazo's full service division performs maintenance, inspections, and repairs on all overhead cranes and hoists—including a Rebuild Program for outdated or obsolete crane parts and components.
Additional Products and Services:
Custom-designed double girder and single girder cranes
Engineered and manufactured built-up trolley hoists
Design and fabricate top-running and under-running runway systems
On-site inspections, repairs, modernizations, and rebuilds on any crane or hoist equipment
OEM parts for all makes and models of overhead cranes and hoisting equipment
Engineered Systems, Inc.
Founded: 1969
U.S. Headquarters: Duncan, SC
Insights: Engineered Systems, Inc. provides companies in the southeastern United States with their material lifting needs. Engineered Systems, Inc. designs, fabricates, installs, and maintains overhead cranes and hoists, along with other lifting systems.
Additional Products and Services:
Over 5,000 part numbers in stock worth over four million in value
Crane and hoist training, as well as various environmental, safety and health, and consultative training
CAD design and certification of structural cranes, box girder cranes, and support systems
Experience, training, and manufacturers resources to establish a preventative maintenance program
Fabrication and installation capabilities
Foley Material Handling Co., Inc. / Virginia Crane
Founded: 1975
U.S. Headquarters: Ashland, VA
Insights: Virginia Crane engages in the engineering, design, manufacture, and rebuilding of overhead cranes and components. Their product line includes controls, end-trucks, hoists, and cranes. Foley Material Handling Co., Inc. also provides in-house crane and hoist repair, OSHA inspections, and preventative maintenance inspection services.
Additional Products and Services:
Overhead cranes, gantry cranes, and stacker cranes – CMAA Class A to F
Custom material handling solutions
In-house crane and hoist repair
Certified OSHA inspections / preventative maintenance inspections
Load testing
Hoist & Crane Systems, Inc.
Founded: 1977
U.S. Headquarters: Greensboro, NC
Insights: Hoist & Crane Systems, Inc. is a full service crane company offering engineering, fabrication, installation, and 24/7 service after the sale. Hoist & Crane Systems, Inc. offers a complete line of overhead bridge cranes, with capacities from 1/2 ton to over 150 tons and a wide selection of hoisting products ideally suited for virtually any lifting application.
Additional Products and Services:
Top-running / under-running and single girder / double girder cranes
24/7 emergency service / breakdown support / parts
Periodic and frequent hoist and crane safety inspections and procedures
Overhead crane operator training
Fall protection systems
Konecranes
Founded: 1910
U.S. Headquarters: Springfield, Ohio
Insights: Konecranes offers overhead crane equipment and service, container handling equipment, shipyard cranes, bulk handling cranes and lift trucks. Konecranes designs and manufactures key components in-house for added quality control.
Additional Products and Services:
Chain hoist cranes and wire rope hoist cranes
Built-up cranes
Custom cranes
Automated cranes / smart features for overhead cranes
Specialized maintenance services and spare parts for all types and makes of cranes, hoists, machine tools, and port equipment
Materials Handling Solutions: MHS LLC
Founded: 1998
U.S. Headquarters: Duncan, SC
Insights: Materials Handling Solutions LLC specializes in the sales and design of overhead crane and material handling products and systems. Materials Handling Solutions, LLC also offers maintenance, service and inspections, as well as quick and easy delivery of all spare crane, conveyor, and hoist parts.
Additional Products and Services:
Electrification and control solutions
Leading distributor of replacement parts for hoists and cranes
Wide range of specialty engineered material handling solutions
Certified crane inspection and follow up maintenance services
Recognized as an industry leader in the fabrication, engineering, and erection of structural steel
Mid-Atlantic Crane
Founded: 1980
U.S. Headquarters: Raleigh, NC
Insights: Mid-Atlantic Crane is a full service provider of overhead cranes and related material handling equipment. Mid-Atlantic Crane designs, manufactures, installs, and services all of its equipment, as well as manufactures a complete line of built-up hoists for high duty cycles, long lifts, or fast speeds.
Additional Products and Services:
Bridge cranes, built-up hoists, workstation cranes, gantry cranes, and jib cranes
Expertise in the design and manufacturing of overhead crane runway structures
Aftermarket services include a fleet of service trucks staffed by factory certified technicians who are experts in troubleshooting
Parts department stocked with thousands of line items for fast turnaround to keep equipment up and running
OSHA compliant inspection and maintenance services
Piedmont Hoist & Crane
Founded: 1993
U.S. Headquarters: Colfax, NC
Insights: Piedmont Hoist is focused on providing the highest quality crane purchasing experience from design through installation and service after the sale. Piedmont Hoist & Crane provides custom, cost-effective solutions for a variety of industries and designs all cranes to CMAA industry specifications and classifications.
Additional Products and Services:
System design, structural analysis, and layout integration is available as well as modifications and upgrades to existing installations
Thorough OSHA inspection program to ensure compliance with industry regulations and meet OEM preventative maintenance standards
Certified and experienced service technicians for routine maintenance to emergency repairs of critical hoist and crane systems
Retail sales of hoists, cranes, components, and parts
Crane operator training
Systems Specialties, Inc.
Founded: 1994
U.S. Headquarters: Six Mile, SC
Insights: Systems Specialties, Inc. is a full service overhead crane and hoist supplier of bridge cranes and crane systems specially designed to meet the needs and duty requirements of either light or heavy applications. Systems Specialties, Inc. designs, builds, and installs overhead crane systems and is available after the sale with a complete Maintenance and Parts department.
Additional Products and Services:
Complete preventative maintenance plans for scheduled maintenance that meets and exceeds all OSHA requirements
OSHA and ANSI required inspections that meet all code requirements
Operational and load testing on existing and new equipment installations
Control upgrades, electrical modifications, and structural and mechanical capacity modifications
Parts and components for all brands of cranes and hoists
Zenar Corporation
Founded: 1972
U.S. Headquarters: Oak Creek, WI
Insights: Zenar is a leading custom manufacturer of high-performance crane solutions to the material handling industry. The diverse spectrum of Zenar's crane product line includes bridge, gantry, monorail and jib cranes. Zenar also manufactures below-the-hook devices including coil grabs, c-hooks, lifting beams, and floor operated devices such as coil cars.
Additional Products and Services:
Routine maintenance and planned outage troubleshooting evaluations
Trained technicians can advise on and perform upgrades or rebuilds to an existing crane system
OSHA inspections, testing, and operator training
Uniquely able to stock virtually all of the standard parts and components required of its material handling systems
Installation of cranes, runway systems, rail systems, conductor bars, and modernizations
Wrapping it up
If you're a business owner, or in charge of your company's operations, we hope that you're now equipped with some knowledge about the best overhead crane manufacturers in the Carolina region. Regardless of who you end up working with, we recommend that you do your due diligence, meet with multiple crane manufacturers, and start gathering and comparing quotes. Schedule consultations with a couple of different manufacturers to take a look at your facility and provide their expert opinion on the scope of the project and their proposed solution.
As with any investment in capital equipment, price should never be the only factor when selecting an overhead crane company to partner with. An overhead crane system is a complex and critical piece of equipment used to improve your business' efficiency and production. You should only partner with a company that you truly feel comfortable with and one that you feel will provide the best service and the most value. The key to finding the right overhead crane company to partner with—and to a great buying experience—depends on a number of different factors, including:
Project specifications – Are all of the different manufacturers basing their quotes off of the same information and specifications? This is the only way you will get a true side-by-side comparison of each company's capabilities and pricing.
Warranty – Make sure the manufacturer has provided you with a clear understanding of their warranty policies on workmanship, components, and materials.
Incidentals – Additional surcharges related to material costs, taxes, freight, obtaining permits, rental of special equipment, etc.
Follow-up – Did a representative from the company reach out to explain their quote and make sure you understand everything? Was there a follow-up discussion to allow the manufacturers to tweak or optimize the quote based on any new information or specifications?
Project timeline – Has the crane manufacturer committed to meeting your specific time frame and your window for installation? Managing and minimizing equipment and production downtime is critical for any overhead crane installation.
References – Are they willing to provide references? Ask other companies that they've worked with if they were satisfied with the following:

Overall relationship with the crane manufacturer
Overall quality of work and satisfaction with the crane's installation
Commitment to keeping project on track and within budget
Delivery of overhead crane to agreed-upon specifications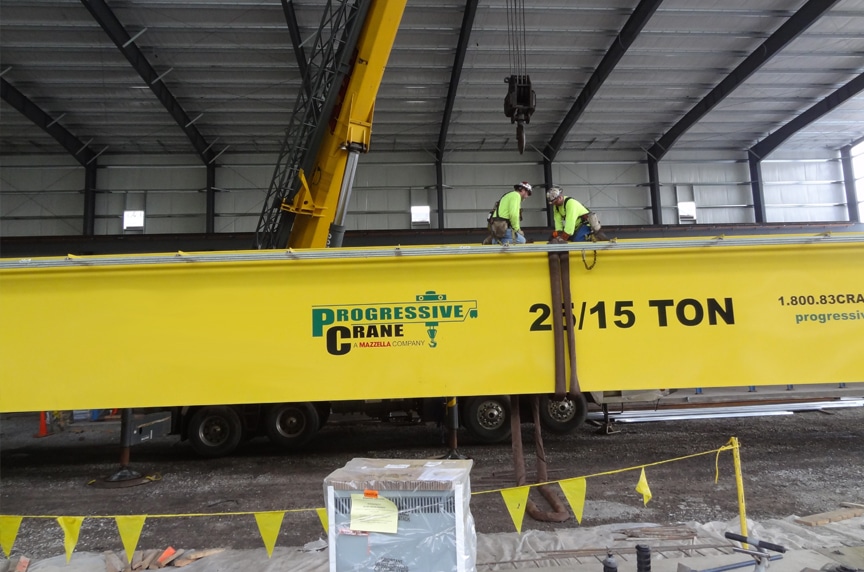 At Mazzella Companies, we have you covered when it comes to all of your lifting and rigging needs. Mazzella Lifting Technologies is located in Charlotte, NC and services contractors, constructions sites, manufacturers, energy customers, and steel mills all across the Carolinas region. We offer a complete inventory of wire rope, lifting slings, rigging hardware, below-the-hook lifting devices, hoists, and everything you need for your next overhead lifting project. Mazzella Lifting Technologies also provides the following value-added and post-sale services to all of our customers:
Design and fabrication of custom below-the-hook lifting devices
24/7 emergency crane service, maintenance, and repair
Overhead crane inspections in compliance with OSHA, ASME, and CMAA requirements
Classroom or job site rigging training and crane operator training
Engineered lifelines and personal fall protection equipment
Rigging inspections in compliance with OSHA and ASME periodic inspections requirements
Today, there are thousands of Progressive Crane installations throughout the United States and abroad—all done in full compliance with CMAA, NEC, OSHA, and ASME standards. Since every business is unique, and no two cranes are alike, we offer free quotes and consultations for overhead crane and material lifting projects. Contact Mazzella Lifting Technologies to schedule an overhead crane consultation with our team!
---
---
Copyright 2018. Mazzella Companies.