Al Abel, Lifting Specialist at Mazzella Companies, received his fourth honorable mention for the Corporate Top Trainer award presented by Crane Hot Line magazine. Year after year, Al Abel's students give his approach to training glowing reviews. He brings more than 20 years of lifting and rigging experience into the professional skills and safety training environment. This year marks the fourth time he's been recognized since 2008.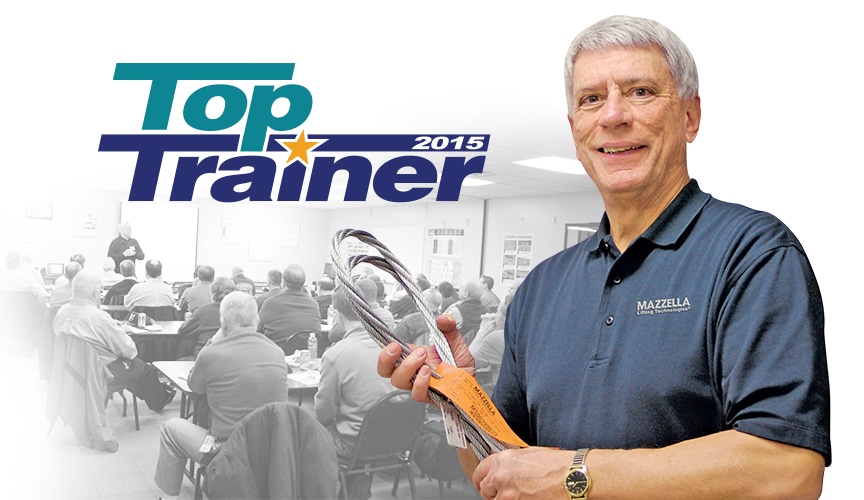 Nearly 100 comments from students were received regarding Abel's energetic, informative, no-nonsense approach. Here is just one: "This was actually one of the best training sessions that I have been to. The trainer was so enthusiastic, yet practical in how our learning was to be applied. The training was made relevant to everyone. You also knew that the trainer knew what he was talking about from his own experiences."
Outside of the classroom, Abel understands the importance of management cooperation. "Prior to performing training at a customer location, he walks the job site or plant to assess equipment condition, then speaks to the person in charge of safety to advise how to best approach the topic during training. Often a plan is put in place with management to immediately address safety and non-compliance issues," says Craig Hayward, President of Mazzella Companies.