Are you a building owner who's tired of high energy bills and excessive costs due to outdated lighting technology? Are you tired of changing bulbs and ballasts? Have you been looking for a more sustainable and energy-efficient industrial lighting solution for your facility? If you answered yes to any of these questions, then industrial LED lighting might be the right lighting solution for you.
LED lighting is ultra-efficient and can lower the cost of your utility bills, is virtually maintenance-free, and offers brighter illumination in your facility—even in the harshest environments.
High bay LED lighting, low bay LEDs, dock LED lights, exterior LED, and commercial office LED lights can be used in a number of applications, including:
Warehousing and manufacturing facilities
Loading docks
Commercial offices
Cold storage / food processing facilities
Airplane maintenance hangars and airports
Auto dealers and maintenance shops
Parking lot and exterior security lights
Parking garages
Indoor gyms and arenas
Greenhouse / agricultural
Mazzella FHS is proud to offer EcoZohm LED lighting products. EcoZohm's MaxGreen brand is leading the way in industrial and commercial LED lighting solutions. EcoZohm manufactures the highest quality, energy-efficient and environmentally-friendly LED products on the market.
What Is LED Lighting?
A Light-Emitting Diode (LED) is a semi-conductor based electrical device that emits light when current is passed through it. LED technology was invented in the early 1960s and has been used since that time as an indicator in electronics. Advancements in LED light technology make it the sustainable light source for the future. LEDs are the most efficient way of producing light with unmatched lifespan versus other light sources.
What Are the Benefits of Industrial LED Lighting?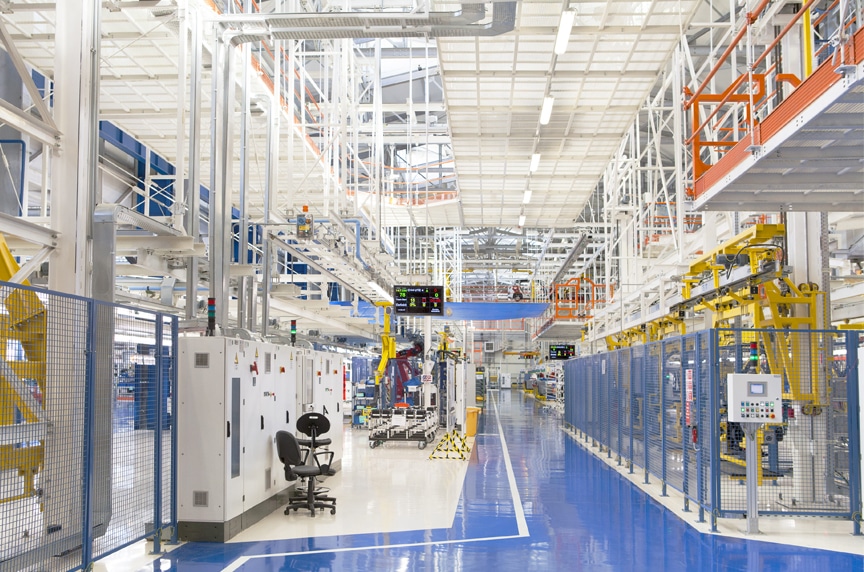 The U.S. Department of Energy estimates that switching entirely to LED lights over the next two decades could save the U.S. $250 billion in energy costs, reduce electricity consumption for lighting by nearly 50 percent, and avoid 1,800 million metric tons of carbon emissions.
Below are some of the other benefits of converting to LED lighting in your commercial or industrial facility:
Cost Savings Benefits:
Increased energy efficiency
Saves 50-90% of energy cost
156,000-450,000 hours rated life
No lamps or ballasts to change
Operational Benefits:
Instant ON/OFF
No cycling delay
Low operating temperature
High shock resistance
Silent running (no hum)
Light Quality Benefits:
Focused light
Improved color efficiency
No UV or infrared radiation
Produces full spectrum light
No flicker
Environmental Benefits:
Green-sustainable lighting solution
Mercury and lead free
Who Can Benefit from an Industrial LED Lighting Retrofit?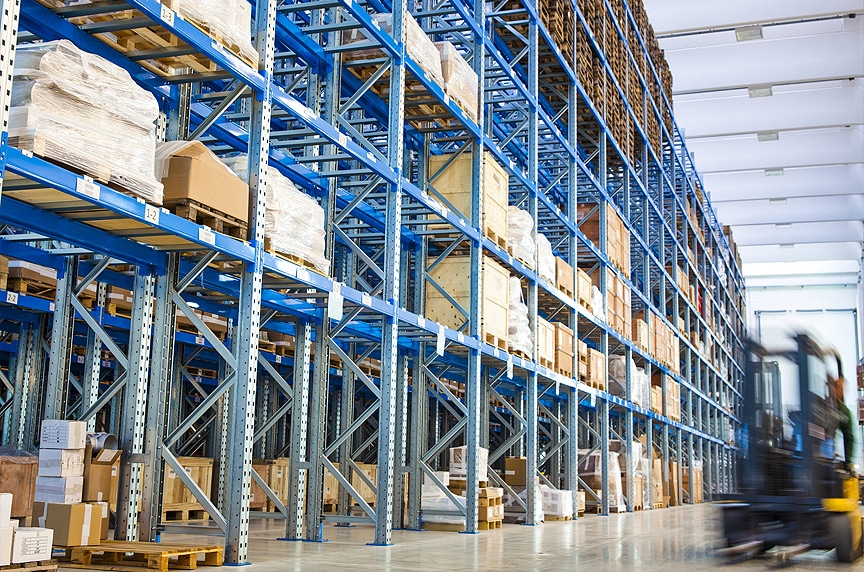 You should consider an LED lighting retrofit if you're an industrial or commercial building owner or maintenance manager who is still using outdated lighting technologies like:
Metal halide
Florescent
High-pressure sodium
High-intensity discharge lights
There are a number of different factors that will increase the benefit you will see from installing a new LED retrofit system into your facility. We'll go into each of these factors in more detail below.
Do You Own Your Building or Lease Your Building?
If you own your building, you will see the immediate benefits of installing a new higher-efficiency LED lighting system. The U.S. Department of Energy estimates that 40-60% of the average commercial building's electric utility bill comes from lighting. That can add up to a significant cost-savings if you own your building outright. If you're leasing your building space, the landlord of that building will realize any of the potential savings from increased energy efficiency.
How Many Light Fixtures Do You Have in Your Facility?
The more lights you have in your facility, the more you'll be able to take advantage of the benefits of an LED lighting retrofit. This total number of light fixtures can include high bay lights, low bay lights, dock lights, exterior security or parking lot lights, and commercial office lighting.
All of these types of lights can be retrofit with more efficient LED fixtures and LED bulbs. However, if you're looking to replace just a few light fixtures on your property, you may not be able to recoup the cost of the LED retrofit in utility bill savings for a number of years.
We've found that a facility retrofit with 30 or more new LED fixtures and bulbs, will maximize their energy-savings and better qualify for Federal and State rebate and incentive programs.
How Many Shifts Per Day and How Many Days Per Week Does Your Business Operate?
If you're using your lights at a high rate each week, energy and utility companies are much more willing to incentivize you to reduce your energy consumption. By switching to more energy-efficient LED lighting, you may be eligible for rebate programs to help offset the cost of an industrial LED retrofit.
LED Lighting Energy Analysis and Incentive Programs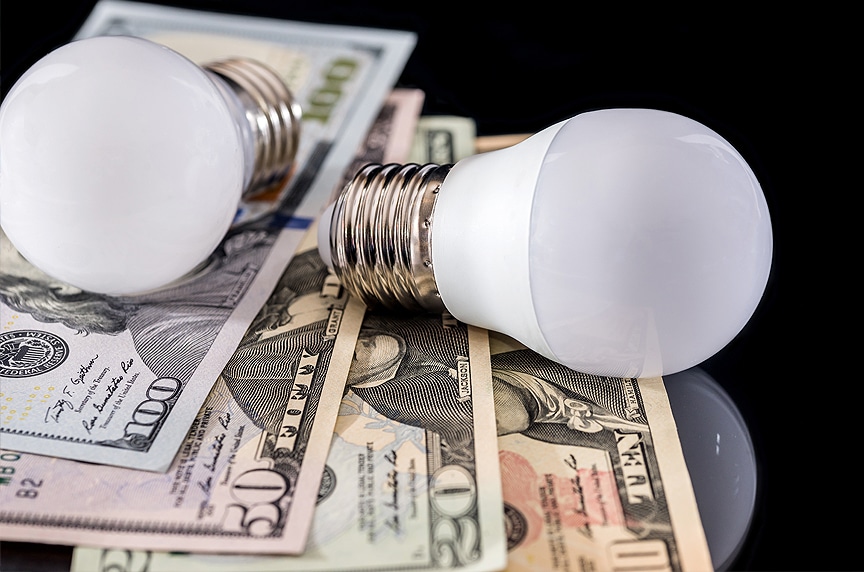 After evaluating your existing lighting system, our team will supply a detailed study showing the benefits of upgrading to LED. This study includes energy savings, HVAC savings, maintenance savings, and environmental impact. The cost of ownership of your existing lights will be compared to an LED solution over a 10-year period to generate a real-life return on investment calculation.
There are also many local and federal funding solutions for energy efficiency projects through an incentive program called EEFA (Energy Efficiency Funding Assessment). These incentives can include:
Rebates
Tax analysis
Grant research
Funding solutions
Our LED lighting partner, EcoZohm has a dedicated team who are familiar with all applicable federal, state, and local rebate and incentive programs. They'll do all of the research, prepare all of the rebate and incentive paperwork, and provide you with a final certification for tax incentives.
Wrapping it Up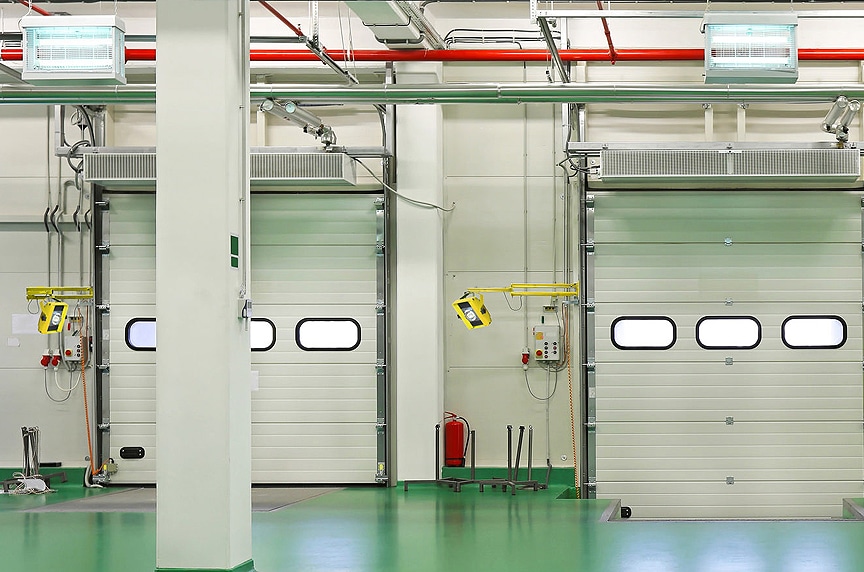 If you're looking for a way to reduce utility costs, make your building more energy-efficient, reduce your maintenance costs, and boost productivity, then an LED lighting retrofit might be right for you.
At Mazzella FHS, we have a unique LED lighting partner in EcoZohm—a leader in sustainable industrial LED lighting—with LED lighting solutions of the highest quality and efficiency.
EcoZohm specializes in massive value innovations and implementation of state-of-the-art, energy-efficient LED lighting solutions for commercial and industrial spaces.
We'll work with you each step of the way and manage each step of the project, including:
Initial design work
Rebate and incentive paperwork
Manufacturing of lights
Turnkey installation
Research, preparation, and final certification for rebates and tax incentives
If you're interested in an industrial or commercial LED lighting solution, there really is no better time than now. For more information, or to schedule a consultation and LED lighting energy analysis, contact us today.
Copyright 2018. Mazzella Companies.