Mazzella Companies and Industrial Training International (ITI) have partnered to open a permanent training center at Mazzella's corporate headquarters in Cleveland, OH.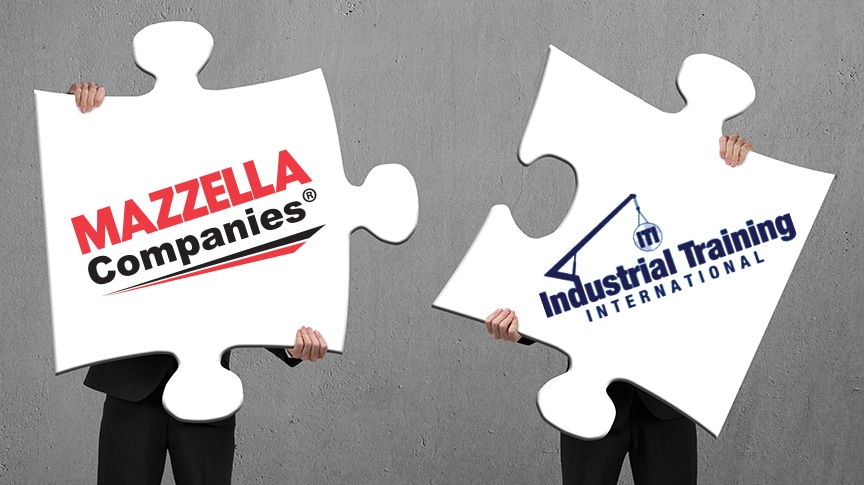 The Cleveland Training Center will be the fifth North American training center for ITI, along with locations in Woodland, WA; Memphis, TN; Anchorage, AK; and Edmonton, AB (Canada).
The newest facility is strategically located next to Cleveland Hopkins International Airport and will no doubt be a benefit to the heavy industrial presence in the northeastern part of the United States.
Mazzella Companies is well-known in the crane, rigging, and load-handling industries. Mazzella provides ideal lifting solutions, including all styles of slings, overhead cranes, hoists, and engineered lifting devices.
"We are very excited to work with Mazzella," said Zack Parnell, President, ITI. "Our family-operated companies have worked together for over 20 years, and we are proud to place our brand next to theirs as we grow in the region."
As is the case with existing ITI Training Centers, the Cleveland facility will include:
Indoor, practical training space and equipment
Outdoor, practical training space and equipment
ITI Rigging Conex
Interactive classroom
"ITI is a great partner and this agreement reflects our desire to collaborate with companies that believe in, and practice The Mazzella Way: To Instill Confidence and Comfort in Every Interaction," said Bill Franz, VP of Marketing at Mazzella Companies. "We feel ITI's presence with this new training center will allow us to be identified as a company of experts in our field. This offering will solidify our training with existing, as well as, new clients that they cannot get anywhere else."
Initially, ITI will host select courses at the Cleveland Training Center starting in April of 2016. Courses scheduled include:
Certified Rigging Gear Inspector Level I
NCCCO Mobile Crane Operator Certification
Basic Rigging and Inspection
Overhead Crane Operator (NCCCO exams available)
Overhead Crane Inspector
Intermediate Rigging
Lift Director and Critical Lift Planning (NCCCO exams available)
NCCCO Rigger I & II test prep and exams
ITI's Cleveland training center is located at:
21000 Aerospace Parkway
Cleveland, OH 44142
For a full listing of course dates at all ITI Training Center locations, visit iti.com/cleveland.
---