The prices of raw materials and finished products in the manufacturing industry increased dramatically throughout 2021, and we know you've been feeling the effects. Unfortunately, we expect the current inflationary market conditions to continue into 2022.
Mazzella has been in the lifting and rigging business for nearly 70 years, and we're going to provide some answers to why the price and availability of wire rope, slings, rigging hardware, and other lifting gear has been so abnormal, and what the outlook is for the immediate future.
As global economies emerge from the pandemic lockdown, demand has been surging, especially for metal products and materials. However, manufacturers cannot keep up with the overall increase in demand. We're going to help you understand what companies like ours are doing / can be doing so you can effectively navigate these unprecedented times.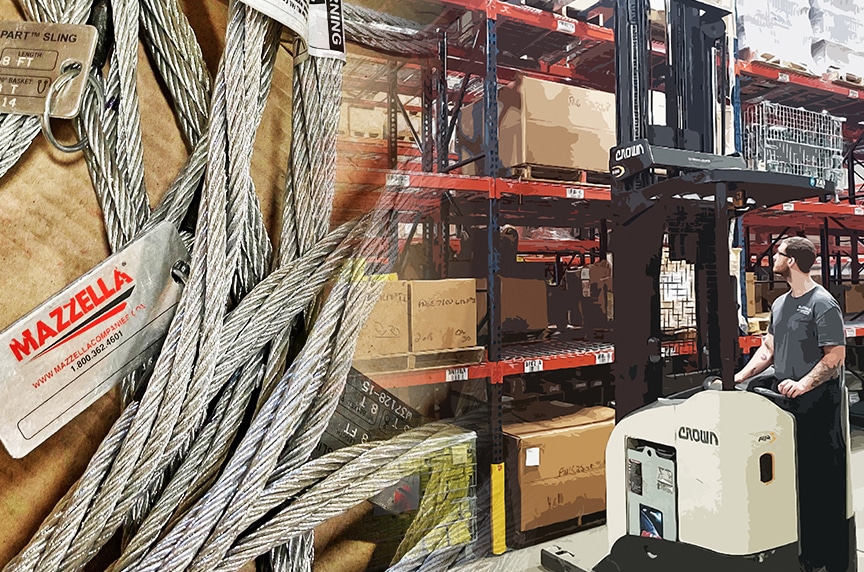 Top domestic manufacturers released numerous price increases in 2021, due to:
Tight supply
Rising raw material inflationary costs
Demand continuing to rise as manufacturing recovers from the COVID-19 pandemic
Allocation of steel by mills in future months
Ongoing labor shortages
In this article, you'll learn the answers to the following questions:
What factors are affecting the price and availability of wire rope, slings, and rigging products?
How did material accessibility change over the last year?
How will supply chain issues continue impacting rigging equipment & wire rope pricing in 2022?
How is Mazzella equipped to serve its customers?
What Factors Are Affecting the Supply Chain?
---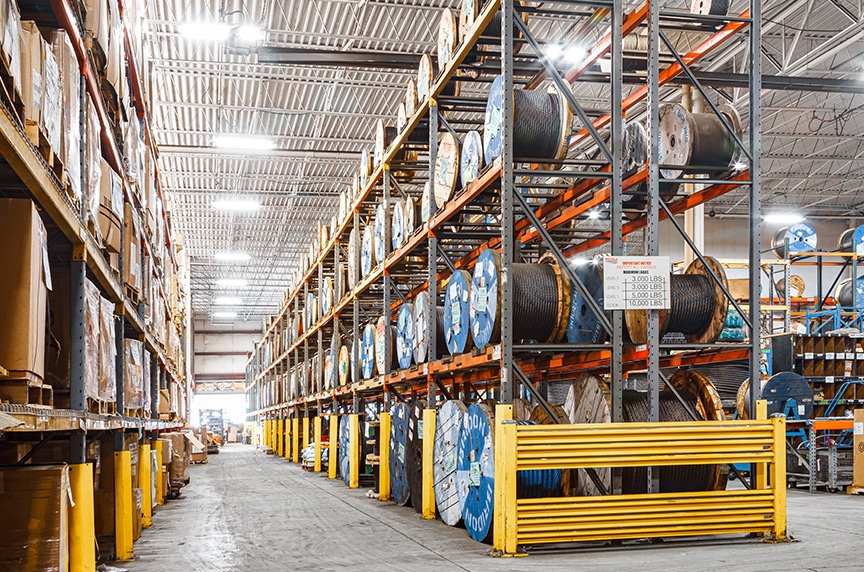 Are you finding that once-readily available materials are now becoming increasingly more difficult to purchase? If you are able to find those materials, is it taking far longer and costing much more than it used to?
That has led to the issues we're seeing in the supply chain.
Supply chain issues are going to continue into at least the second quarter of 2022, and numerous leading supply chain experts are concerned the current challenges could extend into 2023. The question is when will the market begin to stabilize? While that question proves difficult to answer accurately, there are factors causing dynamic issues within the supply chain.
Lower Raw Material Availability
When the COVID-19 pandemic began, every industrial company, even retailers, cut back inventory to align with market demand, as well as protect their businesses. Specific to the steel industry, which has far-reaching impact because many lifting and rigging products are made of steel, all the material suppliers struggled to gain access to the same supply. This happened because some steel mills were shuttered and numerous people were laid off.
Before the latest surge in COVID-19 cases, companies began reopening and producers needed more raw materials to make more products. Increased demand in the market far exceeded available inventory.
The supply of the material, be it steel or non-steel, remains very tight due to low inventory levels. That applies to the raw material with the actual producers, as well as the people who distribute products. Producers are scrambling to take care of increased demand in 2021.
Longer Lead Times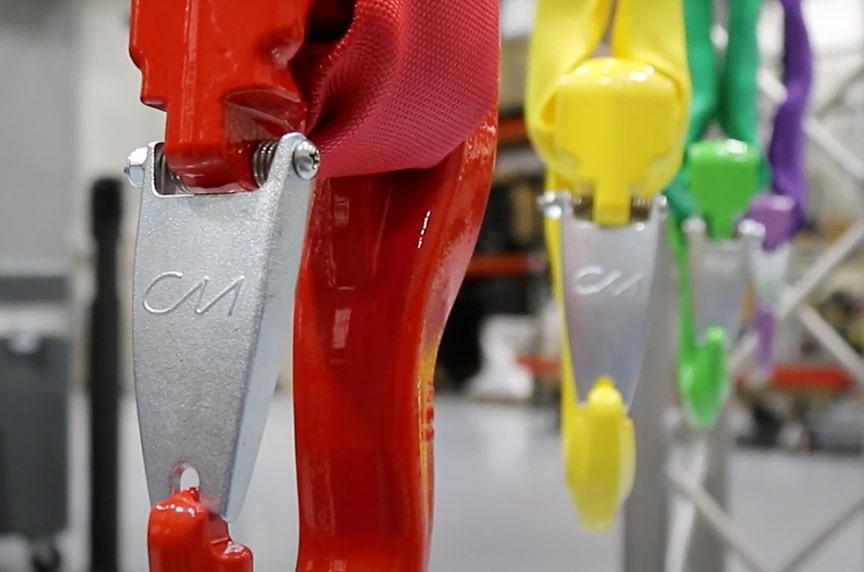 Although manufacturers have started increasing their production levels, the question is, "Can suppliers meet the market needs in a timely fashion?" We have found that suppliers have as much as tripled the length of their lead times right now. In some cases, products normally delivered in 8-10 weeks are currently extended out to 26 weeks after placement of order.
Large and inconsistent increases in lead time do not allow companies to have an on-time delivery schedule for their materials and products. They don't have as much inventory to pull products off the shelf and send out to their customers / distributors.
Even in the most credible and productive supply chain of any industry, car manufacturers are struggling to produce vehicles because of chip shortages, as well as inconsistent delivery of steel and resins. Dealerships across the country are struggling with car lots that are half-empty or worse.
Increased Import Costs
Most companies in the lifting business, including Mazzella, import some products.
Whether it's a wire rope, hardware, or hoist manufacturer, cost to import has quadrupled.
Example: A 20' container of raw materials or finished products shipped in December of 2020 cost around $4,000. Now, our specialists have found the import cost has skyrocketed to between $16,000 and $18,000 to ship the same container!
---
---
Good Help Is Hard to Find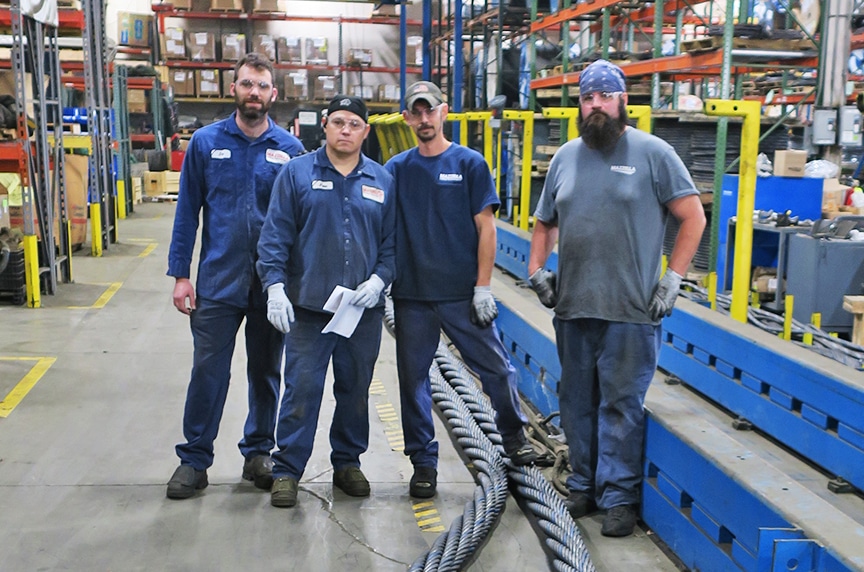 All industries, including ours, have struggled to hire employees because of government program extensions, ongoing COVID-19 concerns, and childcare needs.
Companies can't get enough employees to fulfill production staffing requirements as they did previously. They're all struggling to hire people. A lot of times, it's not machine constraint holding up the supply chain, it's an employee constraint.
We're seeing these issues creating a chain-reaction effect going all the way to the companies that mine the actual elements used in the manufacturing of lifting and rigging products. Raw material production has been difficult because of increased demand for employees, which creates further market instability.
Inflationary Materials Costs
If you're the raw material manufacturer of a product, i.e. a steel mill, chemical, or resin producer, you're seeing an exponential increase in demand right now. Steel mills want to get tonnage out and have been able to raise market costing as demand continues to clearly exceed production capabilities.
To ensure continuous supply, our material costs have increased, and unfortunately, we must pass on incurred supplier costs to our customer base. Because of our company size, and the volume of which we buy, we have been able to negotiate cost and delivery more aggressively than others in the market.
Increased Labor Costs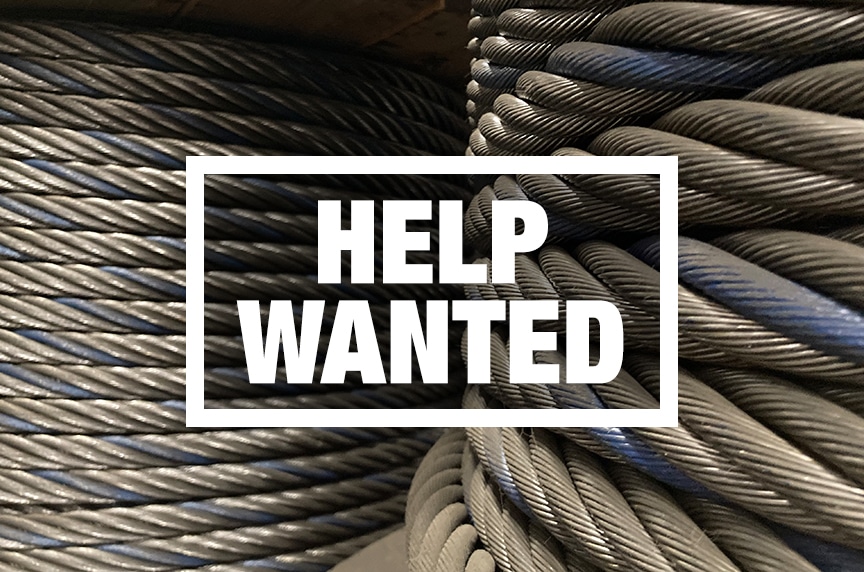 Labor shortages affect production.
Companies have idle machines because they don't have the people to run the equipment. With the government extending benefits programs due to the pandemic and working to pass sweeping infrastructure bills, we expect that labor costs are going to continue rising.
Now, companies are forced to pay more than usual to find employees willing to work.
Delivery Issues
In many cases, our Lifting Specialists have found one-to-three month delays in delivery of raw materials and finished products.
Delays at any point in the supply chain, particularly at the beginning with production, have a ripple effect down the line for manufacturers, distributors, and customers.
How Will Supply Chain Issues Continue Impacting Rigging Equipment & Wire Rope Pricing in 2022?
---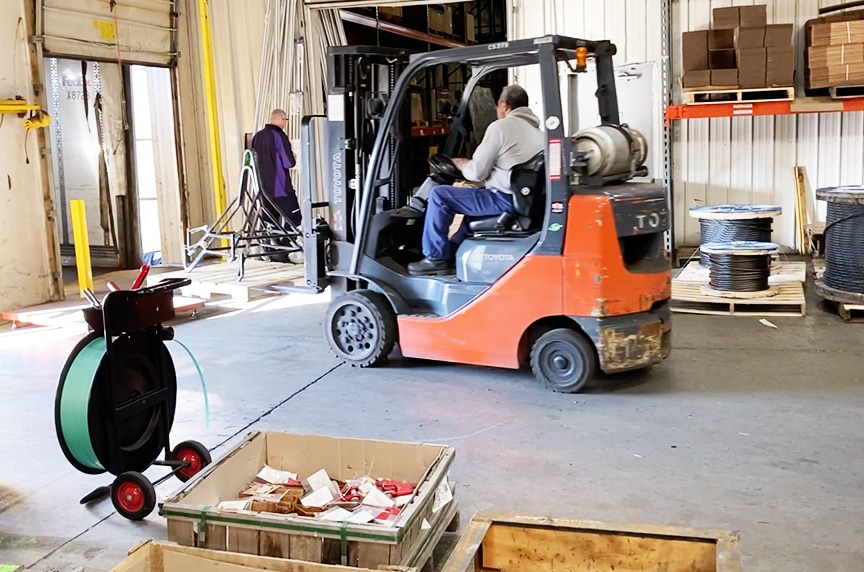 At this time, price increases are unavoidable and in effect immediately.
The time to buy was yesterday, but there is still an opportunity for you to get ahead of the curve and plan accordingly to keep your business running, as close to normal, with the current market restraints.
At some point, prices are going to stabilize and not fluctuate as drastically. However, we expect that there's going to be a "new normal" in terms of prices remaining higher than pre-pandemic levels for the foreseeable future.
We do expect larger suppliers to add equipment and see production improvements to help with automation. However, that will take time to put in place.
While "experts" are predicting different market reactions, history proves that most things are cyclical. However, in the short term, labor costs are continuing to increase. Manufacturers and customers in all industrial markets are experiencing price levels higher than what products used to cost.
How Is Mazzella Equipped to Serve Its Customers?
---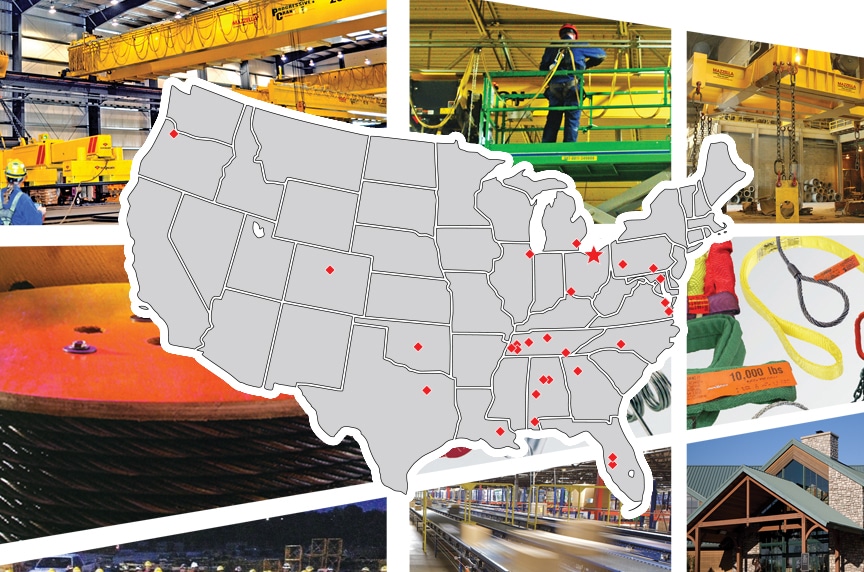 There are several factors that have put Mazzella in a strong position to help our customers despite market limitations, including:
Sufficient in-stock inventory levels
Multi-million dollar forward buys before product availability became limited
Diverse set of suppliers and partners
Lower shipping lead times for wire rope and hardware products because of inventory levels
Great relationships with the industry's largest suppliers
Inventory Levels
Mazzella is doing everything in our power to keep inventory levels as high as possible for wire rope, slings, and rigging hardware. Fortunately, Mazzella has stayed ahead of the demand increase and supply shortage by procuring product early and often throughout 2021.
Mazzella made a multi-million-dollar investment in our inventory before market issues took hold, which helped our supply chain by providing our suppliers extra lead time to produce and maintain their production schedules.
By making an investment in wire rope, slings, and rigging hardware, Mazzella has attempted to position ourselves to minimize any supply chain disruption for our customers.
This benefit will continue into 2022 and beyond. Mazzella is not cutting back inventory at all, and instead, trying to expand it wherever possible.
Diverse Suppliers
While many competitors rely on one supplier for certain products, our footprint and volume has allowed us to maintain relationships with four domestic wire rope suppliers and eight domestic hardware vendors.
If rigging shops have relied on one supplier and didn't plan and buy ahead, their distribution certainly has been disrupted. However, Mazzella can offer a range of product options to our customer base.
How Can Mazzella Help You Navigate Supply Chain Issues?
---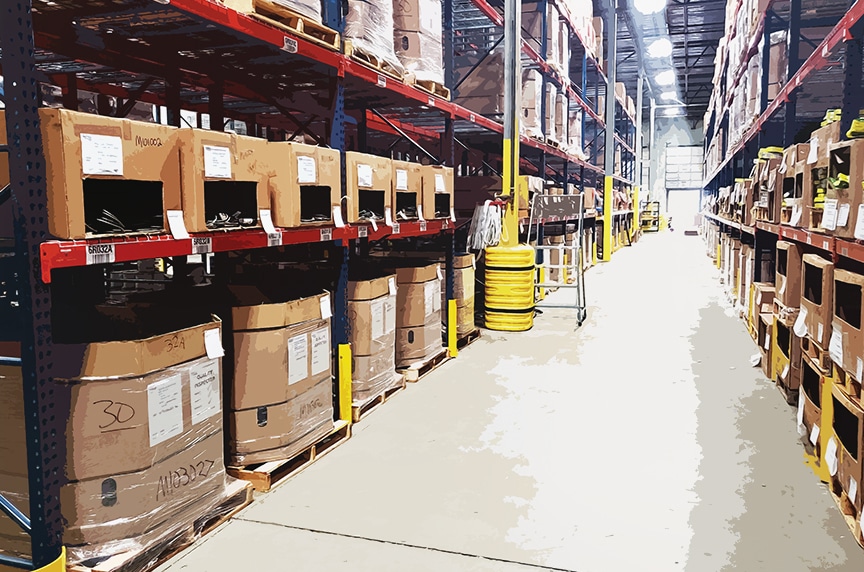 Mazzella is in constant communication with suppliers and will continue to monitor market trends and costs. We're committed to working with you as the market changes.
Also, we'll educate and communicate what we know to you, the customer, as things change. We want you to understand the current market conditions, and how you and your business can thrive during these challenging times.
Mazzella sources and procures steel, and other key commodities, on a global basis. We're making every effort to work closely with our vendor base to drive down the impact of these unprecedented market conditions and offer you competitive pricing. Also, we've been as proactive as possible in securing needed inventory to meet our customer product requirements.
Fortunately, as Mazzella anticipated the shortage, we placed large stock of raw and finished material in early 2021 and filled all of our locations across the country. with most common items. Even with the current market volatility, we are working closely with our customers to anticipate their needs in order to minimize any interruption of the supply chain.
We believe if significant steel allocations occur, no company is in a better position than Mazzella to consistently supply customers into the future because of our:
National footprint
Buying power
Positive relationships with vendors
With our national footprint and diverse product offerings, which include, but are not limited to lifting and rigging supplies to crane ropes, general-purpose wire rope, warehouse solutions, and fall protection, Mazzella can be a one-stop shop for service and products to meet your needs.
Call Mazzella at 800.362.4601 or click here to contact a lifting specialist to learn more about current market conditions!
---
---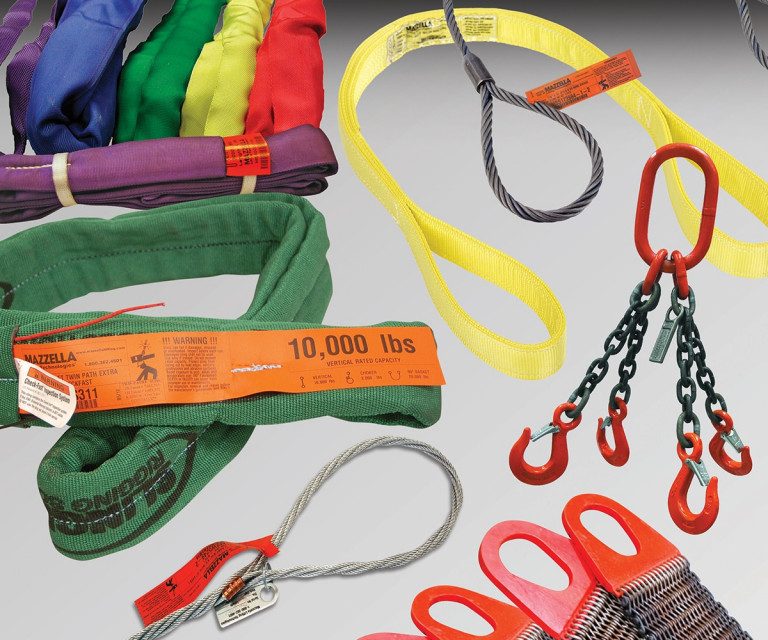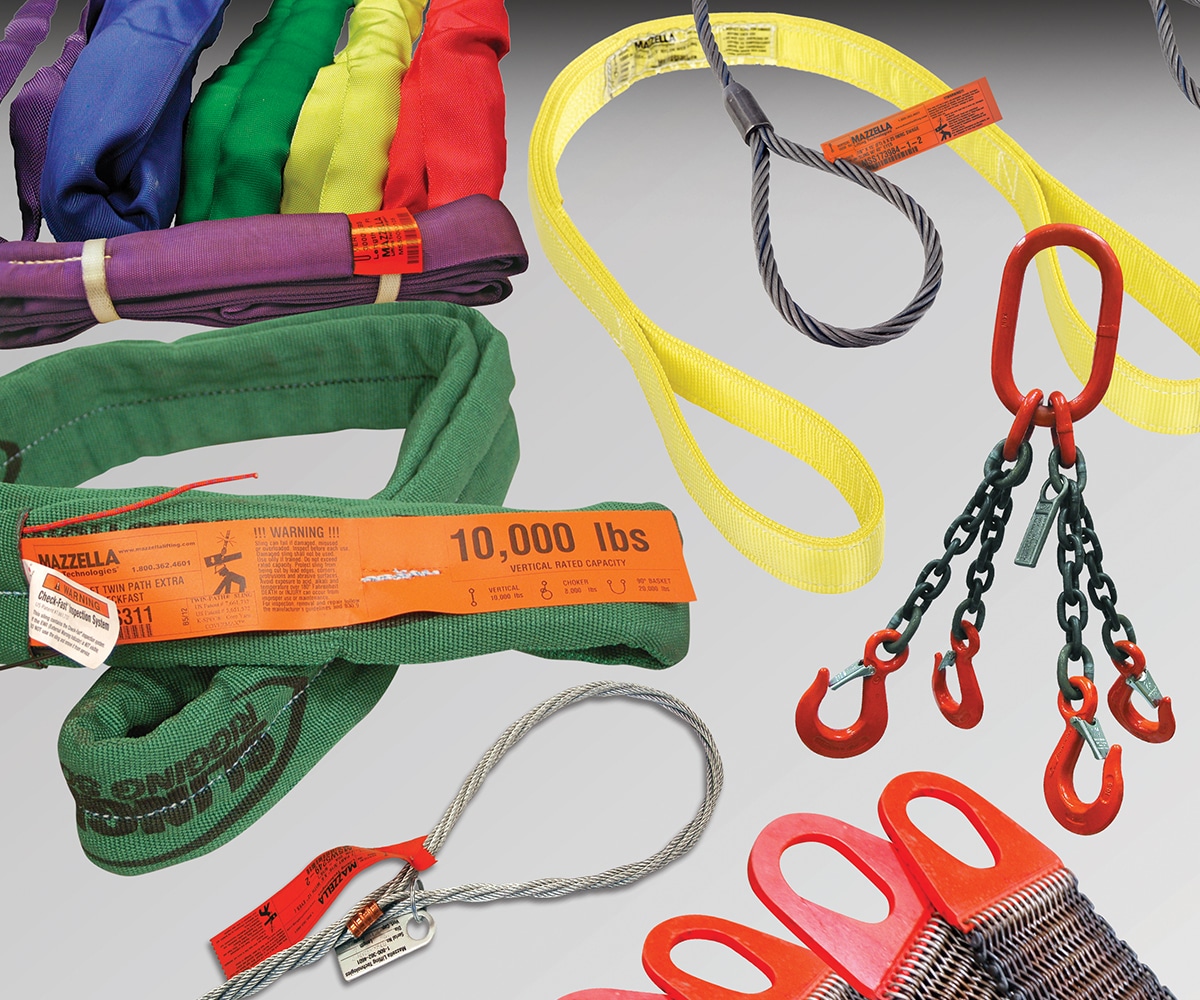 Slings & Assemblies
Mazzella's quality slings include chain, wire rope, metal mesh, synthetic flat web, polyester roundslings, cordage, and high-performance roundslings.
We can also manufacture assemblies with standard or custom end fittings.
Copyright 2022. Mazzella Companies.