Mazzella Companies was a proud sponsor of Buckner's Lift & Move USA event in Graham, NC.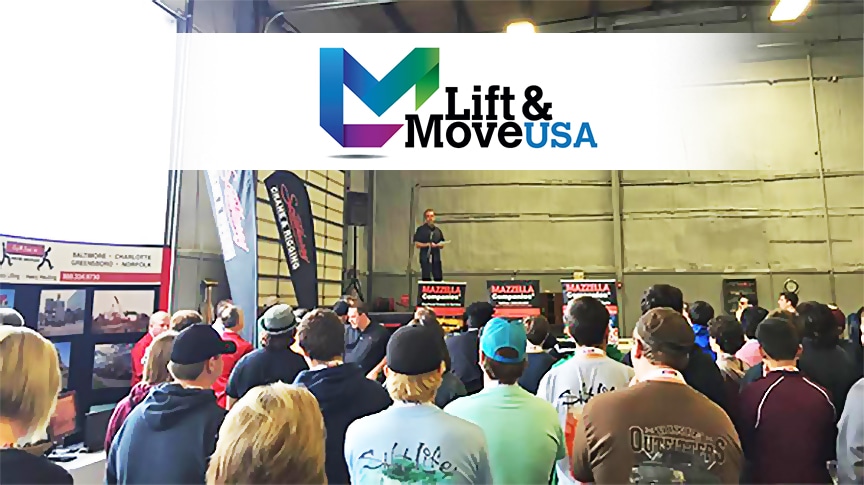 Lift & Move USA is jointly organized by SC&RA, KHL Group, and NCCCO. Each event is hosted by an SC&RA member company.
Approximately 300 high school and vocational school students heard speakers from several companies—including ALL Erection and Crane Rental, Buckner Companies, Edwards Moving & Rigging, and Southern Industrial Constructors, Inc. / Southern Crane—explain the career opportunities in the U.S. crane, rigging, and specialized transportation industry.
Among the highlights of the day was a tour of Buckner Companies and its crane yard, which had several models of cranes available for students to climb on and check out. Tours were given of Buckner's corporate office. The unique office design was built using crane parts and components, as well as recycled flooring and steel from a University of North Carolina sports coliseum on which Buckner has provided steel erection and crane work several times through the years. The event featured rotating stations allowing students to stay on the move all morning.
The day wrapped up with a barbecue lunch for all the students and participants.
Gold sponsors were ALL Erection and Crane Rental, Southern Industrial Constructors, Inc. / Southern Crane.
Silver sponsors were Southway Crane & Rigging.
The lunch sponsor was Buchanan Hauling and Rigging.
Refreshments were sponsored by Mazzella Companies.
The lanyard sponsor was Guy M. Turner Inc.
The next Lift & Move event is scheduled for November 2, 2016 at Bragg Companies in Long Beach, CA.