Crosby G-277 Shoulder Nut Eye Bolts
Forged Steel — Quenched and Tempered.
Fatigue rated at 1-1/2 times the Working Load Limit at 20,000 cycles.
Working Load Limits shown are for in-line pull.
Meets or exceeds all requirements of ASME B30.26, including identification, ductility, design factor, proof load and temperature requirements. Importantly, these bolts meet other critical performance requirements, including fatigue life, impact properties and material traceability, not addressed by ASME B30.26.
All Bolts Hot Dip galvanized after threading (UNC).
Furnished with standard Hot Dip galvanized, heavy hex nuts.
Description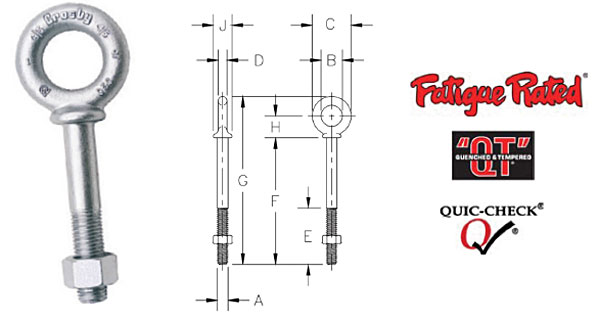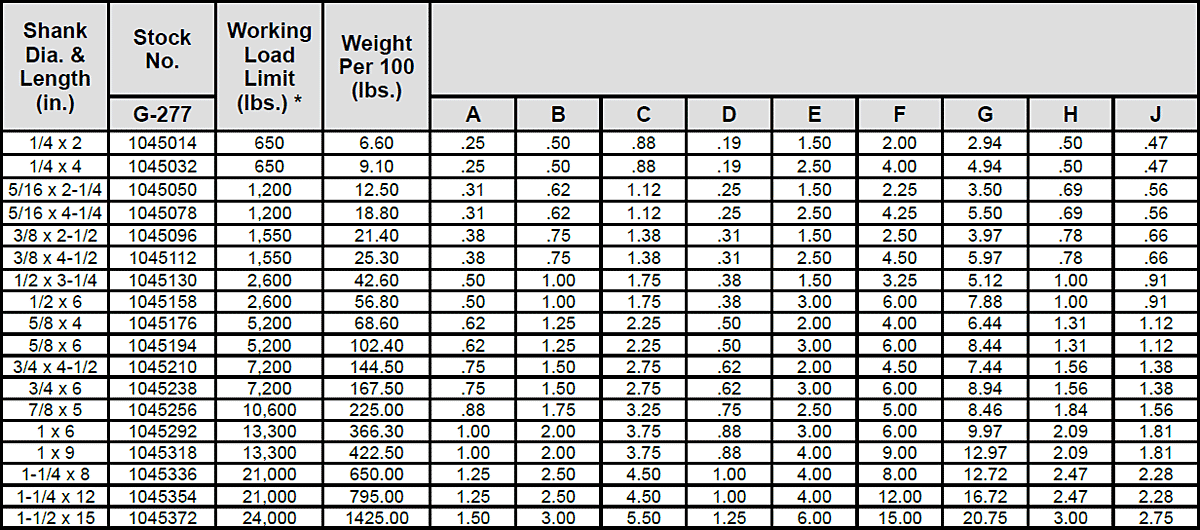 * Ultimate Load is 5 times the Working Load Limit. Maximum Proof Load is 2 times the Working Load Limit.
content-single-product