Crosby G-403 Jaw End Swivels
G-403 Jaw End Swivels meet the performance requirements of Federal Specification RR-C-271F, Type VII, Class 3, except for those provisions required of the contractor.
---
U.S. Patent 5,381,650 and other equivalents.
Hot Dip Galvanized
Quenched & Tempered
Crosby products meet or exceed all requirements of ASME B30.26, including identification, ductility, design factor, proof load and temperature requirements. Importantly, Crosby products meet other critical performance requirements, including fatigue life, impact properties and material traceability, not addressed by ASME B30.26.
401, 402 and 403 swivels are positioning devices and are not intended to rotate under load. Use in corrosive environment requires shank and nut inspection in accordance with ASME B30.10-1.10.4(b)(5)(c)2009.
Description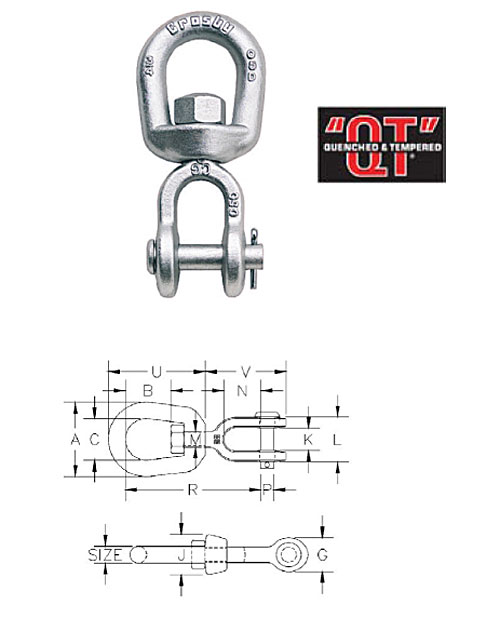 * Ultimate Load is 5 times the Working Load Limit.
content-single-product