Description
Bolts 100% magnetic crack detected. Surface protection CORRUD-DT (20 times better than zinc plating).
High tensile, approved suspension ring acc. EN 1677-4.
Ring red powder coating, housing zinc plated-
Type Vario with washer and 100% crack detected nut.
WBG-V and WBG are also available with Imperial thread.
Turning without jerk due to additional bush bearing washer.
Wear marks in the main load directions 45°, 60° and 90°.
Frame 2 and larger are RFID EQUIPPED.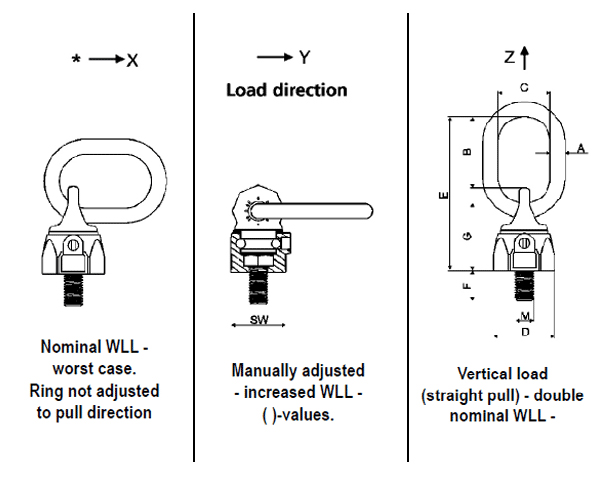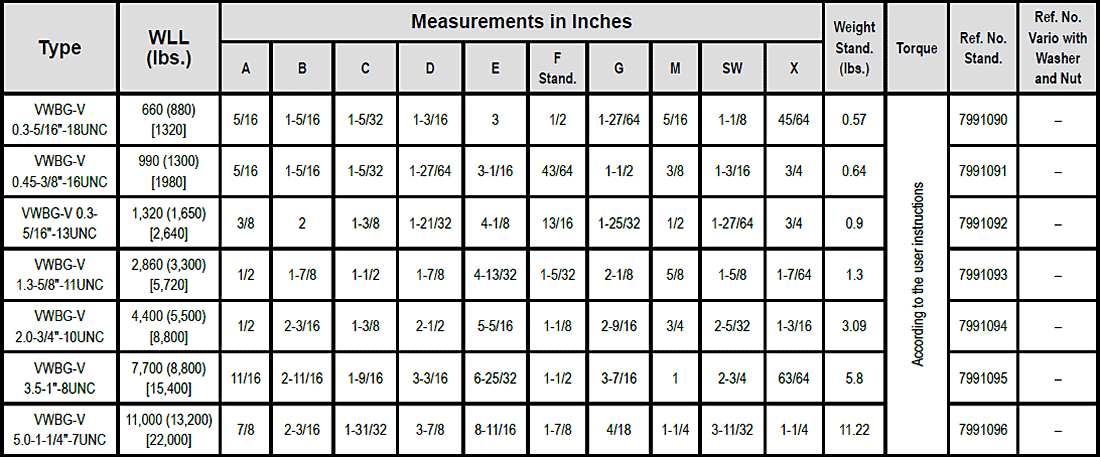 Please Note: It can happen, that during use, the lifting point can engage in any position. That´s why the WLL is embossed for the worst case situation.
The ring can be manually adjusted to the direction of pull, then the WLL values in the brackets ( ) can be used.

Attention: Refer to RUD user instructions.

The WLL (Working Load Limit) is listed at the nominal value (worst case scenario) unless otherwise specified.