Crosby Grade 80 A-329 Eye Foundry Hook
Ratings below are for use with chain slings fabricated in accordance with ASME B30.9.
Alloy Steel – Quenched and Tempered.
Individually Proof Tested at 2-1/2 times the Working Load Limit with certification.
Hook can be tip loaded at the reduced Working Load Limit, see below. Operator must ensure the load is retained properly in the hook.
Description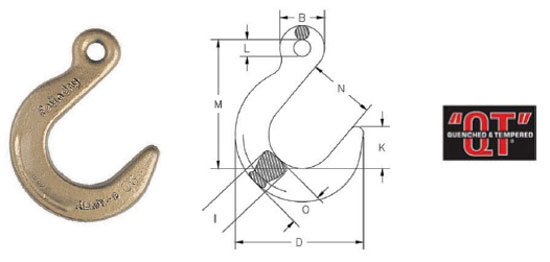 * Ultimate Load is 4 times the Working Load Limit.
content-single-product