Crosby S-247 Double Clevis Link
All pins Alloy Steel — Quenched and Tempered.
Body is forged and heat treated carbon steel.
Designed for linking all popular sizes of Crosby Spectrum 3® and Spectrum 4® chain to rings, end links, eye hooks, pad eyes, tractor eye bolts, etc.
Features quick and easy assembly.
Description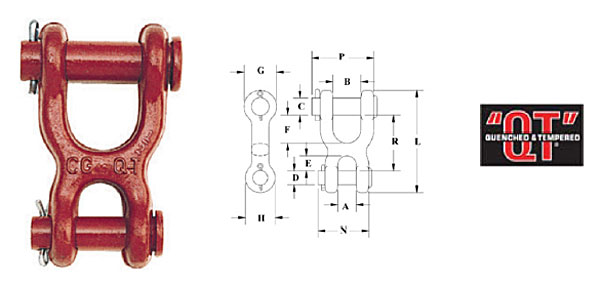 content-single-product