Durabilt Ratchet Type Load Binder
Uni-Steel, high carbon handle; heavy swedged barrel is cold-drawn tubing instead of welded pipe.
Alloy forged heat-treated hooks, electro-welded links and forged eyebolts.
Bright gold zinc plated to prevent premature oxidation. One-man operated. Double-action handle has spring-loaded pawl, which assures constant engagement of the pawl in the ratchet wheel.
Steel Pawl will always be in the drive or reverse drive operating position at any angle (push-pull).
Working Load Limit clearly identified on each ratchet.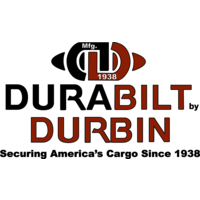 Description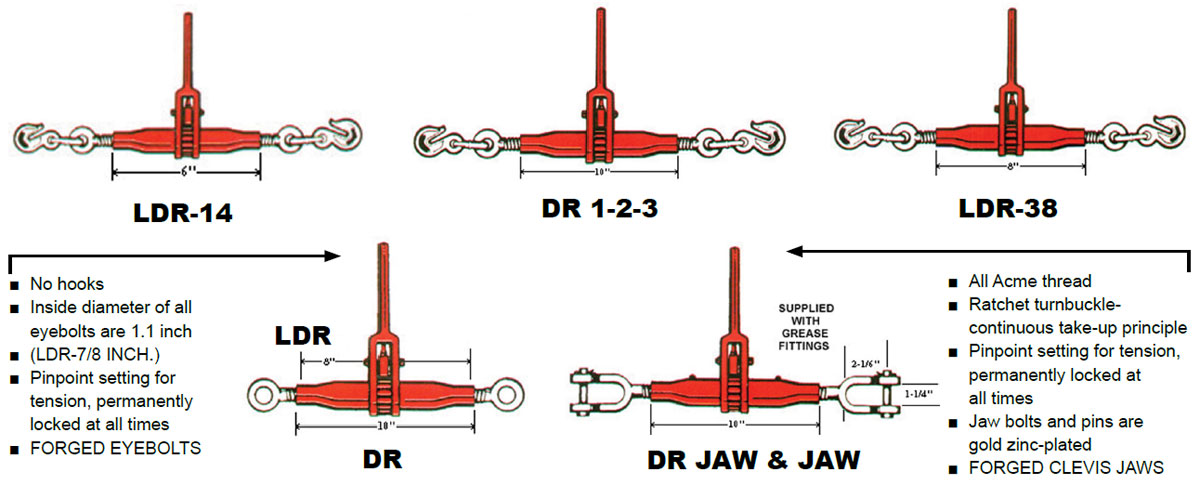 WARNING: Not to be used for overhead lifting. Do not exceed working load limit.
content-single-product