Gunnebo GrabiQ Midgrab Chain Shortener (Non-Removable) MIG
Instant mounting and positioning on any part of the chain.
Shortening in either chain direction; up-down.
Designed to prevent inadvertent chain disengagement.
Can be set idle on the chain leg when shortening is not required.
LC version offers secure mounting with locking set on any desired part of the chain with one chain direction open for shortening.
CC version offers close-open function in both chain directions for safe retention of the chain.
Locking devices for Midgrab MIG;
Note! The MIG must be used with at least one of the locking device. 
| | |
| --- | --- |
|  L – fixed locking set |  C – close/open locking set |
|  For fixed mounting |  Spring operated locking device. Can be placed whether in open or closed position |
| | |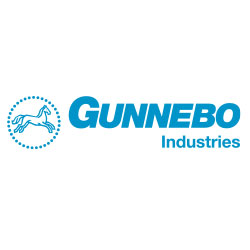 Description
Midgrab Shortener (Non-Removable) MIG with Close / Open End & Locking Device on Opposite End

Design Factor 4:1
content-single-product