Jeamar Snatch Blocks
All steel sheaves are fit with high efficiency, deep groove ball bearings for maximum efficiency, reduced friction, smooth motion, long life and high speed. Our precision sealed bearings stay lubricated, ensuring low maintenance.
---
Rope grooves are hardened during forming, increasing the life of sheave and rope.
The drop side is secured by a simple non-removable attachment with an additional "secure pin." This design allows the rope to be installed and removed quickly and easily.
Description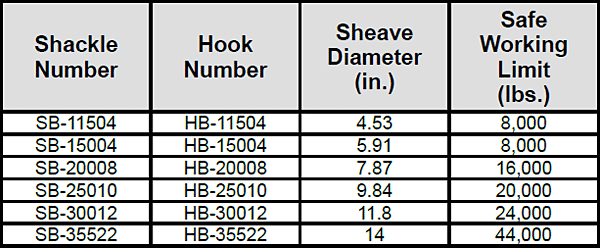 content-single-product