Description
Hand Spliced Eye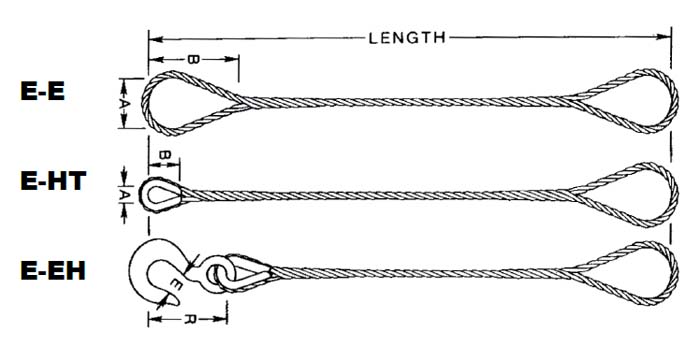 On a hand spliced wire rope sling, the tapered and concealed splice utilizes tension in the rope body to secure strands where they are tucked back into the rope. Needs no metal sleeve to assure firm anchoring. When "tapered" and "concealed", ends of strands are tucked inward and concealed inside the rope.

Hand-spliced wire rope slings should not be used in lifts where the sling may rotate and cause the wire rope to unlay.

* Rated Capacities Basket Hitch based on D/d Ratio of 15.
Rated Capacities based on pin diameter no larger than natural eye width or less than the nominal sling diameter.
Rated Capacities based on design factor of 5.
Sling angles of less than 30 degrees shall not be used.
** Working Load limit.
*** See Choker Hitch Rated Capacity Adjustment.