Skookum Sheet Pile Shackles – Alloy No. 59A
The No. 59A shackles were specifically designed for pulling sheet piling. They are equipped with an easy opening pin which will not detach and become lost.
No tools are required.
Max opening with pin in open (unlocked) position.
Design factor is 5 to1.
Replacement pins must be replaced or repaired by Skookum in Hubbard, OR.
Made in the U.S.A.
Description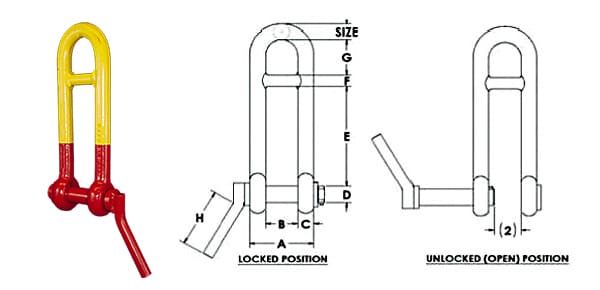 content-single-product