What Did TATA Steel Hope To Accomplish on This Project With Mazzella?
Provide Fall Protection training to their employees who are exposed to fall hazards and/or work at height
Control and eliminate a 50′ fall hazard for workers when a platform was opened to remove rollers
Install a permanent lifeline solution for employees to tie-off to while working on top of boilers
Modify a "homemade" lifeline system so that it could be certified and inspected in accordance with OSHA requirements
Partner with a company that knows and understands the constantly-changing OSHA standards and regulations for Fall Protection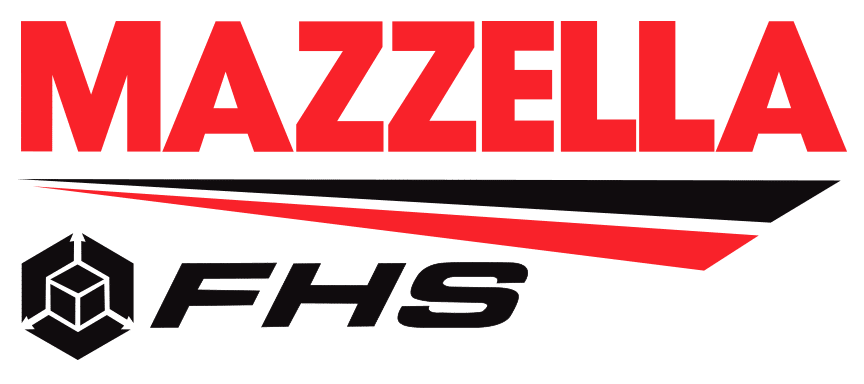 TATA Steel is a leading expert in electroplating for technical challenging applications and markets. With its unique expertise in the production of cold-rolled and electro-plated steel products, TATA Steel Plating serves customers around the globe from multiple sites, including its facility in Warren, OH.
Mazzella FHS was initially brought in for Fall Protection training and TATA Steel put that training to use when they uncovered a fall hazard after upgrading the terminal equipment on one of their plating lines.
"If you think about when you put platforms up, you provide good fall protection on the outside of the platforms," said TATA Steel's Environmental Safety and Utilities Manager, Mark Grabigel. "But, at the time any work was going to be done on the interior, we did not have the proper fall protection that would protect the worker if an opening would open up in the center of that platform. That's when we brought Mazzella in."
With the Travsafe lifeline system designed by Tractel, Mark and his team were able to control and eliminate a 40-50′ fall hazard for employees who were on the platform after a roller changeout. The Travsafe system is able to work at a 90° angle and was designed to continue all the way around the iron that they had surrounding the rollers.
"Look, we need to come up with a solution for fall protection whenever that platform is opened up so that nobody could fall down through there."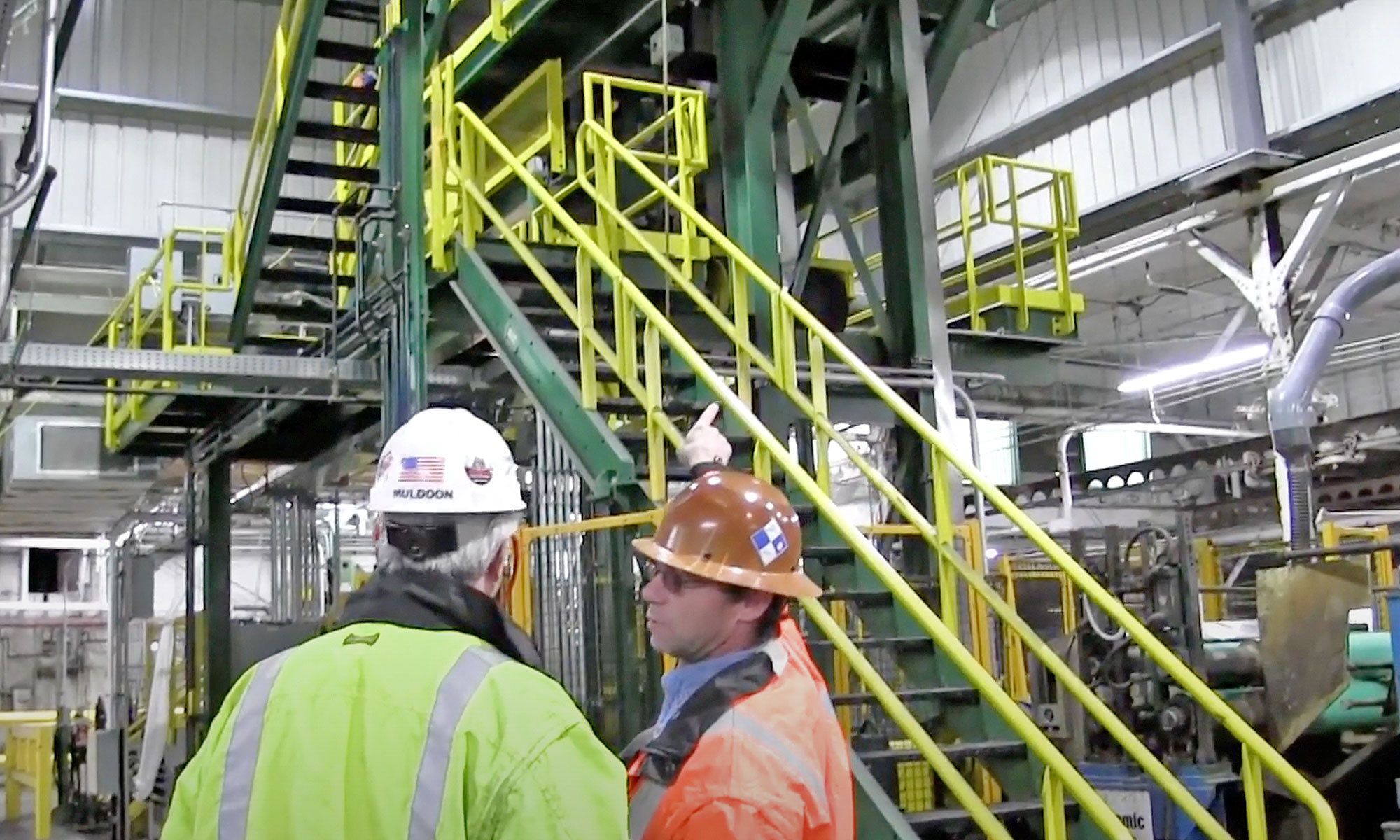 What Other Fall Hazards Did Mazzella FHS Help to Control or Eliminate?
Grabigel realized that his workers were working inefficiently when it came to working on top of boilers in the facility.
"Guys working up on boilers were having to move different platforms into position. It was very labor-intensive to set up so they could do the work up there," said Grabigel.
"Now, the lifeline system that's up there is more of a permanent set-up that the guys can very easily go up there and do the work by tying off, have that fall protection, which is required to work on top of the boilers."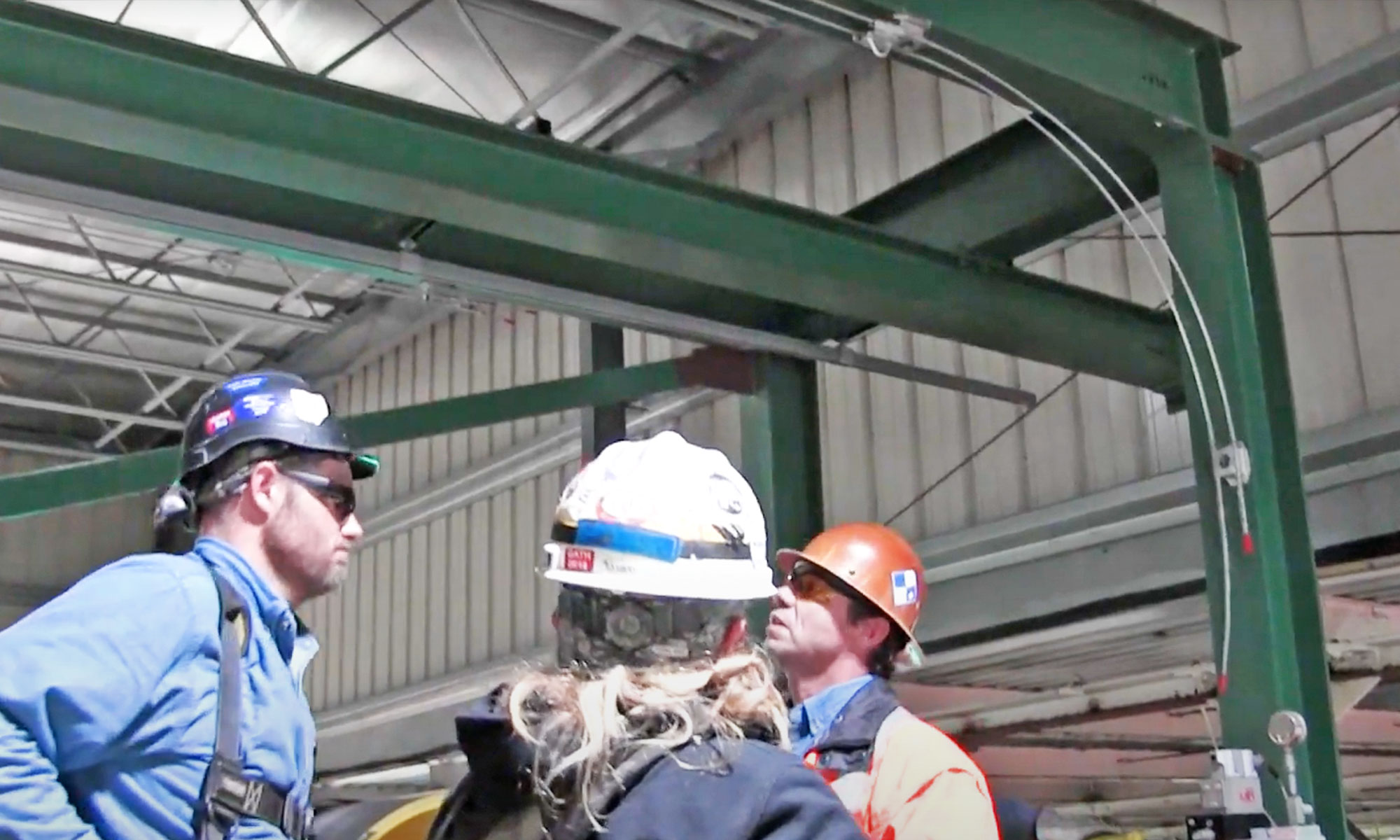 How Did Mazzella FHS Help With a "Homemade" Lifeline System?
In another area of the facility, workers were using a "homemade" lifeline system.
"When I presented that to Mazzella to have that certified, they said, 'Well, what're your specs for that lifeline that you guys installed?'" said Gabrigel.
"It wasn't really made to any specification. We needed a lifeline, so we put one up," explained Gabrigel.
Mazzella reviewed the existing system and proposed a plan for a better system that could be certified, be stamped with an approval from a Professional Engineer (P.E.) and would have exact specifications that could be used for future certifications and inspections.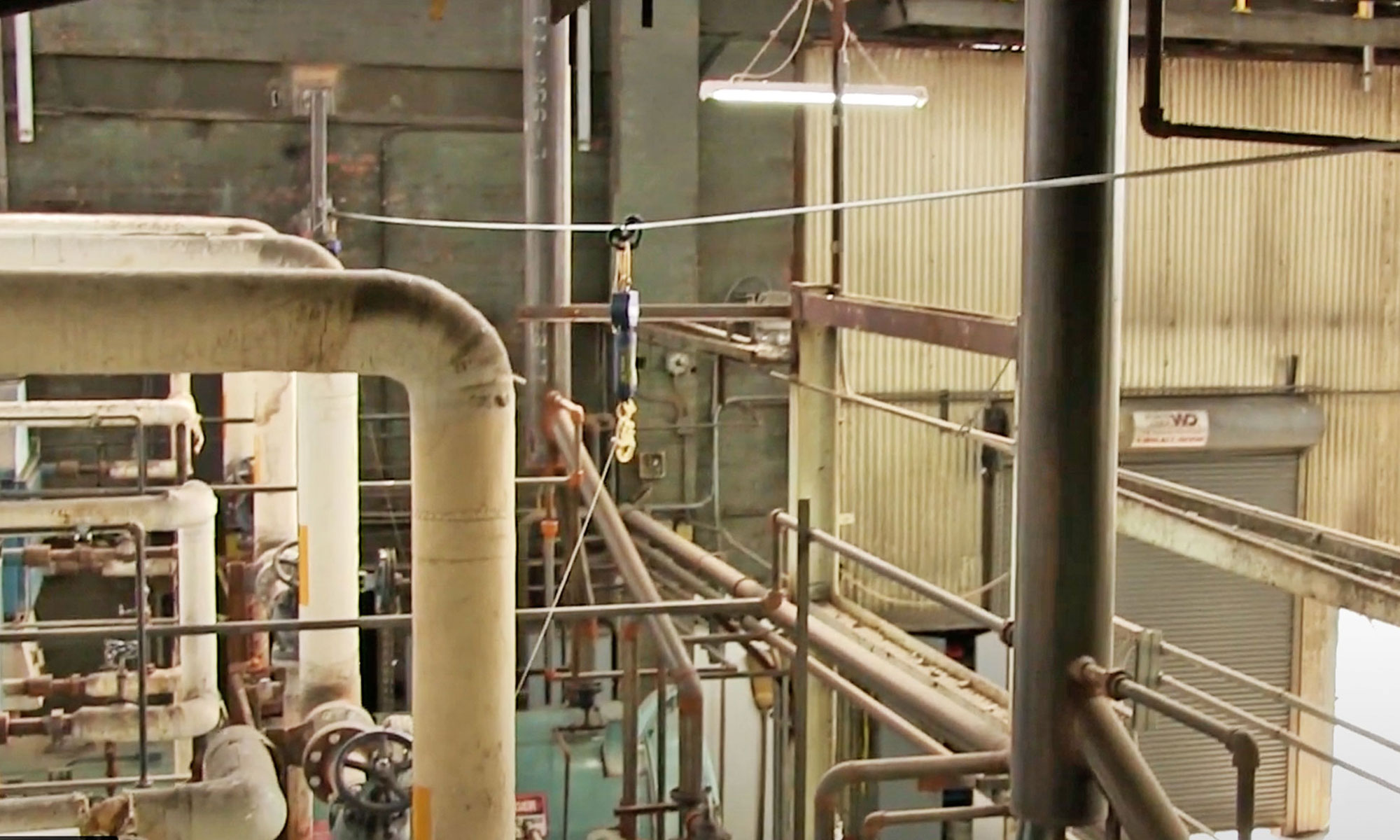 Building a Relationship With Mazzella FHS
Gabrigel understands how complicated it can be to stay up-to-date on fall protection standards and requirements. He wanted a partner that could help him navigate the ever-evolving landscape when it comes to OSHA and fall protection enforcement. Mark knows that while Mazzella wasn't the lowest-cost provider, all of the solutions they were going to provide would be compliant with OSHA fall protection regulations.
"It's very difficult in this day and age, working with OSHA and how the requirements always change, and that's why it's good to partner with somebody that knows the regulations and knows how they're changing. So when you start to look for different safety equipment, you've got to partner up with somebody like Mazzella that knows the regulations."
---
How Can Mazzella FHS Help You Become OSHA Compliant?
Mazzella FHS has custom-configured several types of fall protection systems for businesses across the country that have diverse needs based on their working conditions.
By contacting Mazzella FHS, you'll learn about the different systems we've installed, the unique solutions developed to fit our customers' needs, and how we can not only keep you in OSHA compliance, but also, help increase your company's productivity.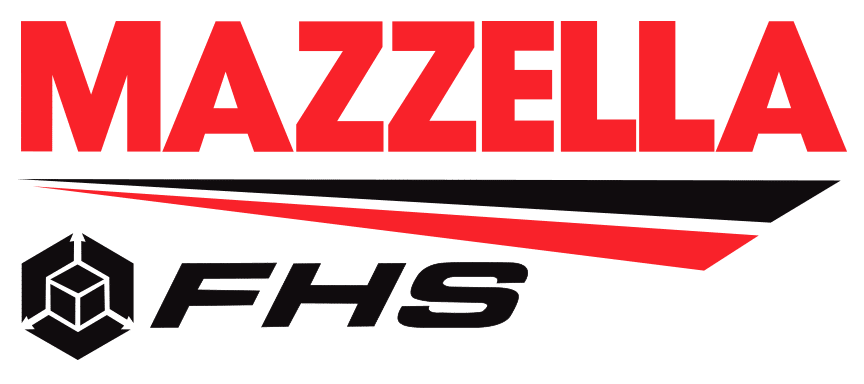 Contact A Specialist!