CLEVELAND, OH – Wire rope inspection is a vital part of the maintenance process for any company using mobile crane equipment because the safety of your workers and secure delivery of lifted loads is of utmost importance.
Knowing this, Mazzella developed its own portable High-Performance Crane Rope Inspection Tool Kit for mobile cranes.
These kits contain the tools your inspectors will need to complete a full and accurate inspection in accordance with ASME B30.30 specifications. Each Inspection Tool Kit includes:
Special wide-jaw calipers
A pick set
Metric steel rulers
Metric tape measure
Roll of painter's tape
Wire brush
Permanent marker
"The reason we decided to make our own inspection kit is because there really wasn't anything like this on the market," said Tyler Henley, a Mazzella crane ropes specialist. "We had a lot of customers that requested inspection kits like the kits our inspectors use in the field.
"Some of our certified wire rope inspectors that go on location to survey cranes and measure wire rope in the field have tools similar to this, but we never really had a dedicated kit that we could sell to customers or supply to our internal inspectors. This is very specific to mobile cranes and wire rope. Everything in the kit has a purpose, and is made for a particular reason."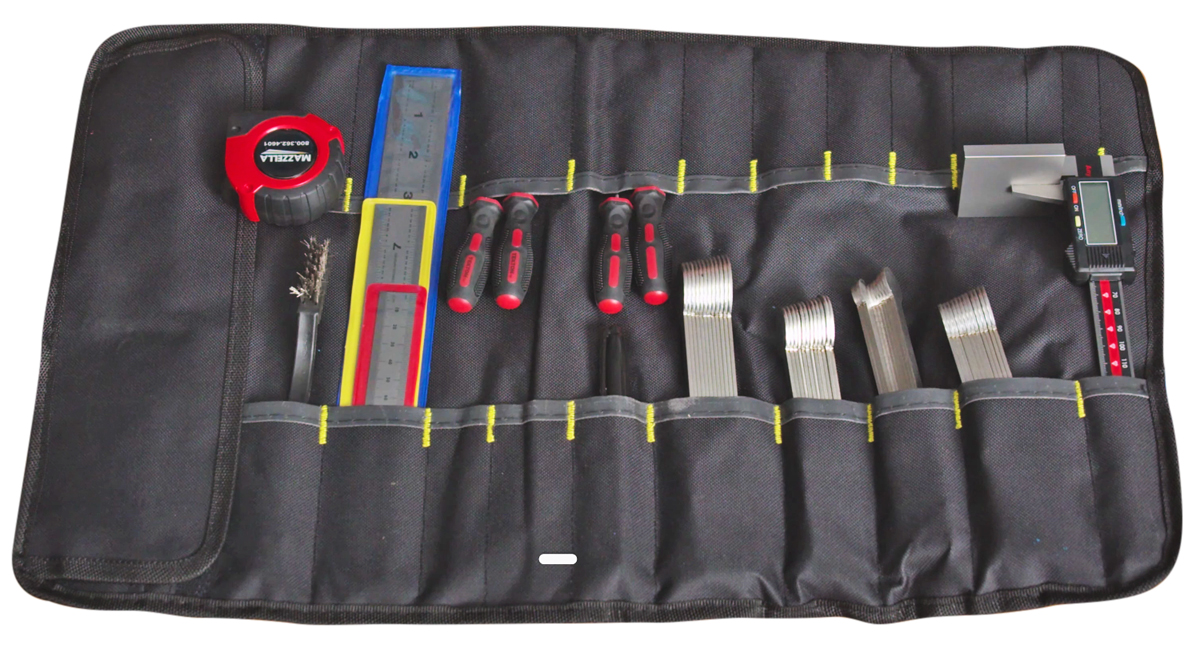 The four sets of custom-made sheave gauges measure between 16mm and 32.5mm, and are machined to specific tolerances to ensure accuracy. The special wide-jaw calipers help ensure proper measurement of wire rope's diameter in the field.
The pick set is designed for inspecting between the wire rope strands and checking for tightness, while the metric steel rulers are used to measure waviness and kinks.
The painter's tape and permanent marker are used to write down the correct measurements when measuring the sheaves.
"Several of the items in here were custom manufactured," Henley said. "We took the design, and had them machined to specific tolerances so we could ensure accuracy.
"This kit gives a qualified person the ability to go out and do a wire rope and sheave inspection in the field."
The Inspection Tool Kit was designed to help you stay in compliance with the ASME standards.
To learn more about this new product, visit mazzellacompanies.com/inspection-tool-kit.
---
---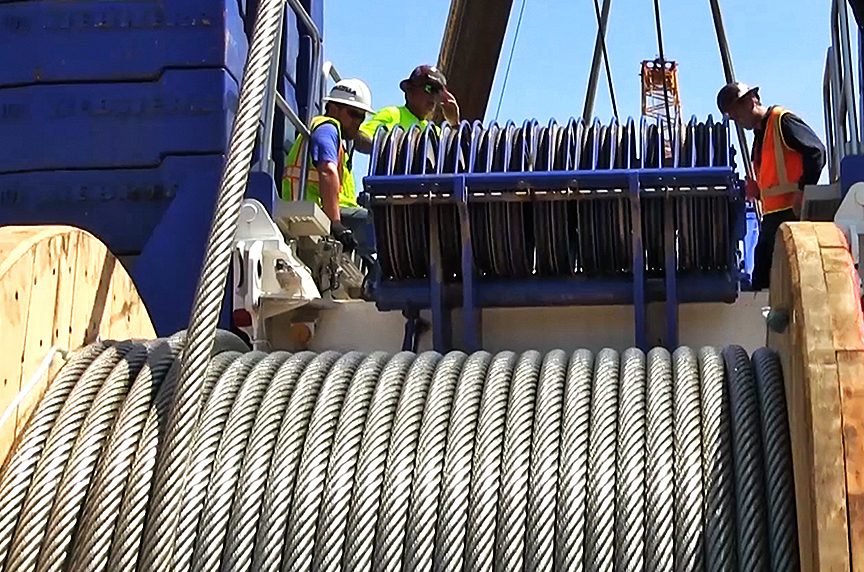 Crane Ropes
Mazzella stocks a large inventory of high performance wire ropes available for immediate delivery.
We stock our various high performance ropes at our many locations in sizes from 1/4" to 3" diameter and 9 mm to 52 mm diameter.
We stock both domestic and non-domestic products ready for same or next day shipment from one of our many service centers.