In 1954, Jim Mazzella, Sr. founded Mazzella Wire Rope & Sling Company (today known as Mazzella Companies). The company first operated out of a small 2,500 square foot warehouse on West 118th Street in Cleveland, Ohio.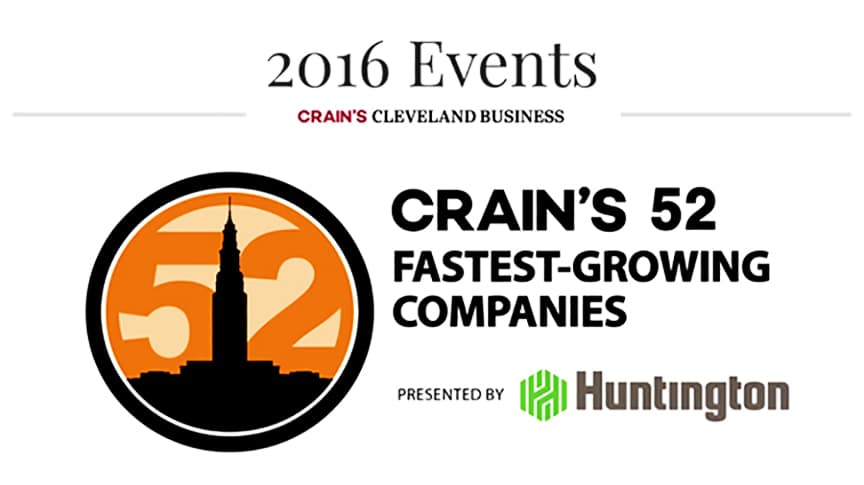 Today, after several moves and acquisitions over the years, Mazzella Companies is headquartered in a 100,000+ square foot facility located by Cleveland Hopkins International Airport.
Crain's Cleveland Business presents an award to the 52 fastest-growing companies in Northeast Ohio with an entrepreneurial spirit, innovative business tactics, and skyrocketing revenue growth.
These companies have been selected based on a combination of revenue growth and total revenue. The full rankings will be published in the November 14 issue of Crain's and the top 10 companies will be announced at the awards reception on November 9, 2016.
Why 52? Heralded as the city's most iconic structure since its construction in the 1920s, Cleveland's historic Terminal Tower is 52 stories tall. Crain's 52 tells the stories of NEO's future skyscrapers of business—the 52 fastest-growing companies in the region.