Thanks to Mark Erny (VP of Strategic Business Development), Jim Humphries (Operations Manager—Service Division), Kevin Gallagher (Cleveland Branch Manager—Service Division) and Dan Sherwood (Project Engineer) for coordinating and completing the project!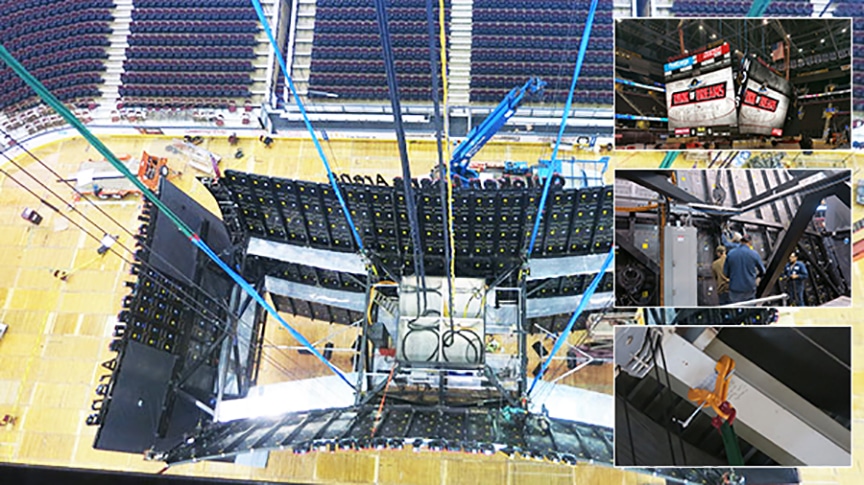 Also, a special thanks to the following for a job well done: Ken Turner, Nick Buckles, Dennis Lance, Justin Boetticher, Josh Townsend, Jim Schwanz, Michael Finley, Pancho Ruiz Serna, Gerald Cardo, Jayson Perez and Chris Kolousek.
The scoreboard made its debut at Rocket Mortgage FieldHouse on October 30, 2014. It weighs approximately 71,000 lbs. and cost $9,357,611. The four-sided, center-hung scoreboard has four enormous HD video screens that are tilted and uniquely curved. The two sideline screens measure 31.50′ high by 56.69′ wide and feature greater-than-HD video.
The two high-resolution baseline screens measure 29.92′ high by 33.07′ wide. Fans find themselves sitting in front of 5,550 total square feet of LED technology—the largest HD scoreboard in any arena in the country!