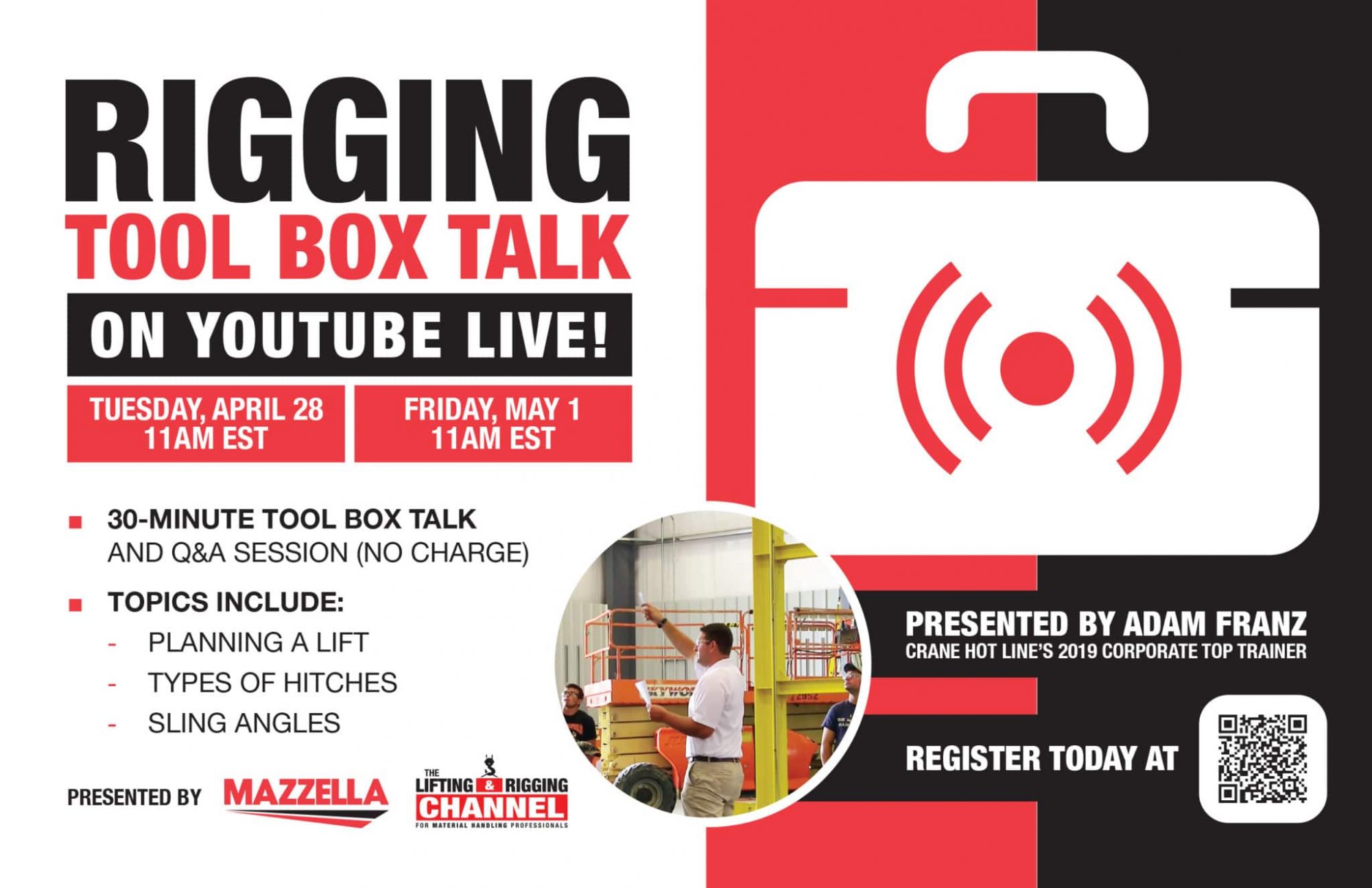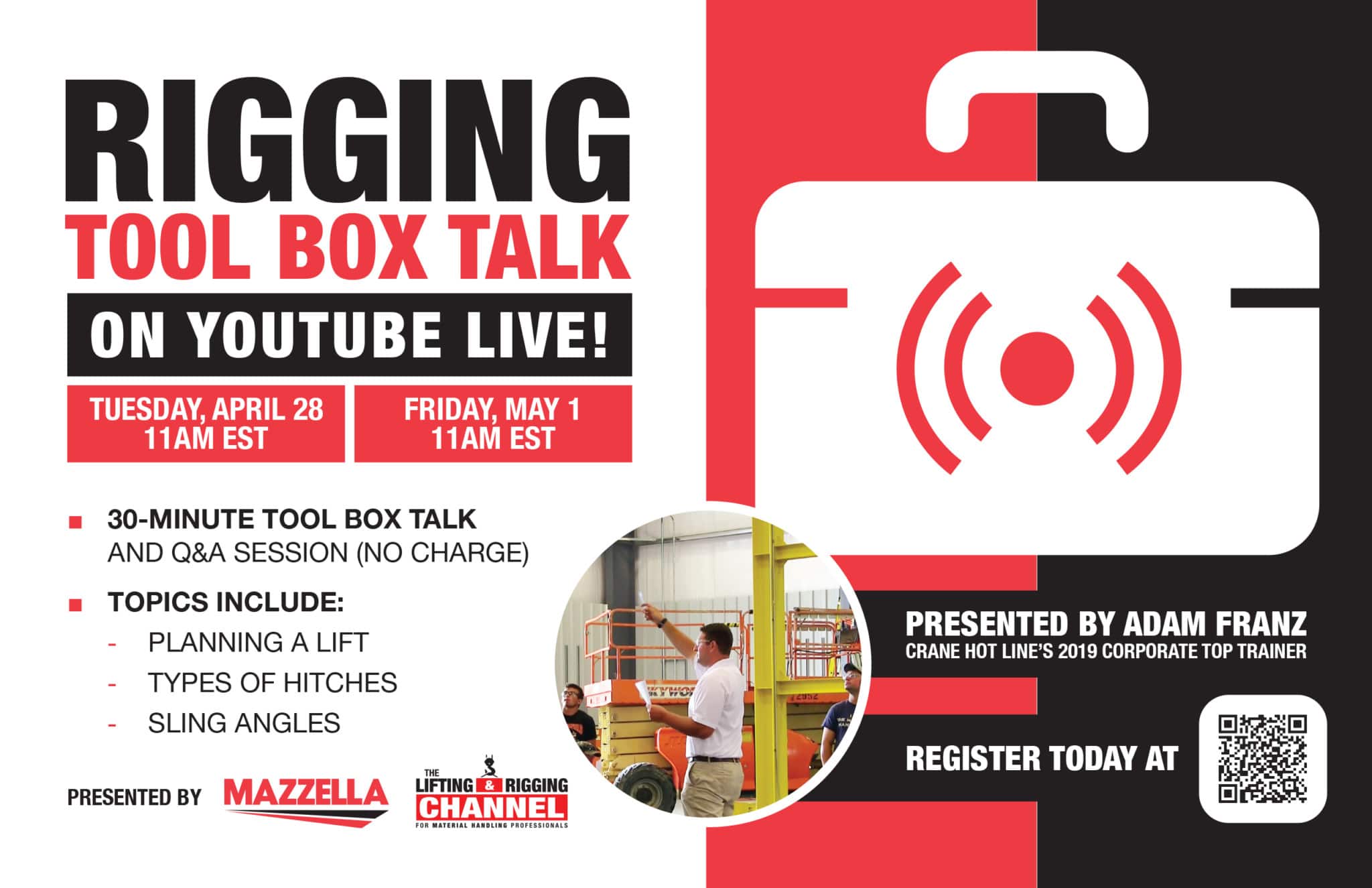 On Tuesday, April 28th and Friday, May 1st, Mazzella will offer a 30-minute live rigging tool box talk for anyone interested in learning more about the basic principles and best practices of lifting and rigging. The no-charge event will be streamed live on The Lifting & Rigging Channel on YouTube.

Adam Franz, winner of Crane Hot Line's 2019 Corporate Top Trainer award, will be presenting the tool box talk. Afterwards, there will be an opportunity for a Q&A session with Adam. Both sessions will cover the following topics:

Planning a lift
Types of sling hitches
Sling angles
Basic inspection criteria
Event Details
Adam will be live and presenting the same information on two different days, so pick the session that works best for your schedule!

Tuesday, April 28th at 11AM EST, or
Friday, May 1st at 11AM EST
Click here to register and receive email reminders for either session.