How much does a wire rope sling cost? How much does a shackle or a web sling cost? These are legitimate questions that we hear every day from prospective customers looking to purchase rigging products for their next lifting project.
Similar to other consumer goods like cars, electronics, and appliances, there are several factors that can raise or lower the price of rigging equipment. Our intention in this article isn't to beat around the bush, but instead we want to provide you with some practical guidelines, as well as influential factors that can affect the cost of lifting and rigging products, including:
Where do you buy your rigging gear?
What rigging gear are you buying?
How much rigging gear are you buying?
What is your timeline for delivery?
Where Do You Buy Your Rigging Gear?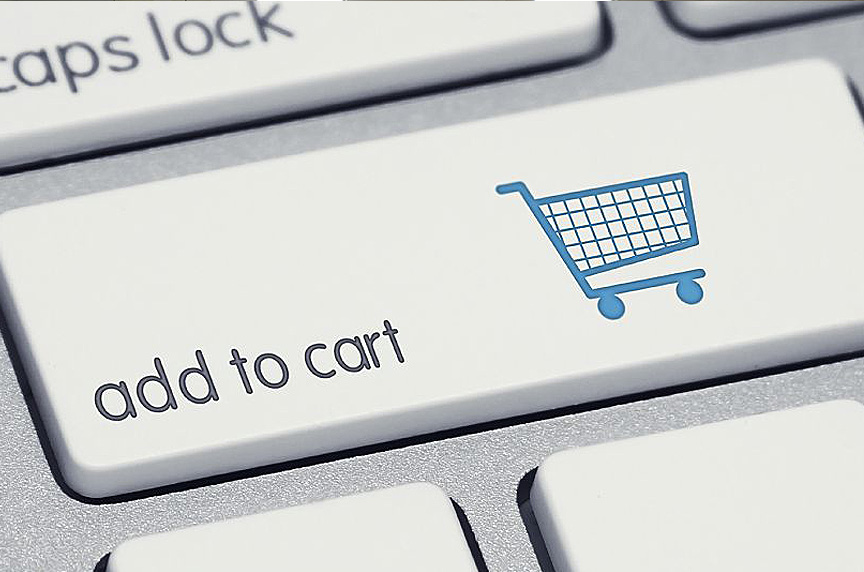 Like most products and services, rigging gear can be purchased from a traditional brick and mortar location, or can be purchased online through a specialty supplier or catalog and supply house with an e-commerce site. If you've done some research and looked at different online suppliers, you'll notice that there can be a huge disparity in pricing between the same types of rigging products for sale online and in a physical rigging shop.
For instance, a common Eye and Eye 2" Wide, Two-Ply Web Sling (EE2-802 X 10') had the following prices listed on three different e-commerce websites: $24.00, $32.00, and $42.00. That same web sling was being sold for $26.00 at a brick and mortar rigging shop.
Let's take a look at the different factors that can affect the price of rigging gear in traditional and online sources:
Buying from a Rigging Shop
Rigging shops have long been the stalwarts of the lifting and rigging industries. Rigging shops typically have a showroom or storefront with a wide selection of sling hooks, shackles, chain, synthetic slings and wire rope. They also traditionally buy the raw materials for wire rope, webbing, steel and chain and have a shop where they can make the lifting and rigging products themselves.
The variety of rigging equipment and expertise that the rigging shops offer is unparalleled as you can speak directly with a knowledgeable salesperson to get a product recommendation. They also offer added convenience—if they have the part(s) that you're looking for in stock, you can stop in that same day and walk out the door with what you need. This also eliminates the added expense of paying for freight to ship rigging equipment that can be large and heavy.
But do they have the best prices? Sometimes they do, but most of the time they fall somewhere in the middle of the price spectrum. The same web slings we mentioned earlier had prices ranging from $24.00 to $42.00 from three e-commerce retailers. A rigging shop might fall somewhere in the middle around $26.00 for that same web sling.
Many rigging shops pride themselves on carrying product in bulk and in a full range of sizes and configurations. While this is convenient for the customer, it also increases the shop's inventory carrying costs, which get passed on to the end-user as a premium item price increase.
If you're looking for the added benefit and expertise of speaking with a knowledgeable salesperson, want to browse an extensive inventory, and may have an immediate need for a piece of rigging hardware, chain sling, roundsling, or wire rope, then a rigging shop might be your best bet.
Buying Rigging from an E-commerce Site
More and more, it's becoming commonplace to order rigging gear from online retailers. For those that don't need product variety, or value in-store sales expertise, many rigging shops and industrial suppliers are offering their products for sale through their websites, as well.
A common 1/2" X 10', 6 X 25 Wire Center, Wire Rope Sling comes in at $29.00, $43.00, and $67.00 from three different online retailers. So, why is there such a wide pricing range for what appears to be the same product?
When doing some rigging cost comparisons, you may notice that the lowest prices seem to come from the websites that only sell lifting and rigging equipment. However, these lifting and rigging websites tend to focus on the common "bread and butter" lifting and rigging equipment and may not have a large inventory of rigging products to select from. They may also make up for their low prices by bumping up the cost of their shipping and handling fees.
Online suppliers with the more expensive wire rope and web slings tend to be larger catalog and supply houses that offer an impressive array of all types of industrial products, including rigging gear. They also offer the convenience of selling items like gloves, eye protection, spray paint, etc.—an added convenience factor that allows you to buy everything that you need from one source.
Catalog supply houses may also offer prepaid freight, or have cheaper shipping rates since they move so much product in and out the door that they receive volume freight discounts that they can then pass on to the customer.
What Rigging Gear Are You Buying?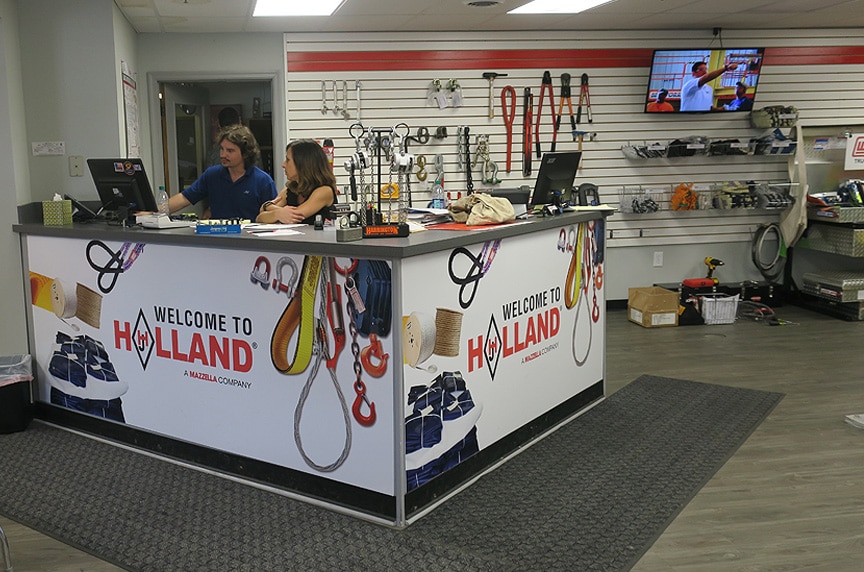 Basic lifting and rigging gear has many options and price ranges as we noted above. When you get into non-standard sizes and lengths, your choices of where to buy are reduced due to the special nature of these products, and this leads to an increase in price, as well.
Standard Sizes vs. Engineered and Custom Products
Size is always a factor when it comes to the cost of lifting and rigging products. For example, a 1-ton screw pin anchor shackle can be found for around $9.00 per piece, a 9.5-ton shackle sells for around $80.00 a piece, and a 25-ton shackle can run close to $300.00 per piece. Simply put, the more steel and more material required to produce the product, the more it's going to cost you.
This is also true for lengths of wire rope and chain. Larger diameter wire rope, and larger and longer lengths of chain and wire rope, often fall out of the "standard" product range of suppliers other than rigging shops. If a shop has to special order a piece due to a non-standard size or length, that extra time and effort to acquire the piece will get passed on to the customers as a price markup.
The complexity of the rigging products you buy also has an effect on your cost. A simple 1-ton 4' lifting beam can be mass-produced by a supplier and can be bought in a range anywhere from $600.00 to $800.00. A beam that has to be specially-engineered due to non-standard lifting points, bail heights, load engagement requirements, etc., can easily double the price of a standard beam. The engineering of specialty items requires additional labor, and smaller raw material batch purchases, which add up to additional costs to make a small production run or fabricate a custom one-off piece.
High-performance and specialty items also cost more. For instance, 3/4″ 6 X 37 with wire center rope would cost around $2.50 per foot. A high-performance cable like a 3/4" Dyform 18 would cost about $4.50 per foot. But in the right application, the Dyform 18 will last much longer to justify the higher initial cost, and may also save labor costs because the customer won't have to perform cable changes as frequently.
Utilizing a Lifting Specialist
If you're at your factory or job site and have a lifting application but don't know how to make a lift or what to use to make the lift…what should you do? What most people do is contact their local rigging shop to speak with a lifting specialist. Hopefully, the shop's specialists can help walk you through the solution over the phone, or they may prefer to come on-site and assess the job and recommend the best lifting solutions for your project.
However, highly-trained lifting specialists are compensated for their time and knowledge applied to a lifting project and therefore will increase the cost of your rigging solution. Unfortunately, you're not going to solve your problem by e-mailing a catalog house or e-commerce rigging website's customer service team. Their businesses are built to move rigging hardware, wire rope slings, chain slings, and synthetic slings out the door in a quick and efficient manner.
They're not necessarily set up to offer support, troubleshoot, or help solve lifting challenges. Utilizing a lifting specialist might cost you more upfront, but will save you time and money in the long run by increasing your lifting efficiencies and providing a solution that will get the job done safely.
Import vs. Domestic Rigging Products
The cost of imported vs. domestic rigging products is a bit more involved and complicated. You have to determine if you are comfortable with an import product based on the country of origin and also make sure that it meets the same quality standards and specifications as its domestic counterpart.
Generally, imported products are cheaper in price, and in many cases, the quality is comparable to products made domestically. For instance, an imported 1/2" x 10' 6 X 25 swaged wire rope sling would cost about $20.00—the same sling made by a company who manufactures their rigging gear in the United States would charge around $30.00.
For companies that import their rigging products, their business is built on offering their customers standard run-of-the-mill rigging products in the most popular sizes and configurations. Their manufacturing locations are built to churn out product in large batches and operate with little to no overhead. By doing so, an import supplier can offer their products at a discounted price. Unfortunately, they can't offer their customers much in terms of variety or customized solutions.
Rigging equipment like engineered below-the-hook devices, custom-sized hardware, and specialty products or high-performance products are much better suited for domestic manufacturers. Companies who make their rigging products in the U.S. tend to have more of an infrastructure in place that is flexible, can make smaller-batch product runs, and can provide customized solutions for their customers. They may not be the cheapest option, but they can offer other value-added services like engineering, R&D, and custom innovations.

---
---
How Much Rigging Gear Are You Buying?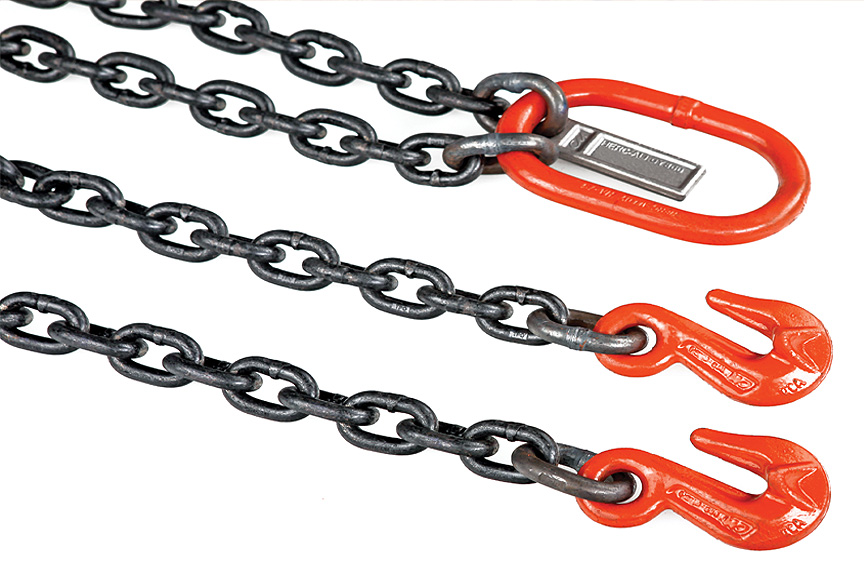 The amount, or the quantity of pieces that you're buying, can also greatly influence how much you pay for lifting and rigging equipment. If you buy from the right source, you may save more per item, or per foot, the more that you buy.
If you do a little bit of research online, you'll see that some of the companies that sell lifting and rigging equipment offer quantity discounts and some do not. You may see some promotions like "free shipping for orders over $50.00!" If you buy rigging equipment with some regularity, then you know that $50.00 is not a high bar to reach. You may recall from earlier in this article that one 9.5-ton shackle costs around $80 per piece, so you can hit that minimum pretty easily with the purchase of only one part.
E-commerce sites that offer deals like free shipping on lifting or rigging equipment seem to target the smaller end user—mostly contractors or small construction companies that make up a large portion of the rigging buyer's market.
Some other sites utilize a sliding discount based on quantity blocks:
Receive 3% off 10 items or less
5% off for 11 to 20 items
10% off of 21 or more items, and so on…
The discounts may not be significant for single-items, but they can add up if you're looking to purchase rigging equipment in bulk.
The shops that are going to offer the most significant discount to their customers will be the brick-and-mortar rigging shops. They can, and will, offer substantial discounts for a large-quantity order, or for their high-volume customers.
Let's face it, medium to large users of rigging equipment are not going to order their rigging products online—they will overwhelmingly buy from rigging shops because they can utilize their staff's expertise, and also take advantage of rush or same-day delivery—two things that online sellers of rigging equipment and industrial equipment just can't compete with.
What Is Your Timeline for Delivery?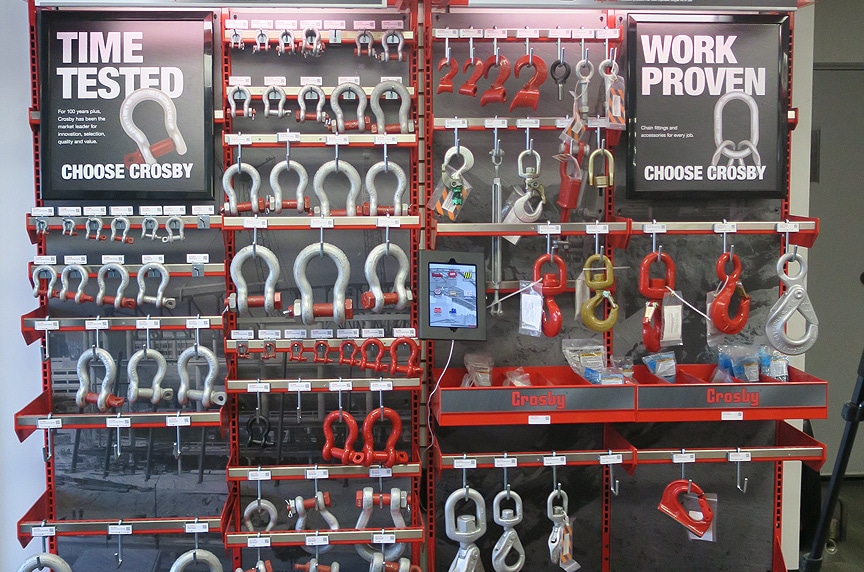 If you've ever worked in a retail or service-based environment, you already know the typical customer response to the question, "when do you need it by?" The answers are often, "yesterday!" or "as soon as you can get it to me….today." No matter what the answer is, the theme in the lifting and rigging industry is usually, "I need it now."
So, now the pressure is on the seller to deliver the product within their customer's time frame, or else risk losing the business. One thing that many people don't understand is that it costs a company more money to structure itself to handle rush orders, same or next-day deliveries, and emergency repair or replacement for rigging equipment. Some of these added expenses include:
Maintaining a large and diverse inventory to ensure product is in stock and available for fulfillment
Larger internal warehousing staff to handle rush orders
Extended hours for sales or customer support staff to handle early morning or after-hour requests
On-staff drivers or agreements with courier companies for same-day or emergency deliveries
These extra expenses to the seller may present themselves in the form of an additional fee for rush delivery and fulfillment on your order, or you may see it as a higher cost in freight. And you know what? You may be okay paying a few extra dollars for a sling from a local rigging shop if you know that they're equipped to deliver an emergency replacement if your equipment were to break or fail.
Bottom line, rush orders increase the cost of your rigging products. However, if you have smaller quantities, know what you want and can wait a few days to receive your equipment, then the online rigging stores and catalog and supply houses are still a very viable option for you.
Wrapping it Up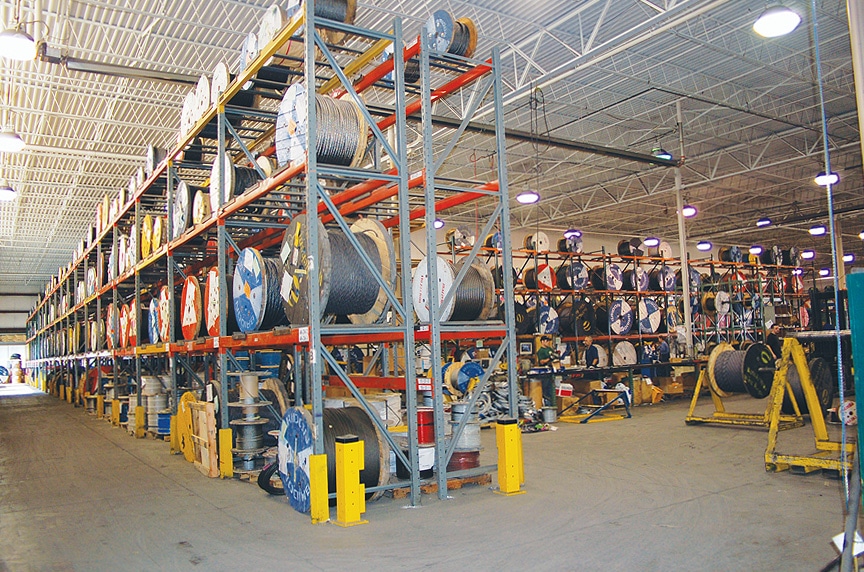 The least expensive option isn't always the smartest buy. Research, due diligence, and working with industry experts will lead you to the best product for your application and ultimately, the best bang for your buck in the long run.
Benjamin Franklin once said, "An investment in knowledge pays the best interest." Where you buy, what you buy, how much you buy, and how quickly you need it, all have a major determination on the price that you'll pay for lifting and rigging gear. The time that you spend determining how these factors can get you the most value for your rigging dollar will be well spent.
At Mazzella, we provide ideal lifting solutions—offering all styles of lifting slings, rigging hardware, wire rope, overhead cranes and hoists, and engineered lifting devices. We also have locations all across the United States—fully stocked with different sizes and configurations of rigging products for your next project.
We'd appreciate the opportunity to help you make the best investment decisions for your lifting and rigging product needs. If you'd like a quote for your next lifting project, please contact a Lifting Specialist today.

---
---
Copyright 2017. Mazzella Companies.