"Why is it that when I call Mazzella wire ropes specialists about buying replacements for my crane, the process is so comprehensive?"
Buying new crane ropes can be an involved process, but there are reasons why working with a company like Mazzella is detailed and thorough.
While it may be time-consuming initially, making sure the correct ropes are ordered does the following:
Prioritizes safety for your workers
Minimizes downtime on a jobsite
Maximizes the lifespan of the crane
Avoids costly and time-consuming process of getting correct rope onsite and respooling your crane
What Is the Buying Process Like?
---
Sometimes, it can seem like the buying process is overly complicated, and Mazzella does that on purpose to avoid as many issues as possible when the new rope is installed.
The reason for that is so our customers avoid putting the wrong types of ropes on cranes and unnecessarily increasing the risk of injuries to workers or damage to loads being lifted. The processes that we go through are to make sure we prevent that added risk and put the correct rope on the correct machine, per Original Equipment Manufacturer (OEM) specifications.
When making the initial contact with Mazzella, be prepared to answer the following questions:
Is your crane down?
Is this a routine replacement or is this an emergency?
What type of crane is the rope going on?
What model crane is the rope going on?
What diameter and length is the replacement rope?
Is there an end fitting?
Which winch is it that's being replacing?
Mazzella wire ropes specialists ask these questions to understand your circumstances and what your needs are. With this information, Mazzella will be better prepared to get the correct rope to match your company's needs.
How to Get Precise Diameter of Crane Rope?
---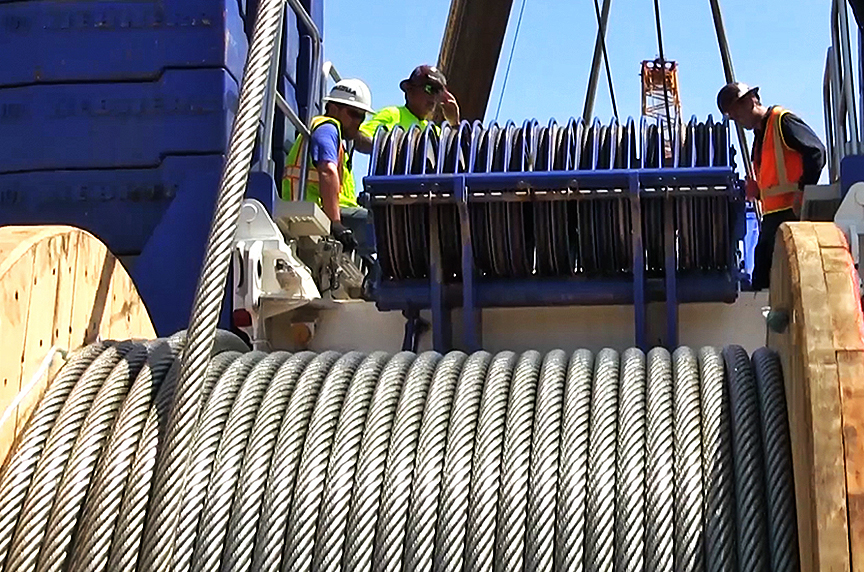 Most of the time, the customer should have access to an operations manual in their crane that will show what rope diameter and length is specified for that machine and that configuration. The customer may have to measure or come up with his own calculations on length.
The crane manufacturer is going to make a specific drum for that specific type of wire rope.
The rope has to be specific to the lagging of the drum for that machine, which is why there are multiple variations for each size of wire rope because each kind is specific to the type of crane, and it shouldn't be substituted. Mazzella will only install the rope that is the correct brand and tolerance on a particular crane.
Why Is it Important to Order the Correct Crane Ropes?
---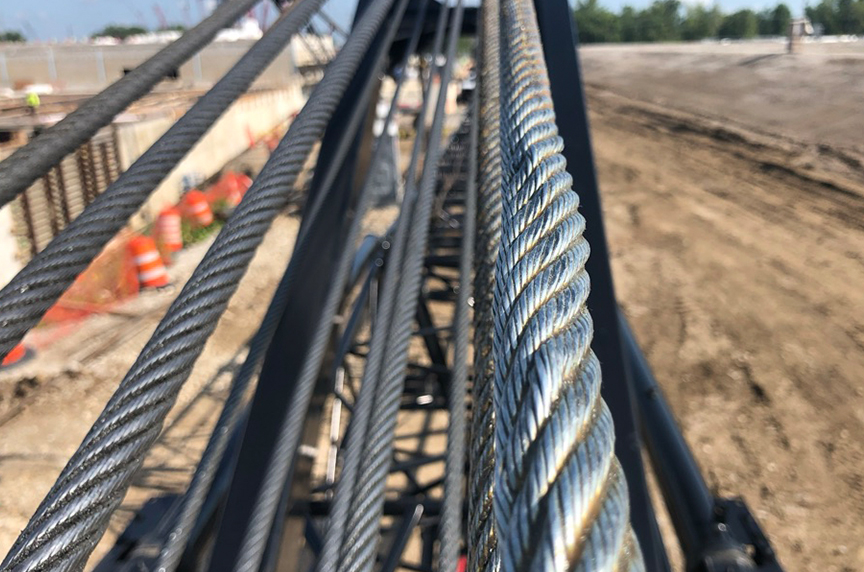 The wrong rope could cause damage to the equipment, and at worst, boom failure.
On the less severe side, you're just going to have bad performance, or it might not work at all. You could have twist and/or spooling issues. That could lead to the crane failing altogether, which creates downtime as you wait for the correct wire rope to be ordered/delivered, and then, installed.
Many people who own cranes are working for somebody else when they're doing jobs, so if the rope doesn't work, they're paying for work that is not getting done, and then, falling behind schedule.
On the more severe side, you could total your crane and/or irreparably damage the load being lifted if you use the wrong wire rope.
In the worst-case scenario, using the incorrect rope could result in severe injury and/or the loss of life.
---
---
Common Problems Seen When Replacing Crane Ropes
---
Sometimes, customers assume that there's a one-size-fits-all replacement, that if it's a non-rotating rope, it should work on every application. There's a lot of misinformation on what will work and what won't work.
With our experience and access to all brands of wire rope, Mazzella guarantees we can get you the right rope for your cranes. If Mazzella isn't comfortable with the project, we won't supply the wire rope.
What Can Be Done If I Order the Wrong Rope?
---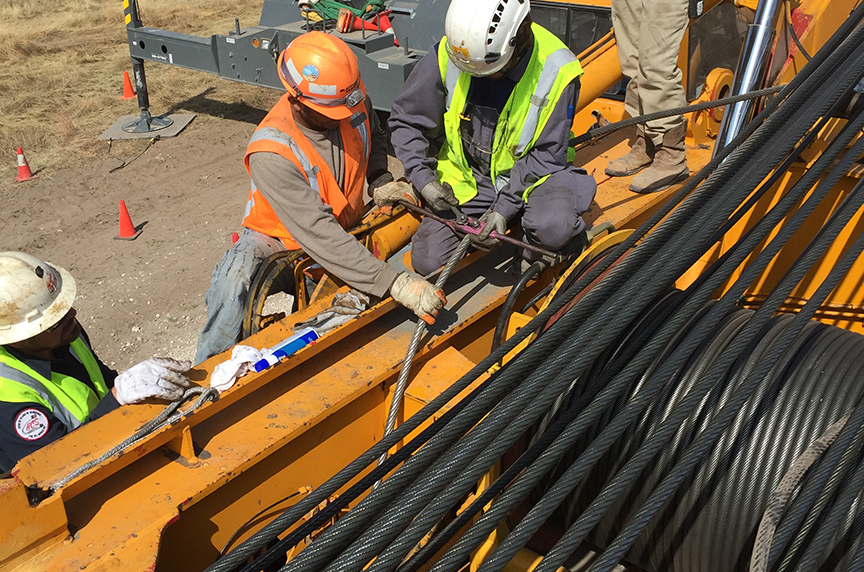 If the wrong wire rope is ordered and delivered, it could be hours or days before the correct rope is on location. Especially with a lot of the larger cranes, manufacturers are shipping model-specific ropes all over the country, and depending on location and money, that could add time to the replacement process and cause delays on your worksite.
With our large inventory of rope and commitment to 24-hour service, Mazzella can have a new spool of wire on a truck and out for delivery to you in a matter of hours.
Properly Preparing for New Crane Ropes
---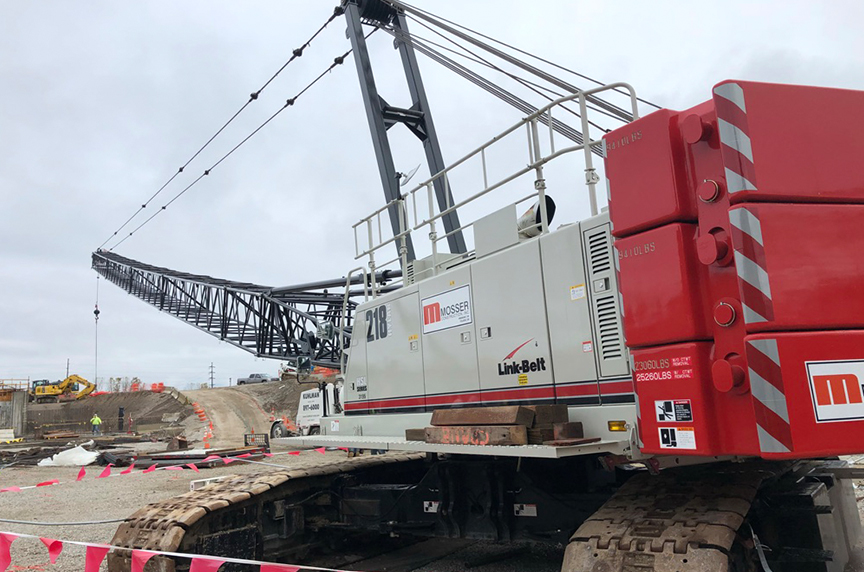 Say you and your company avoid the pitfalls of ordering the wrong crane rope and have a new spool of wire rope on its way. Once the order process is done, what can your company do to prepare for delivery and installation?
As much as Mazzella can be prepared on our end, the customer needs to be ready for installation so the process can go as smoothly and safely as possible.
You have to make sure the technicians have the requisite space to perform their duties. The easier it is for the installers to get on-site, get to work and finish their responsibilities, the faster your company can get back up and running.
It is a good idea to:
Give management the proper notice of when the installer will be on-site
Have the necessary technicians on-site to help the installer with the rope replacement
Make sure the installer/technicians have a clear working space
There's a lot of downtime and sitting around waiting associated with making a mistake in the preparation process, so the more prepared you can be for the install, the better. You don't want a situation where your crane is inactive because of an oversight or completely avoidable situation.
Also, Mazzella recommends you measure your sheaves with a sheave gauge. A sheave gauge will help you measure the wear of the root, the amount of wear on the groove wall and the diameter of the wire rope.
What Is the Install Process Like?
---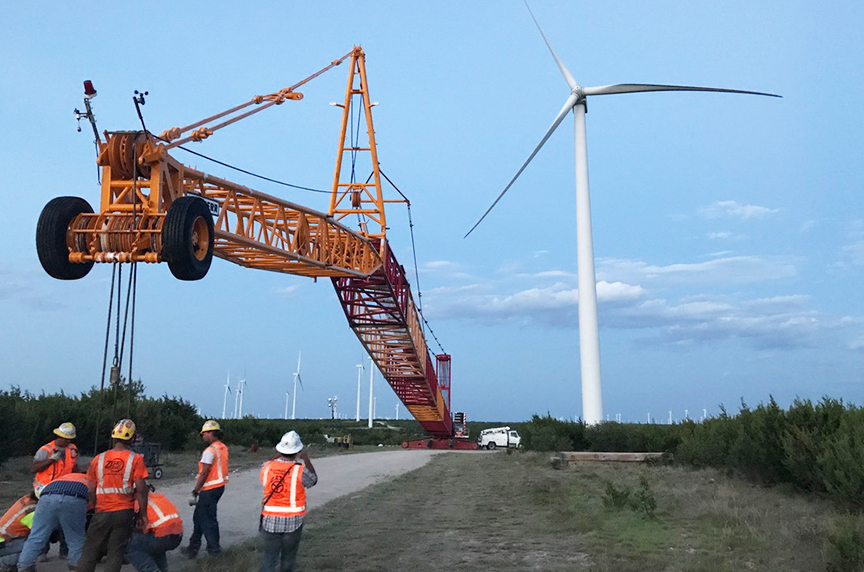 Okay, so after you order the correct rope and have the requisite space and approval for installation, how long will it take to remove and replace the old rope when the technician, assistants, and supplies arrive on-site?
For some small cranes, the timeframe could be as little as 45 minutes, but for larger cranes, removing the old rope and installing the new one could be a several-hour process.
The installation process is very specific to:
The application
The location
What's being installed
What winch it's being installed on
There's a lot of factors that go into a successful crane ropes installation. The most important thing is the quicker your supplier responds to your order and gets a rope on location, the quicker that rope gets installed properly, which saves you time and money.
Downtime is the key, and it could cost companies tens of thousands of dollars per day if their crane(s) are inoperable.
Testing After Installation
---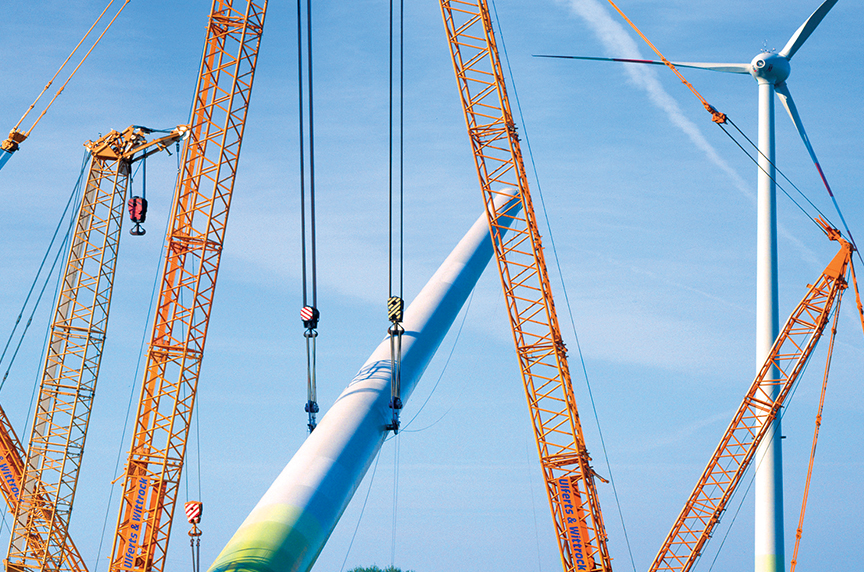 Once a new crane rope is installed, a break-in period or tension period is recommended to make sure everything is performing correctly, and help you avoid shock-loading the newly installed wire rope.
The break-in period is recommended because installation and spooling equipment are not going to put adequate tension on the rope. A break-in period consists of putting a low percentage of the working load limit weight on the rope for several lift cycles, and running the blocks up to the boom length (working height) and back down.
For the most specific guidelines on the breaking-in process for your new wire rope, refer to the manufacturer's recommendations.
If a brand-new wire rope on a crane is not broken in properly before lifting a large load, it potentially could damage the rope and render useless the equipment that was just installed on your machine.
Trusting the Process, Trusting Your Supplier
---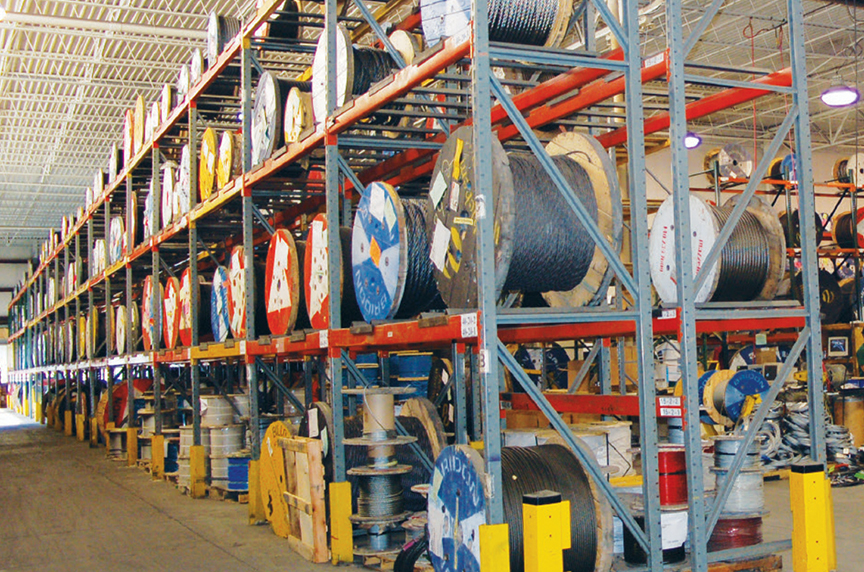 When Mazzella fulfills a crane ropes order, it is not just about the sale and the bottom line.
While we're in the business of selling crane ropes, we're also in the business of building relationships and trust. We'll always work with and serve you, and are committed to making sure you get the correct products for the right applications.
Crane rope issues don't happen just 9-to-5, Monday through Friday. They happen Friday nights, holidays, weekends, early mornings. They're always on the clock, and it's just about being honest with the customer and letting them know, 'this is the rope you need.'
That honesty and trust is of utmost importance for the safety of your workers and the proper maintenance of your cranes.
Wrapping It Up
---
We hope this article helped you understand more about Mazzella's process for ordering crane ropes, and why it is so comprehensive.
We have one of the largest crane ropes inventories in the United States…ready for immediate delivery! We provide wire rope assemblies, and manufacture bridge cables, crane cables, steel mill cables, and thousands of OEM assemblies:
In sizes from ¼" to 3" diameter and 9mm to 52mm diameter
Domestic and Non-Domestic
In stock and ready for same or next-day shipment from one of our many service centers
Also, we can manufacture assemblies with standard or custom end fittings. Special testing and tolerance requirements are also available.
Again, with our experience and access to all brands of wire rope, Mazzella guarantees we'll get you the correct rope for your cranes.
Call us at 800.362.4601 or click here if you need wire rope products or assemblies.
---
---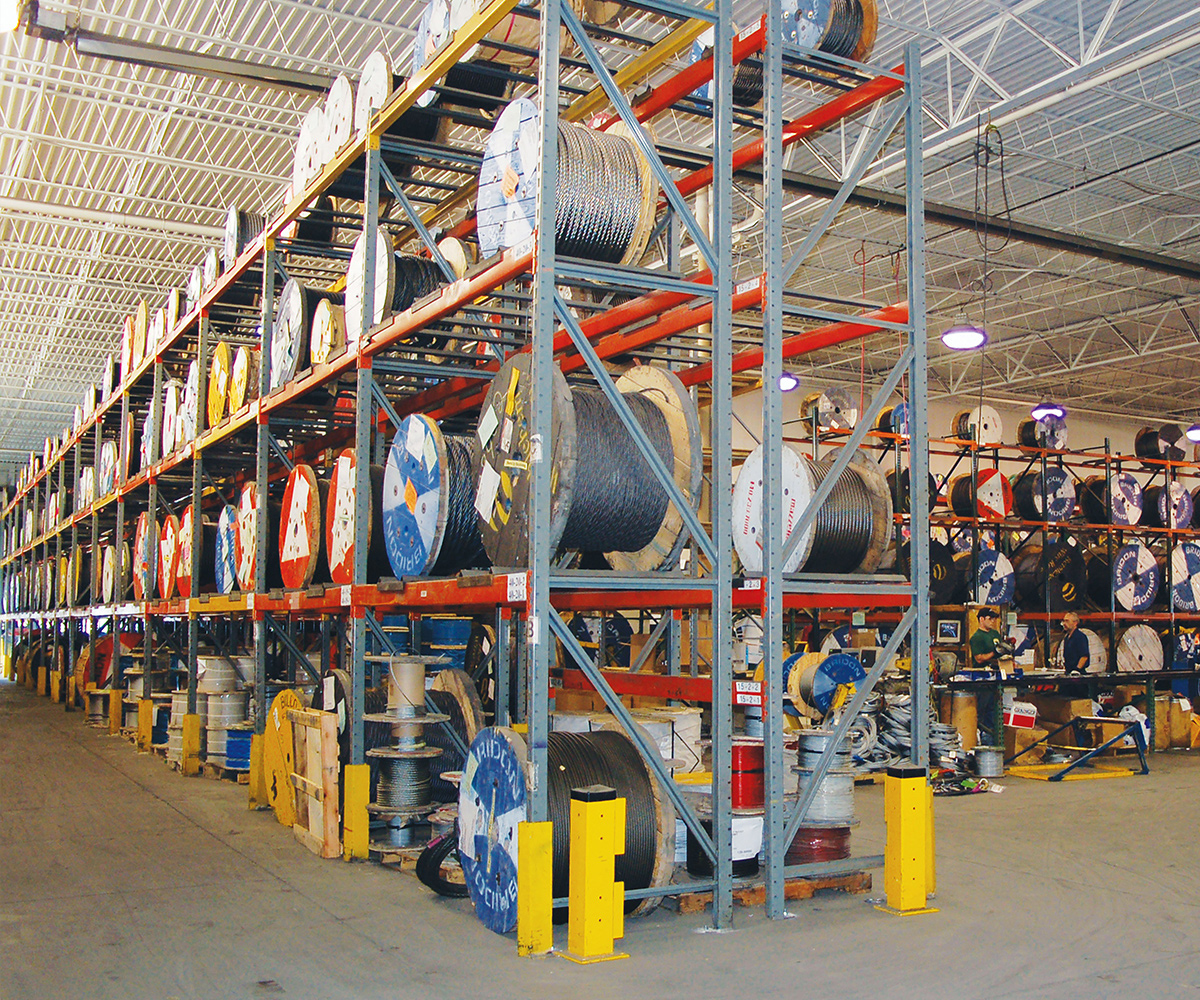 We stock a large inventory of high-performance wire ropes available for immediate delivery. We stock our various high-performance ropes at our many locations in sizes from 1/4" to 3" diameter and 9 mm to 52 mm diameter.
Copyright 2021. Mazzella Companies.