Do you need lifting and rigging training that is flexible and available in the classroom, jobsite, or remote?
---
We provide lifting and rigging training in all types of environments to suit your needs! If you require a specific lifting or rigging training course for OSHA compliance for slings, hoists and/or rigging hardware, Mazzella can assist you in creating a safe and reliable workplace.
All Mazzella trainers have been accredited by our company through training by a third party training company (Industrial Training International, Inc.), Mazzella's internal training program, and are trained on OSHA and ASME standards.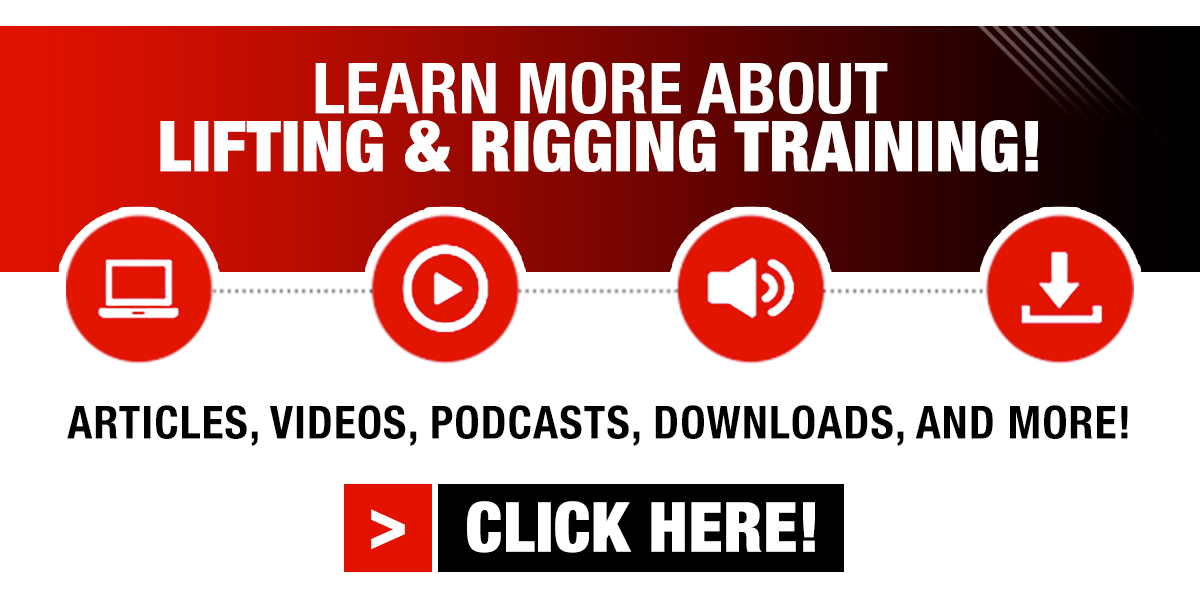 Do You Need Live or Remote Training?
Rigging Training Modules
---
Terms, Risk, Rigging Technique & Rigging Plan
Common Terms used in Rigging like Working Load Limit (WLL), Certificate of Test, Ultimate Strength, Design Factor, Center of Gravity
What types of "Risk" will be encountered? Identification (includes examples) & How to Manage Risk
Common Rigging Problems (class participation to identify and evaluate rigging technique based on examples)
Regulations & Standards that govern the Lifting & Rigging industry
Creation of a Basic Rigging Plan
Plan Every Lift
Who is responsible (competent) for the rigging?
Is equipment in acceptable condition?
Is Working Load Limit (WLL) adequate?
Evaluating the load
Sling protection – Types and Techniques
Rigging Technique
Sling Angles and their effect on Working Load Limit
Sling Capacity Charts
Will the load be under control (Center of Gravity – COG)?
Appropriate Hitch & Taglines
Fouling and keeping clear of the load – "The Fall Zone" where not to stand – "45 degree Rule of Thumb"
Suspended Loads and how to unhook safely
Environmental conditions to consider
Hardware: Care, Use & Inspection
Inspection Frequency
Causes for removal of Hardware during inspection
Fittings and Wire Rope Terminations
Class participation on sample inspections
Wire Rope Sling: Care, Use & Inspection
Components of Wire Rope
Causes for Wire Rope Sling removal during inspection
ASME B30.9 Wire Rope Sling removal criteria
Reverse and severe bending of Wire Rope Slings
Securing unused legs of slings
Chain Sling: Care, Use & Inspection
Causes for Chain Sling removal during inspection
Identification tags
Typical abuses of Chain Slings
Web Sling & Roundsling: Care, Use & Inspection
Common types of Synthetic Slings
Web Sling tags
Benefits of duraKlear tag (referencing ASME B30.9)
Causes for Web Sling removal during inspection
Causes for Round Sling removal during inspection
Twin Path Sling & Benefits
Visual examples of out of service Synthetic Slings
Hooks, Shackles, Eyebolts & Hoist Rings
Hooks:
– Types of hoist & swiveling hooks
– Effect of loads on standard eye hook capacity (tip loading)
– Improper loading of hooks
– Fouling of latches
– Included Angle – Hoist Hooks
– Multiple Leg Slings – Hoist Hooks
– Purpose of the Latch & Requirements
Shackles:
– Types of Shackles
– Pin Security of Shackles
– Shackle as a Collector Ring
– Side Loading of Shackles
– Point Loading of Shackles
– Connection of Slings to Shackles
– "Special" Types of Shackles
– Shackle Placement on Hooks
– Shackle Orientation, Alignment & Links
Eyebolts:
– Types of Eyebolts
– Rigging Practice of Eyebolts
– Proper Installation & Loading of Eyebolts
Hoist Rings:
– Types of Hoist Rings
– Rigging Practice of Hoist Rings
– Hoist Ring Inspection
– Alignment and Connection of Hoist Rings
– Discussion of Improper & Proper Use of Hooks & Shackles
Load Control
Consideration of Controlled Loads
Center of Gravity – COG and Load Stability
Selecting Slings & Hitches for Load Control
Discuss Proper & Poor Load Control (Examples)
Custom Made Below-The-Hook Lifting Devices: Safe Design & Use
What is a Below-the-Hook (BTH) Lifting Device (referencing ASME B30.20)
Types of BTH Devices
Examples of "Traditional Devices"
Examples of "Homemade Devices"
Types Lifting Tongs, Spreader Beams & Variations, Pallet Lifters, Coil Handling, Die Handling, Sheet Handling & Special Devices
Components & Definitions of ASME B30.20 & ASME BTH-1 Standards
Inspection of BTH Lifting Devices
Maintenance of BTH Lifting Devices
Training of BTH Device Operator
Overhead Cranes: Safe Lifting Operations
Leading Causes of Accidents
Common Types of Overhead Cranes
Pre-operation Inspection/Daily ASME Inspection
What to do if crane fails pre-operation or daily inspection?
Vertical Lifts and Side Pulling
Lifting & Moving of a Load
When Crane is Not in Use?
The "Don'ts" of Overhead Crane Operation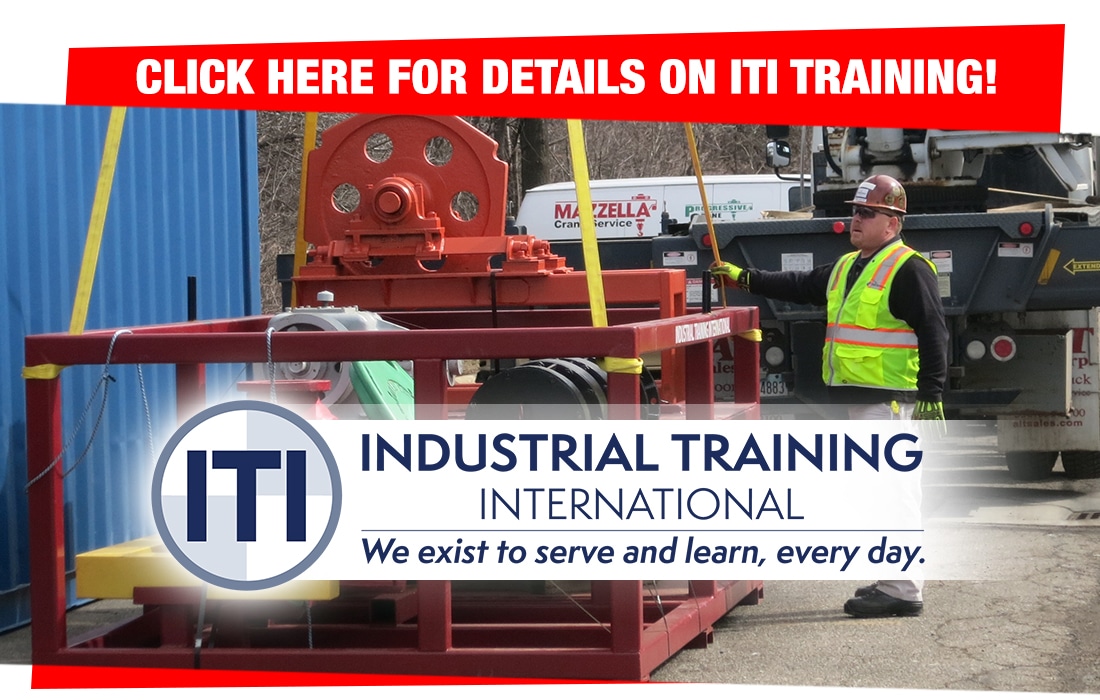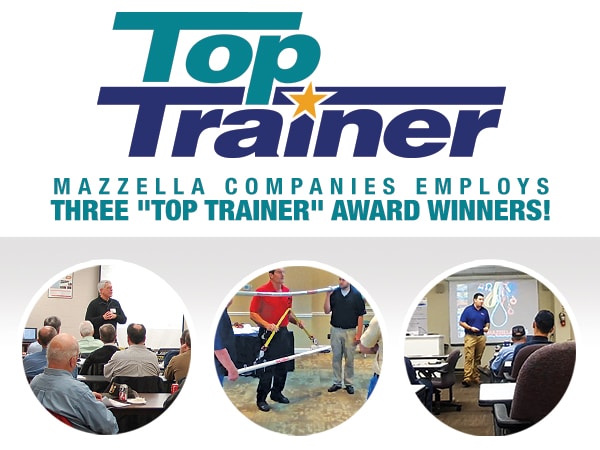 Schedule A Training Session!
Ask The Experts Video Series
---
Tune in to the Ask The Experts series to hear from some of our experts about frequently asked questions in the lifting and rigging industry!
To view the full list of videos in this playlist, click the playlist icon (☰) in the top right-hand corner.