Description
Cleaning & Inspection
Prior to a thorough inspection, we tumble chains to clean off any rust, grease, or other debris. Then all chains are inspected link by link and the condition is recorded. Only damaged chain and/or fittings are replaced.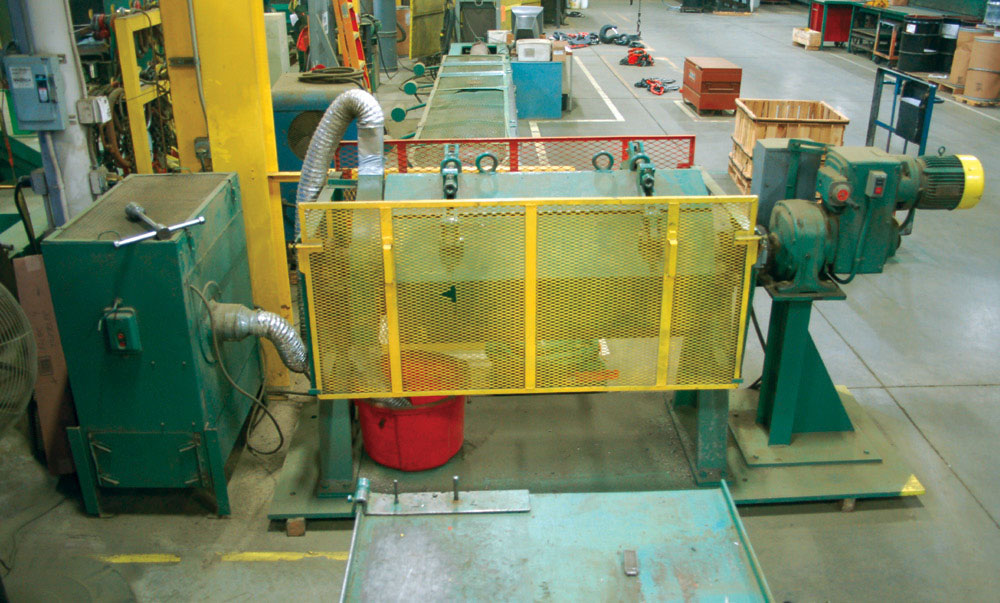 ---
Heat Treating
After welding, replaced links are individually heat treated with the most modern induction heat treat methods and equipment for optimum strength and durability.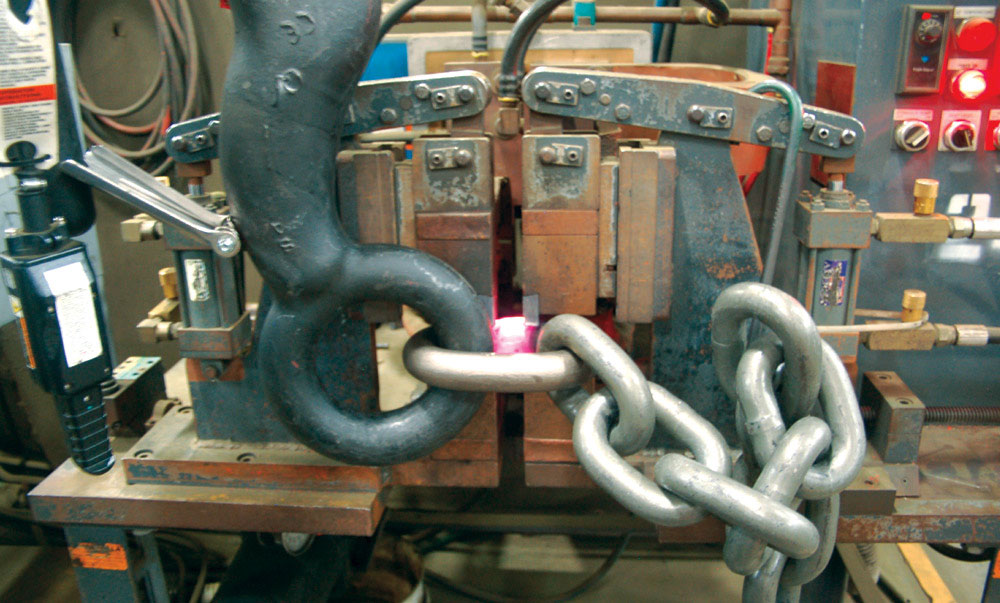 ---
Proof-Testing
All repaired alloy chain slings are proof-tested to comply fully with applicable OSHA regulations for alloy chain slings.