Description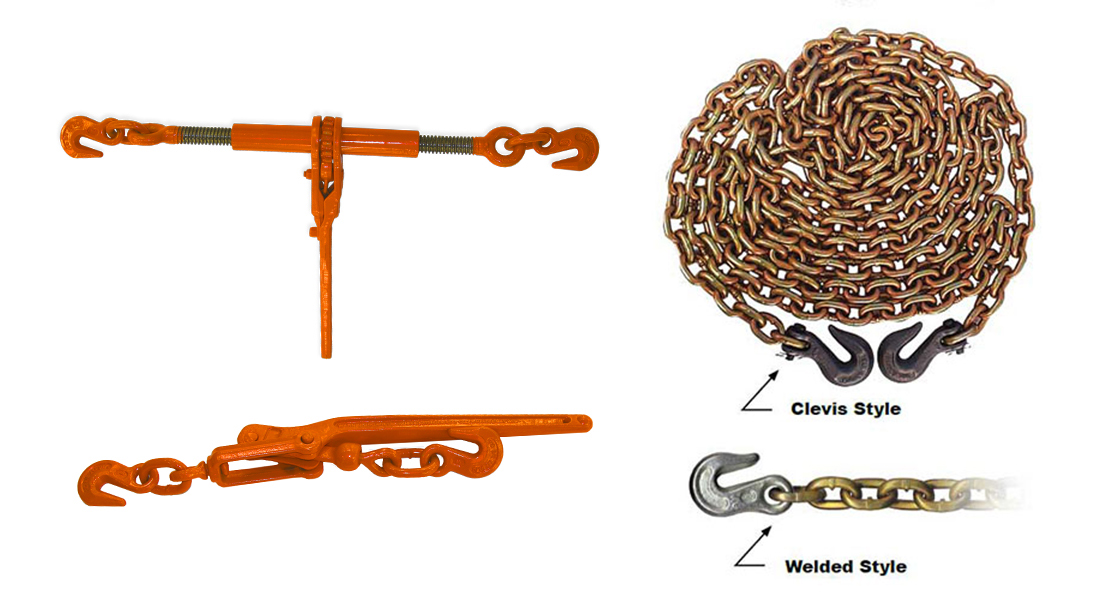 ---
Load binder operating instructions:
Follow D.O.T. Federal Motor Carrier Safety Regulations S 392.9, S 393.100, and S 393.102.
Inspect before use. Replace worn and deformed binders. Lubricate pivot and swivel points for optimum performance.
Do not operate with anyone on load.
Always apply lever binder in a straight line hook-to-hook manner without bending and such that handle goes down when securing load.
Tighten binders before moving and re-check frequently.
Do not exceed working load limit shown on binder-hand effort will tighten binder to working load limit.
Do not use cheater bar or handle extension as their use can overload binder system and result in injury.
Secure handle down with a positive retaining method.
Release handle / load with extreme care. Make sure everyone is clear. Lever binder handle can snap back over center. Use open palm under handle and push up.
---
WARNING: Load binding systems store energy, which can release suddenly.
To avoid injury, operate only by hand from a firm standing position. Operate handle cautiously. Stay clear of handle path: handle may release suddenly. Follow instructions.