Description
Slingmax Gator-Laid® Wire Rope Sling
U.S. Patent #4,240,659 & #5,561,973
The Slingmax Gator-Laid wire rope sling is identical to the Gator-Max sling with the parallel eyes, except it has metal sleeves for the splice connection. This is the product when a big lift, but shorter sling, is required. It also has twelve parts of wire rope in the loop. The Gator-Flex and Gator-Laid products were developed in conjunction with the offshore oil industry to provide the world's best heavy lift wire rope slings.
---
Slingmax Gator-MaxTM Wire Rope Sling With Parallel Eyes
U.S. Patent #5,561,973
The Slingmax Gator-Max™ wire rope sling is the strongest multi-part sling with great flexibility. It will develop its full strength on small pins with a D/d ratio of 1/1 where D is the pin and d is the sling body. (4/1 D/d when comparing the pin to the component parts.) For heavy lilting work, this is the most efficient wire rope sling that meets all of the standards. The eyes have the wire ropes (12) laid in parallel so that there is no cross over, and then they are wrapped with heavy duty material to keep them in position. This sling was developed to meet conditions specified by the US Navy and the Wire Rope Technical Board Sling Manual. Testing has proven it to be the strongest multi-part wire rope sling when attached to small pins because it has twelve parts of wire rope in the loop in a parallel construction.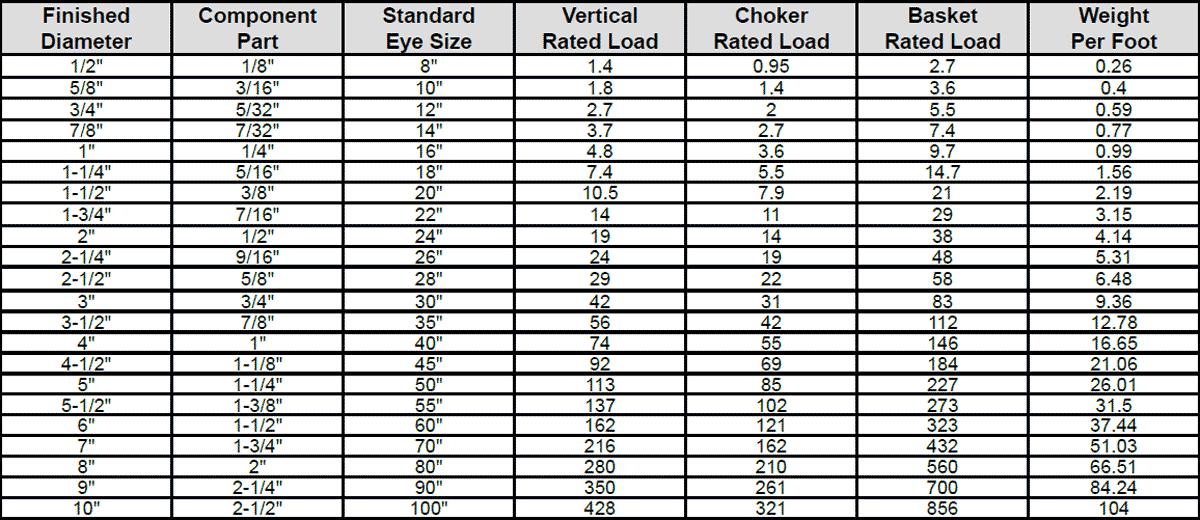 Rated load in tons.