Description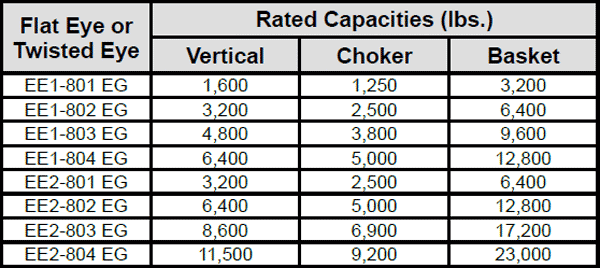 ---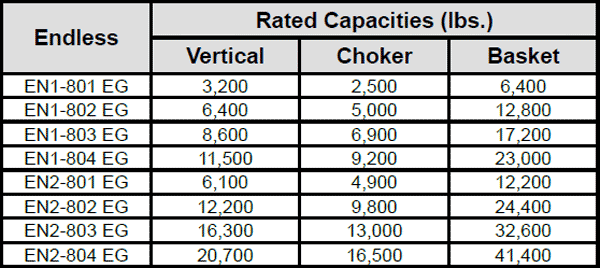 ---

---

* TT cannot be used in a choker hitch
Tapering: Flat, Twisted Eye and Endless Slings are tapered at 3″ and wider unless specified differently when ordering.
Treatment: Unless requested, all slings will have an abrasion resistant treatment applied. Polyester slings are without this treatment.
---
Red Tracer Yarn Inspection Aid
All standard Mazzella nylon and polyester web slings have red warning yarns. Red core yarns may become exposed when the sling surface is cut or worn through the woven face yarns. This is one criteria, but not the only one for removal from service! This aids in the inspection process. Indicated in the below circles.