Walker Magnetics LM CAST-Series Scrap Magnets
Walker LM CAST Series scrap magnets have been designed and engineered for scrap processing operations. Latest state-of-the-art materials, combined with the most modern manufacturing methods, make the Walker Liftmaster® series scrap magnet one of the most advanced magnets on the market today.
---
This scrap magnet has a rugged cast case, heavy rolled manganese bottom plate, deep field construction and tough 3-leg alloy chains for maximum durability. All elements are designed for top operation efficiency, with deadweight engineered out to achieve high lift-to-weight ratio.
---
Standard Features & Benefits:
Available in 3 popular sizes: 48″, 57″ and 66″
Aluminum wound coil for lightweight design and maximum lift-to-weight ratio
75% Duty Cycle
Rugged cast case of low carbon, high permeability steel for maximum lifting efficiency
Class H insulation
Coils are encapsulated in high dielectric strength, moisture resistant, resilient compound
Inner and outer poles surfaces are hard faced with an abrasive resistant layer of weld to retard wear
Terminal box cast as an integral part of the magnet case with hinged cover for easy access and replacement of external lead
230 volt DC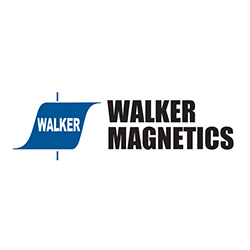 Description


content-single-product