Description
6-PAC is also recommended for winch lines, overhead cranes, multipart hoist lines where rotation resistant ropes are not required, and other applications where flexibility, high strength and resistance to crushing are important, and a cost-effective 6-strand rope is desired.
---
Fatigue Resistance. Improved fatigue properties are derived from the combination of 6‑PAC's flexible constructions and the compacted strands. The compacted strand surface minimizes the interstrand and interlayer nicking that take place in standard 6‑strand ropes.
Abrasion Resistance. 6‑PAC's compacted strand design provides improved abrasion resistance as compared to standard 6‑strand ropes because of the increased wire and strand surfaces contacting sheaves and drums.
Flexibility. 6‑PAC's design provides increased flexibility, making it easy to install, and 6‑PAC also offers better spooling at high line speeds.
Resistance To Multilayer Drum Crushing. 6-PAC dramatically increases the amount of wire contact with the drums and sheaves, reducing the wire rope, sheave and drum wear normally associated with standard wire rope. Damage at the crossover points is also reduced.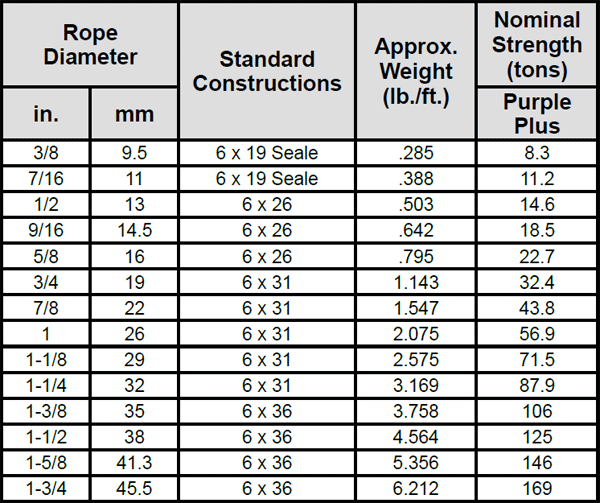 For Bethpac, or 6-PAC over 1-3/4″ diameter, contact your local Lifting Specialist.