Crosby Open & Closed Swage Sockets
Forged from special bar quality carbon steel, suitable for cold forming.
Hardness controlled by spheroidize annealing.
Swage Socket terminations have an efficiency rating of 100% based on the catalog strength of wire rope.
Stamp for identification after swaging without concern for fractures (as per directions in National Swaging Brochure).
Note: S-502 Swage Sockets are recommended for use with 6 x 19 or 6 x 36, IPS or XIP (EIP), XXIP (EEIP), RRL, FC or IWRC wire rope.
Before using any National Swage fitting with any other type lay, construction or grade of wire rope, it is recommended that the termination be destructive tested and documented to prove the adequacy of the assembly to be manufactured.
In accordance with ASME B30.9, all slings terminated with swage sockets shall be proof loaded.
Description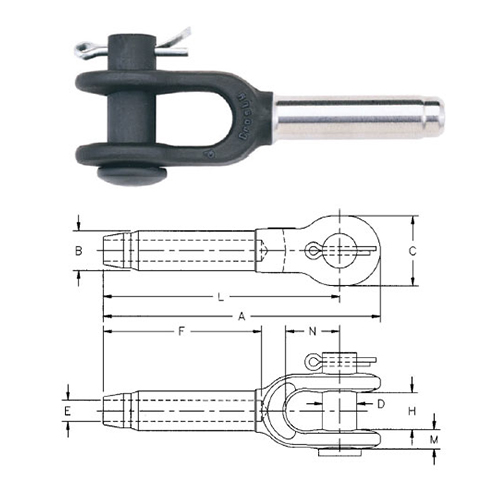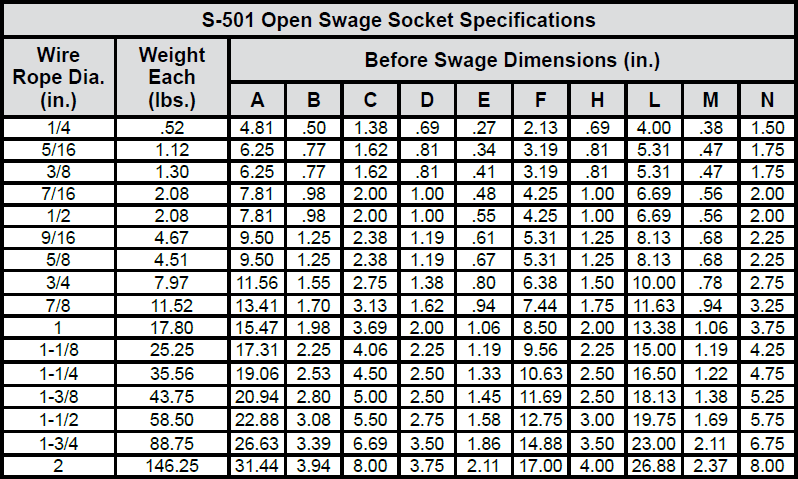 ---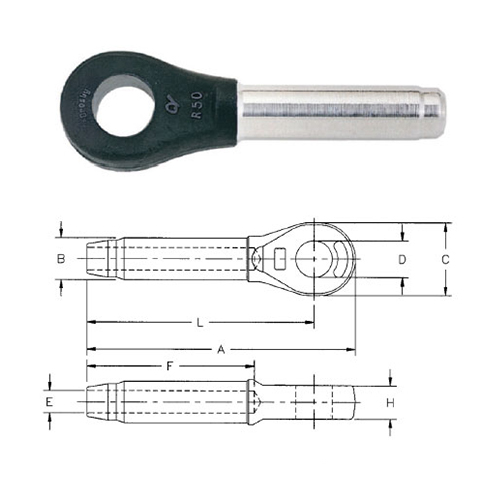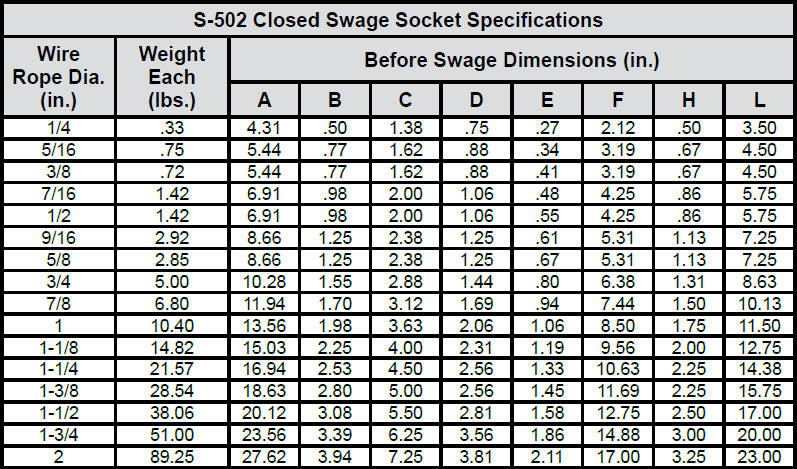 content-single-product