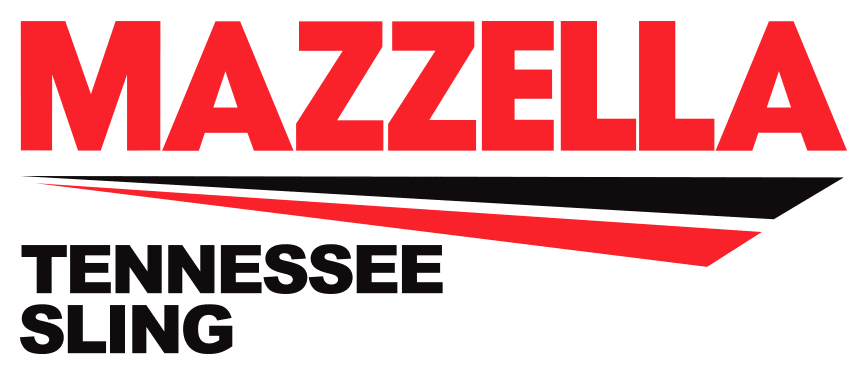 The same people and locations with more products and better service!
---
Products & Services:
---
Questions? Here's Everything You Need To Know About The Change!
We've changed our name from Tennessee Sling Center to Mazzella. Aside from the new name and logo, our member experience is virtually unchanged. Here are some common questions and answers related to this change.
When did Tennessee Sling Center become a Mazzella Company?
In 2011, Tennessee Sling Center was acquired by Mazzella Companies to expand lifting and rigging products and services south in the United States.
With our customers in mind, Mazzella Companies has decided to consolidate all of the rigging brands under one name, "Mazzella".
Who is Mazzella Companies?
In 1954, James Mazzella founded Mazzella Wire Rope & Sling Co. in Cleveland, OH. For over 65 years, the company has grown organically by nurturing historic relationships, expanding its product offerings, and entering new markets through acquisition.
Today, Mazzella Companies is one of the largest privately held companies in the lifting and rigging industries. Since our humble beginnings, we've grown to over 800 employees with over 30 locations across North America. Our product offerings have expanded from basic rigging products, to include:
Overhead crane fabrication
Crane and hoist service and repair
Engineered lifting devices
High-performance crane ropes
Lifting and rigging training
OSHA mandated inspections
Fall protection solutions
Sheet and coil for metal roof systems
Metal rollforming machinery
One thing that hasn't changed is our commitment to a no-excuses, customer-first mentality that extends from the shop floor to the front office. Some of the major markets Mazzella serves are: Mining, Steel, Oil & Gas, Construction, Energy, Shipbuilding, Vehicle and Durable Goods. Mazzella's diverse portfolio includes Sheffield Metals a manufacturer and distributor of coated bare metal products for engineered metal roof and wall systems. New Tech Machinery is a manufacturer of portable roof panel and gutter machines—recognized as the world's finest portable rollformers.
What has changed?
Just the name. We want to be clear that our people, locations, products, and services have not changed. We will be moving to the Mazzella name for all rigging brands under the Mazzella Companies umbrella in order to create a better experience for our customers and employees.
How does this affect me as a customer?
With all the Mazzella rigging locations working as one team and under one name, your level of service and support will be improved exponentially. Nothing will change in terms of the local team you're used to working with. The same people will still be here—the only thing that will be changing will be the name of the organization they work for. You now have more resources, inventory, and clearer lines of communication. Our goal is to improve your experience and instill confidence and comfort in every interaction.
Why did the name change?
Mazzella is experiencing rapid growth. With this growth, we can better serve our customers as one team under the Mazzella name, versus many companies operating independently. The only change you will experience will be better service and improved lines of communication between our people and yours.
Can I order the same products?
Yes. We will still offer all the same products and services. Mazzella will always be your one source for lifting and rigging products.
Will I still have the same level of service?
For sure! We hope to expand our service line across the entire United States. With over 30 locations, your level of service should only be improved and lines of communication more clear.
Do I have to do anything?
No. Aside from the name change, it is business as usual!
CHATTANOOGA, TN
3010 Williams Street – Suite 104
Chattanooga, Tennessee 37410
Phone: 423.634.9005
Fax: 423.634.9162
MEMPHIS, TN
6005 East Shelby Drive – Suite 6
Memphis, Tennessee 38141
Phone: 901.345.8918
Fax: 901.345.8939
Contact A Specialist!