Below-The-Hook Lifting Devices
---
We have more than 65 years of experience in designing and developing custom engineered products, below-the-hook lifting devices, and lifting attachments for use with all types of cranes.
On-staff engineering and our commitment to ISO 9001: 2015 guides us to continued success in quality products and processes.
We can design and fabricate all types of below-the-hook lifting solutions for any application—all of our work is done in compliance with ASME B30.20 and ASME BTH-1 standards. Our products range from a common lift beam, to an engineered special 150 lb. engine line lifter, to a 330-ton electric furnace lifter.
Call us at 800.362.4601 or click here to specify your next below-the-hook project!
---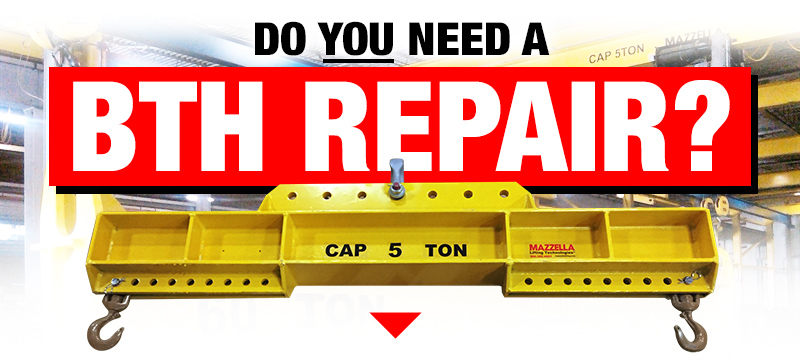 Along with design and fabrication, we provide repair or recertification of below-the-hook lifting devices.
Click here if you need a repair or recertification of your lifting device.
---
Template: home.php
Learn more about
Below-The-Hook Lifting Devices
The Lifting & Rigging Learning Center
---
archive-product