CLEVELAND, OH – Mazzella Companies is pleased to announce the acquisition of Pope Rigging Loft, Inc. This acquisition further strengthens Mazzella's footprint west of the Mississippi River and reinforces Mazzella's commitment to be a one-stop resource for lifting and rigging services and solutions.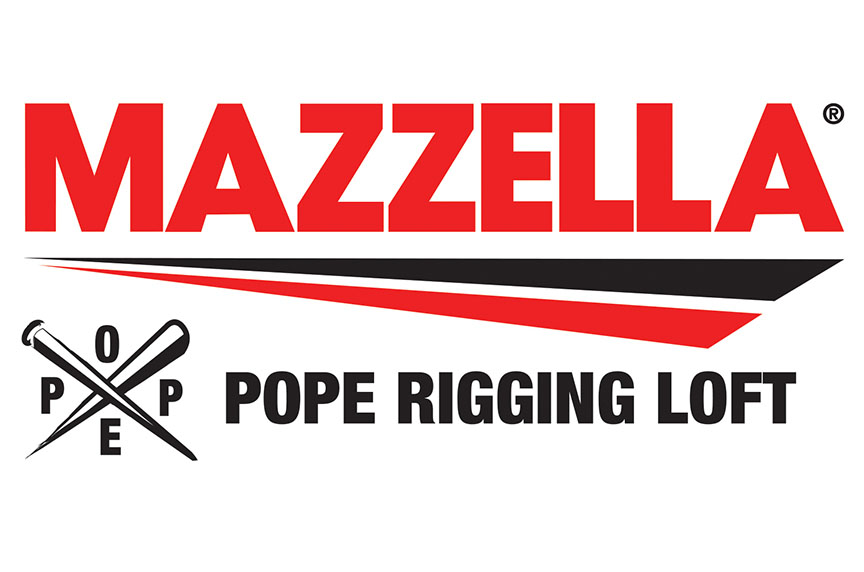 Pope Rigging Loft, Inc. has been in business since 1946 and serves a variety of industries including Construction, Industrial, Marine, Municipal, Railroad, and Towing out of their location in Portland, OR. Pope Rigging Loft, Inc. is a full-service rigging supplier including custom lifting slings, rigging hardware, pull-testing, inspections, training, and splicing and socketing services. Effective immediately, Pope Rigging Loft, Inc. will operate as Mazzella Pope Rigging Loft. Terms of the transaction are not being disclosed.
"Pope Rigging Loft will complement the wide range of lifting products and services that Mazzella Companies offers. We are dedicated to being a single-source provider for overhead lifting and rigging products, rigging inspection services, and rigging training. Both companies commit to delivering a high level of expertise, knowledge, and take pride in our exemplary reputation and service we provide to our customers," says Tony Mazzella, CEO of Mazzella Companies.
This acquisition will provide Mazzella with a strategic location in the Pacific Northwest that allows them to grow and expand their reach past the Oklahoma City and Denver markets.
"We at Pope Rigging Loft are excited to join the Mazzella team. We weren't willing to sell to just anyone because above all, we required a buyer with integrity and a buyer that would provide a good future for our employees and repeat customers. Our commitment will not change since our beginning 75 years ago. Our customers will find more resources and diversified lifting products and services available to them. We have developed a caring, supportive, and empowering culture with our employees of many years, and it was our goal to find a buyer that would carry on the same culture and legacy that has been established. That goal was truly achieved with Mazzella," says Steven and William Pope, Co-Owners of Pope Rigging.
"We're excited to bring on this family-run business and the great reputation that the Pope family has earned during their 75 years in business. The Pope family has always prided themselves on exceptional service and delivering solutions designed to their customers' exact specifications. We intend to continue to deliver that high level of service their customers have come to expect. We welcome the Pope family and the team at Pope Rigging Loft, Inc. into the Mazzella organization," says Mazzella.
---
About Mazzella Companies
Mazzella Companies employs over 800 individuals in 30+ locations in North America. Mazzella is one of the largest independently-owned companies in the overhead lifting and rigging industries and is a manufacturer and distributor of a wide range of lifting products for industrial, commercial and specialty applications. In addition, they are a leading manufacturer of world-class overhead cranes, specialty machinery and overhead crane services. Some of the major markets Mazzella serves are: Mining, Steel, Oil & Gas, Construction, Energy, Shipbuilding, Vehicle and Durable Goods. Mazzella's diverse portfolio includes Sheffield Metals, a manufacturer and distributor of coated and bare metal products for engineered metal roof and wall systems and New Tech Machinery, a manufacturer of portable roof panel and gutter machines recognized as the world's finest portable rollformers.