CLEVELAND, OH – Mazzella Companies is pleased to announce the acquisition of Page Wire Rope & Slings, Inc. This acquisition further strengthens Mazzella's footprint in the Gulf Coast—specifically in Louisiana and Texas. It also reinforces Mazzella's commitment to be a one-stop provider for rigging equipment and sling assemblies, engineered lifting solutions, training, and the inspection and repair of cranes, hoists, and rigging.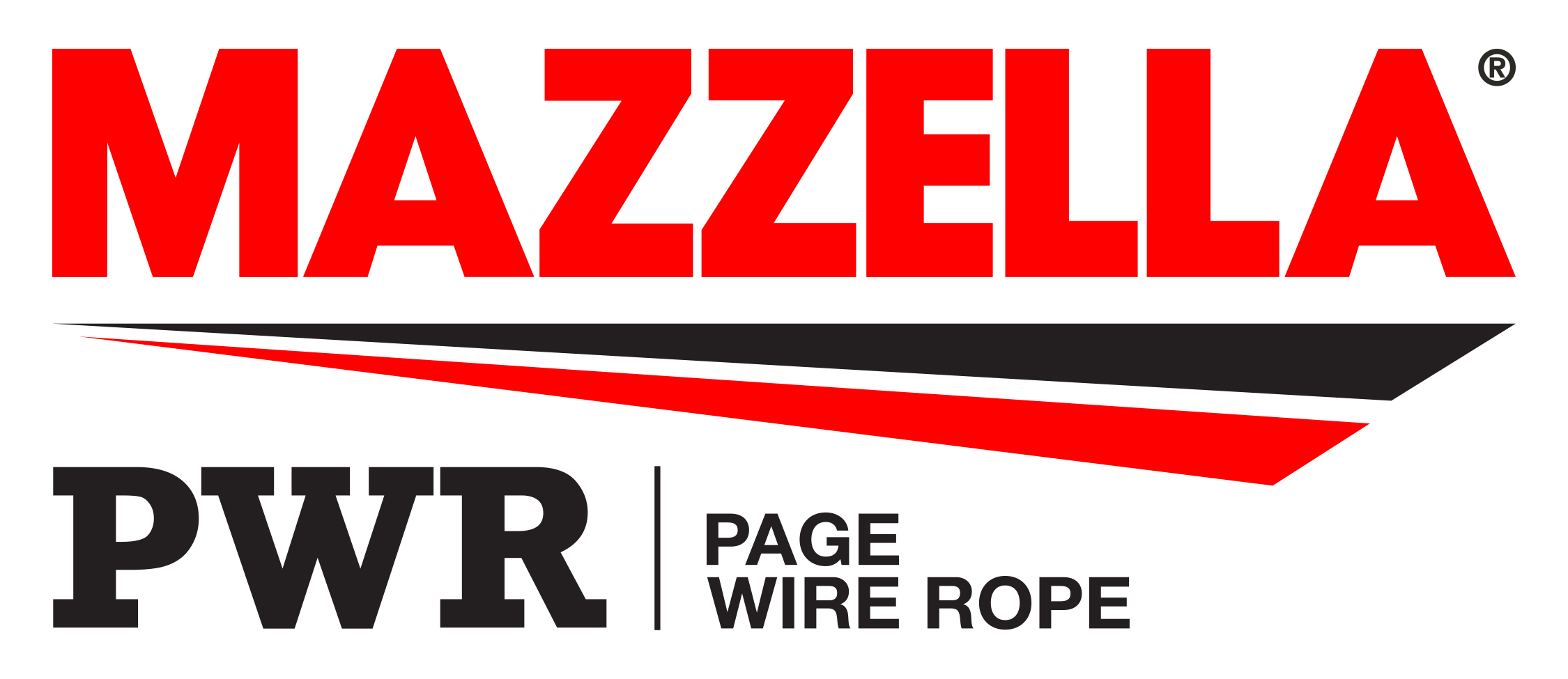 In 1965, A.B. Page, Sr. started Page Wire Rope & Slings, Inc. out of his backyard to provide hand-spliced slings, hardware, spooled reels of wire rope, and the long splicing of sand lines for oil field swab trucks. Since then, the company has expanded to three locations in Lafayette, LA; Shreveport, LA; and Pleasanton, TX and continues as a full-service rigging supplier dedicated to the oil field. Effective immediately, Page Wire Rope & Slings, Inc. will operate as Mazzella Page Wire Rope. Terms of the transaction are not being disclosed.
"I welcome our newest team members from Page Wire Rope into the Mazzella organization. We're excited about the great reputation built by the four generations of the Page family during their 50+ years in business. Both Page Wire Rope and Mazzella are committed to providing the highest-quality products, delivering excellent service, and sharing our expertise with our customers across all industries. Mazzella Page Wire Rope will carry on and deliver on the high level of service that their customers and team members have come to expect," says Tony Mazzella, CEO of Mazzella Companies.
This acquisition provides Mazzella with three additional strategic locations in Louisiana and Texas and complements their existing Gulf Coast and Southeastern U.S. locations in Bartow, FL; Lakeland, FL; Mobile, AL; Prairieville, LA; and Dallas / Ft. Worth, TX.
"Page Wire Rope & Slings, Inc. is excited about joining the Mazzella team. We (Don Page, Jacob Page, Kevin Page, Kathy Laviolette, and Carol Page) look forward to the growth of Page Wire Rope and expanding our breadth of product and services in the Lafayette and Shreveport, LA areas, as well as Pleasanton, TX. It's a great move for the four generations of Pages that have continued the dream that A.B. Page, Sr. started," says Don Page, President of Page Wire Rope & Slings, Inc.
---
About Mazzella Companies
Mazzella Companies employs over 800 individuals in 30+ locations in North America. Mazzella is the largest independently-owned company in the overhead lifting and rigging industries and is a manufacturer and distributor of a wide range of lifting products for industrial, commercial and specialty applications. In addition, Mazzella is a leading manufacturer of world-class overhead cranes, specialty machinery, and overhead crane services. Some of the major markets Mazzella serves are: Mining, Steel, Oil & Gas, Construction, Energy, Shipbuilding, Automotive, and Durable Goods. Mazzella's diverse portfolio includes Sheffield Metals, a manufacturer and distributor of coated and bare metal products for engineered metal roof and wall systems and New Tech Machinery, a manufacturer of portable roof panel and gutter machines recognized as the world's finest portable rollformers.