Do you enjoy working with your hands and are looking into a career that you can start right away that's never the same from one day to the next? Are you already in a career like this, but want to better your skills and create a path for advancement in the future?
Are you looking for a fast-paced, interesting, skilled trade career – where you can earn and learn at the same time? If so, Mazzella has a program where you can do just that, work with your hands and train your brain as you earn a living.
If you enjoy a challenge and are not afraid of heights, the Mazzella Crane Service Technician Apprenticeship Program may be just what you are searching for. Once employed by Mazzella, you will have the opportunity to enroll into this elite, but optional program.
After enrollment, you are inducted into the program at a technical skill level consistent with your existing experience (from Beginner through Journeyman skill levels), and the required training you receive through the program will correspond with your experience level.
You will have a different challenge every day.
Mazzella developed the first federally accredited crane service technician apprenticeship program with our teammates in mind.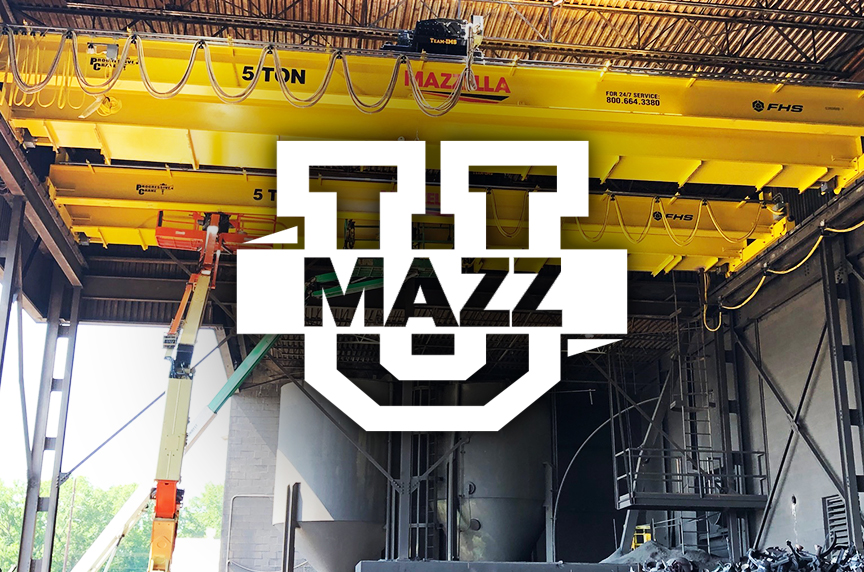 Mazzella has a deep commitment to lifelong learning, and as such, we have worked out a structured plan to help you work on an actual career path. This program gives you the awesome opportunity to learn as you earn, and step forward and grow by structured measurements.
We want our teammates to consistently achieve success as lifelong learners, and strive to find more success, both as an individual and with the company. This program allows you to start your career as a crane service technician and learn about other career paths you could take within the company.
The program is designed to help you reach your full potential.
In this article, we'll answer the following questions:
Why should you consider joining this program?
Why did Mazzella create its Crane Service Technician Apprenticeship Program?
How is it beneficial for an individual who participates in the program?
How will Mazzella's Crane Service Apprenticeship Program increase your knowledge base?
How do you get started in Mazzella's Crane Service Technician Apprenticeship Program?
What careers besides Crane Service can this apprenticeship lead to with Mazzella?
How did Mazzella's Crane Service Technician Apprenticeship Program obtain federal accreditation?
Why is this program a good fit for you?
Why Would You Want to Explore the Apprenticeship Program as a Career Option?
---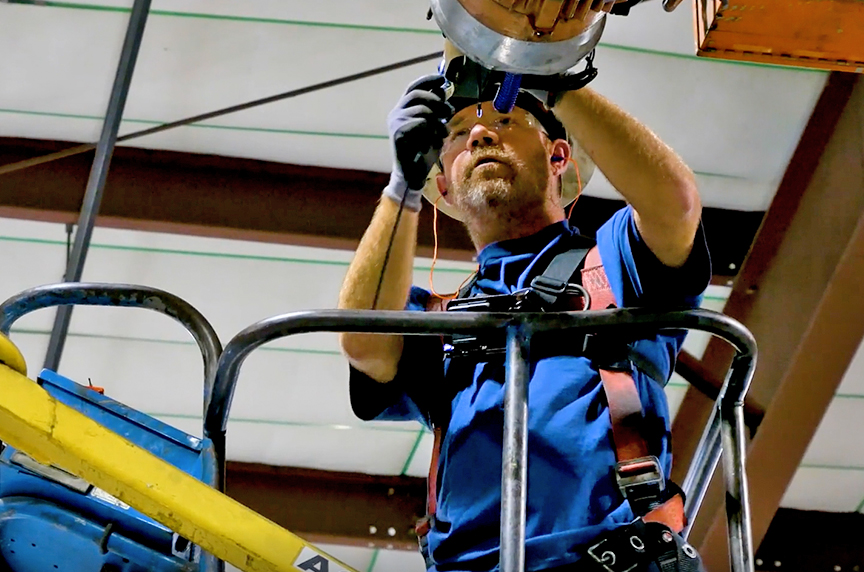 Working on cranes is a specialized trade, and companies that service these machines always are looking for flexible, fast-thinking technicians.
By going through the Mazzella Crane Service Technician Apprenticeship Program, you can do in-field training, and there's flexibility to how you can learn.
Example: If you want to review your knowledge on a particular topic, we have technical trainings you can access to better prepare for an upcoming job. For example – how to replace a radio frequency control system – we have reference material you can review on the most common procedures.
Soon, the program will offer short lessons (between 5 and 15 minutes) on how to do very simple, specific tasks. These videos will help supplement the classes already in the learning management system (LMS). If you're going out on jobs or are on the job and unsure of something pertaining to a repair, you can review these short videos and refresh your skill set before performing the work.
In our apprenticeship program, there is a certain amount of required structured training that must be completed, and also, a number of elective topics to choose from, that an apprentice can pursue if/when they have a specific need for or interest in. There are benchmarks that have to be achieved to move onto the next level.
Mazzella offers safe, structured training that is constantly being reviewed and updated to meet our industry's needs and protects your safety while on the job.
The elective courses are not all technical lessons, as you could take courses in:
Managing Teammates / Leadership
Microsoft Office Suite / Project Management
Conflict Resolution / Process Improvement / Change Management
The courses are designed to help you develop soft skills, along with your hard skills.
Why Did Mazzella Create the Crane Service Technician Apprenticeship Program?
---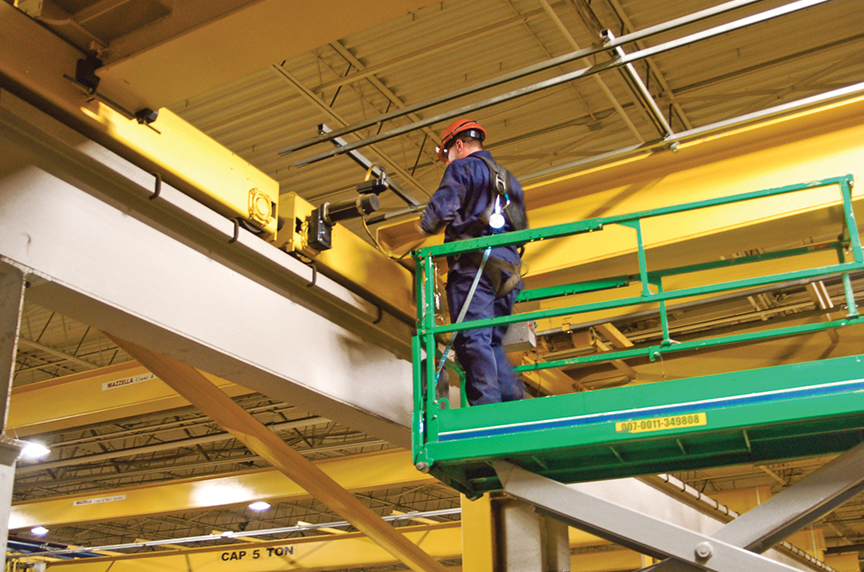 Mazzella wants to continue being an industry leader in the lifting and rigging business, and believes one of the best ways to do that is by investing in its people. By doing so, we help ensure our teammates are:
We're recruiting skilled teammates who have the potential, and the desire to move up. As we increase our business size, what's the biggest hurdle that we're going to have? It is not getting customers to come to us. It is getting teammates who are qualified to do the work, and also, are committed to growing professionally.
What we're trying to create with this program is an environment where people are in the mindset of, "If I train myself, if I learn this skill, I can be a more valuable teammate and grow with the company." We want teammates to have the mindset of wanting to "move up the ladder."
There are three main groups that benefit from the Crane Service Technician Apprenticeship Program:
Individual participants
Mazzella
The industry as a whole
How Is It Beneficial for an Individual Who Participates in the Program?
---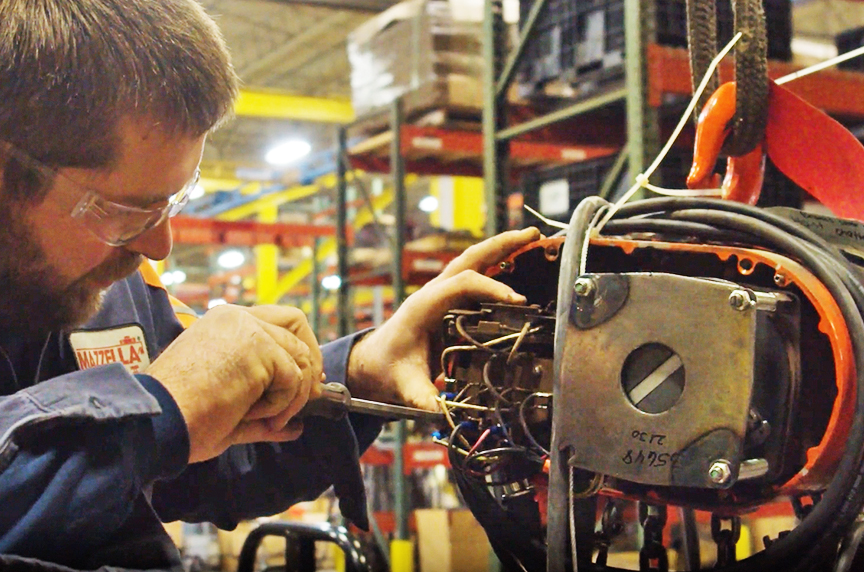 First and foremost, we're focused on training apprentices from the ground up to an acceptable level that they can grow their careers. We're providing a platform for people to come in and get training so they can learn a skilled trade.
This is an industry-changing avenue for teammates to learn how to safely work on a variety of skill sets and industry-specific products. From a technical side, the program allows participants to learn and progress at their own pace, and receive professional instruction on every relevant topic, including:
Industry codes and regulations
Basic systems

Mechanical
Electrical
Structural
Hydraulic
Pneumatic
We're offering the most advanced training in each specific area of study, and are committed to training the industry's best teammates!
The Mazzella Crane Service Technician Apprenticeship Program does not take place strictly in a classroom setting. We employ a "State of the Art" blended learning program to help make learning more convenient to you. That includes not only standard classroom training, but also, online training, virtual instructor-led training, virtual-reality environments, and online simulators.
It's one where you can go in and learn on the computer. Then, you can take a class, and/or work alongside your service manager. The goal is to get your questions answered so you can take the knowledge gained from the program and utilize it in the field.
We've found most of our technicians want advanced training. Now, we have a platform that's structured and allows them to get training while working in the field at the same time.
This program is built to set the standard for education in the crane service industry, and you get compensated while furthering your technical education.
How Will Mazzella's Crane Service Apprenticeship Program Help Increase Your Knowledge Base?
---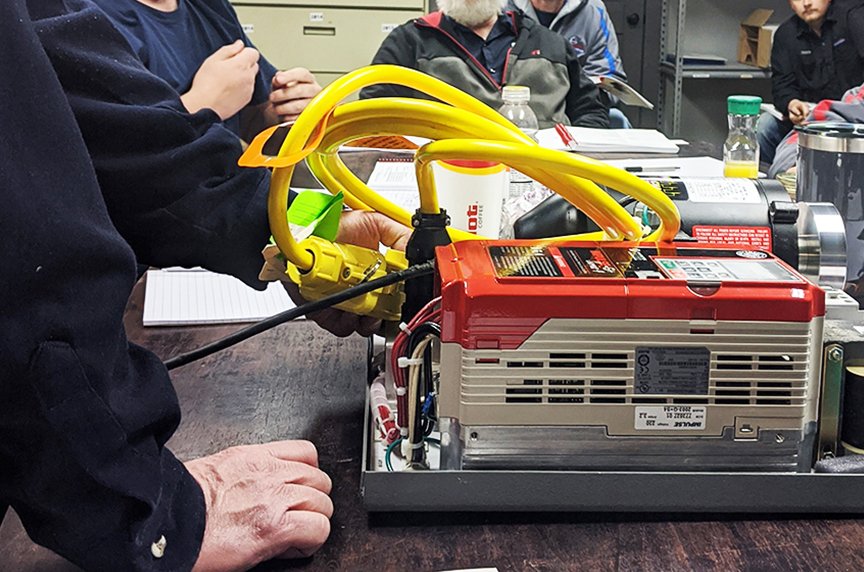 Experienced Personnel
With some of the more experienced technicians, a lot of them have learned new things just out in the field by trial and error. We want to help you avoid that and understand the why as to what you're doing. It will give you more confidence on the job and allow you to deliver better service to the customers.
For example, say you're technically competent with electrical systems and their components, but want to learn more about mechanical system operations. Although you may know what everybody else does, you still don't know it well enough to do it well. With our blended training program, you can take "elective" courses in the areas you desire.
What we're actually seeing now is apprenticeship program participants who had an electrical background are taking mechanical classes. Conversely, teammates with a mechanical background are taking electrical courses. What they're doing is advancing their skill sets to become better technicians and set themselves up for future growth. The reason for that isn't just to get more money, but rather, to be comfortable and confident about the job you're doing.
When our technicians are in the field, they're working for clients who don't have the time to make repairs, or want it done professionally by someone with the proper training. We want you to be in position to do repairs well and prevent catastrophic failure from happening. This training will help you feel more confident about being able to service and fulfill the needs of the customers.
New Personnel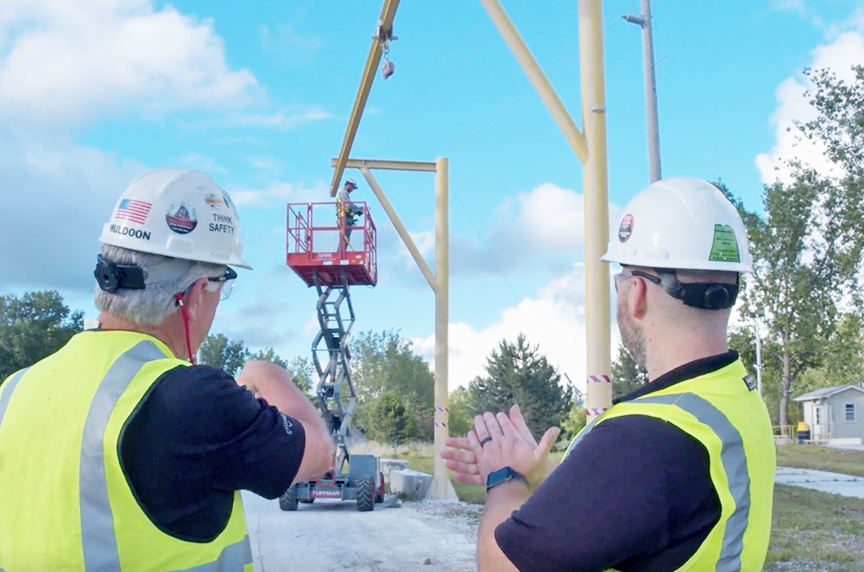 When talking with recent graduates looking for a career path, we've heard, "I just got out of school, and I don't want anything to do with more schooling."
Upon hearing this, we often interject the following two examples of different initial career paths and their possible ramifications to them as individuals:
Example #1
By joining the Mazzella Crane Service Technician Apprenticeship Program, you'll continually compound your income as your training career progresses by achieving milestones that, in turn, increase your base rate of pay by percentage increases every 6 months, as well as the company's annual review process.
Using this method, an employee can achieve up to three potential pay increases per year of training up to Journeyman base, entry-level rate.
Example #2
If you decide not to enter the apprenticeship training program, you are only eligible for the company's annual review and any other merit rate increases. Remember, if you make the investment of time early on, it will give you an advantage (financially and professionally) in a competitive job market.
How Do You Get Started In Mazzella's Crane Service Technician Apprenticeship Program?
---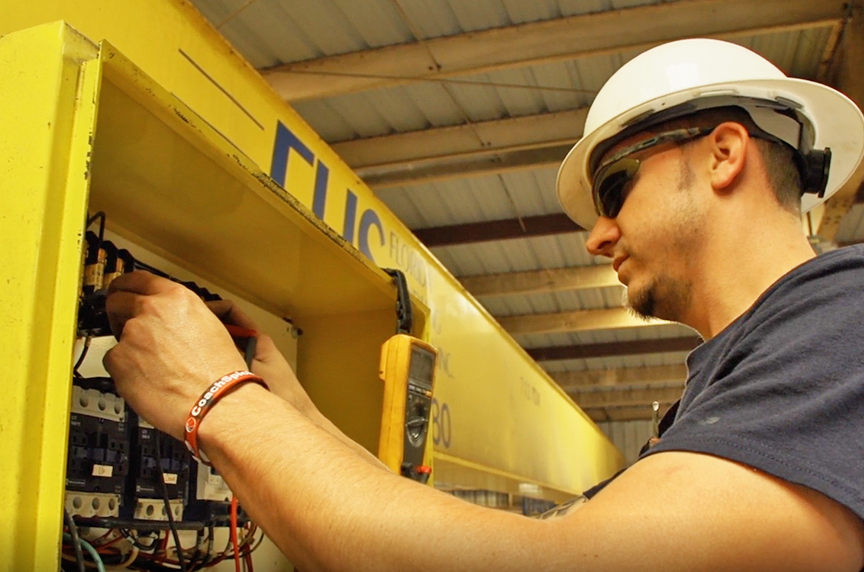 There are a variety of methods our trainers use to educate our technicians, including:
Remote virtual instructor-led
Classroom settings (Both Mazzella created, as well as Vendor created)
Simulator training (Online and Hands on)
Virtual-reality training
Online, on-demand training through smart devices
Remote Learning
If you're at work during normal business hours, then when are you supposed to take your training courses?
We're currently utilizing an online learning management system. We use the LMS as a hub for all the training, and also, the reporting and tracking of your progress. With the LMS, we have add-on features, including:
Mobile compatibility with any "smart device" (PC, Smart Phone, Tablet, etc.)
24/7 access to all online training content libraries
No matter where you're located in the country, with any type of mobile device, you can access the LMS through a phone's web browser, or mobile app, which utilizes less data on your device.
Mobile Workstations
If mobile compatibility is not for you, Mazzella has provided each service branch with a company PC at the local office, which acts as a mobile workstation.
These computers feature a locking Pelican-style case, which allows them to be "checked out" by teammates and taken home for short periods of time without risking excessive damage from field use.
Virtual Reality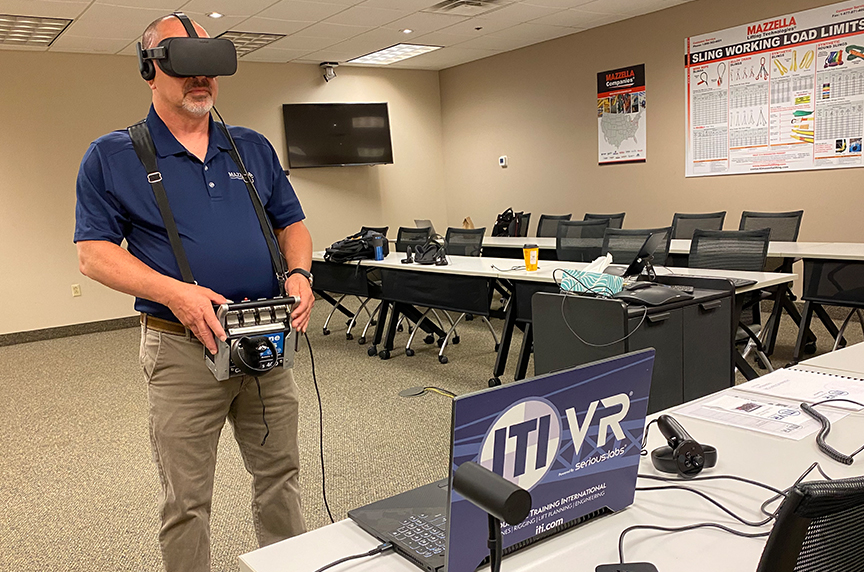 After the announcement of a deeper partnership with the International Training Institute (ITI) earlier this year, Mazzella is working on future accessibility to the training sessions for the apprenticeship program, including virtual reality.
We're getting involved in a lot more programs that utilize virtual reality for training our technicians who are new to the industry. Virtual-reality programs currently in development include ones for:
Crane inspectors
General electrical troubleshooting and maintenance
Variable Frequency Drives (VFD) training
Advanced Simulator Training
We also offer several computer-based simulation programs for our apprentices that allow for remote online simulator training where you go through a pre-programmed training course, complete with quizzes to test progress, as well as a constant exchange of ideas and feedback.
By instituting multiple topics of online simulated learning, you will have the ability to do computer simulations, based on real-world scenarios, which will aid you for years to come in diagnosing a breakdown, repairs, and electrical problems in real time.
Vendor Training
We offer certain courses from different vendors and manufacturers that we distribute for, including:
We've also invested in product simulators for both variable frequency drive and radio controls training. Those simulators are in portable transport cases, so you can take them home or combine them at one office for training.
Virtual Instructor-Led Training (VILT)
Along with other methods, the Mazzella Crane Service Technician Apprenticeship Program offers participants VILT (Virtual Instructor-Led) Training.
In this training format, we have an instructor who is going to be virtually teaching a class. You could be in different locations throughout the country while the instructors go over their course material. Some of this training will involve demo units, like the variable frequency drive and radio control units.
What Careers Besides Crane Service Can This Apprenticeship Lead to with Mazzella?
---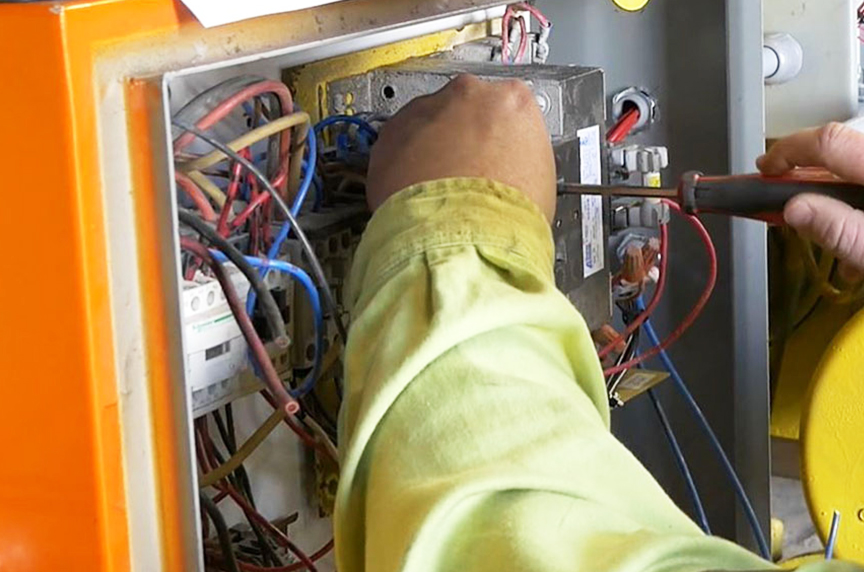 Any services we perform at Mazzella can be done better by somebody who's been part of the crane business. With Mazzella's diversified portfolio of business units, program graduates can advance into any of the following fields:
Individually, you could advance your career and become a:
Service Technician
Inspector
Project managers for engineered products / modifications
New Equipment Installer
Process Equipment Technician
Modernization Technician
Service Coordinator
Service Writer
Service Manager
Administrative Manager
Branch Service Manager
Regional Service Manager
And many others…
What we've found is when you learn everything from the ground up, then when you advance in your career, it all comes together. You'll be able to make better decisions because you can see where the inefficiencies are and correct them.
How Did Mazzella's Crane Service Technician Apprenticeship Program Obtain Federal Accreditation?
---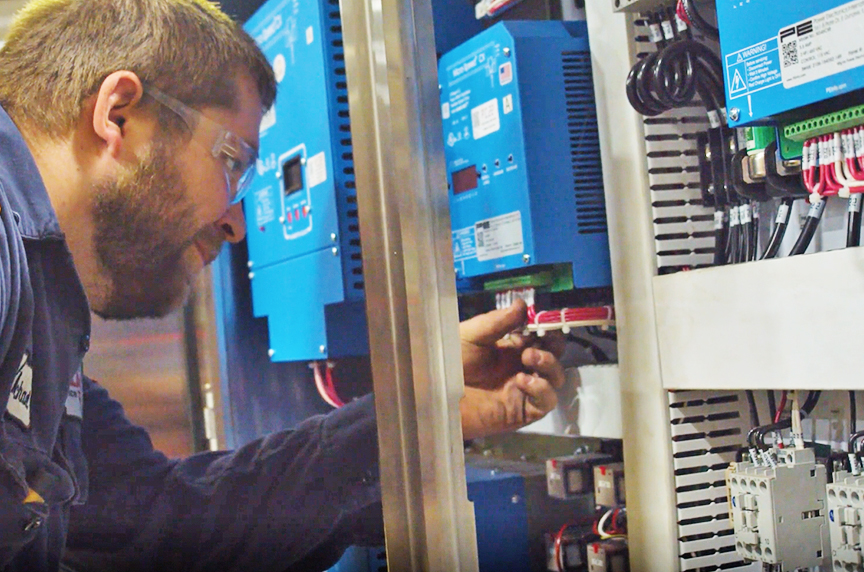 The process of accreditation from the United States Department of Labor for an apprenticeship program includes:
Business involvement / commitment to sponsor
Obtain a U.S. Federal Department of Labor approved – "On the Job Training" (OJT) training program and tracking methods
Obtain a U.S. Federal Department of Labor approved – "Related Training Instruction" (RTI) program and tracking methods
An employer has to commit to the Federal DOL, a desire to sponsor an apprenticeship program, and see benefit for that sponsorship for the safety and increased knowledge base training of their teammates.
Also, the curriculum must be structured with on-the-job training. Mazzella does a lot of that right now, just in the general work we perform in the field. In essence, each hour workers are completing in the field, there's a structured on-the-job training that relates to the apprenticeship program.
The related training instruction covers a wide range of disciplines, including:
Mechanical
Electrical
Structural
Codes and regulations
Industry-specific training
Hydraulics
Pneumatics
One of our requirements from the government is that we maintain an accurate database of all the training and each technician's completed progress through the program. Additionally, the government requires that we have rewards or skill gains that are beneficial to the teammates.
With the rewards, we give you compensation based on your hourly rate up to a certain Journeyman minimum base rate of pay. In other words, as you complete segments of this training and comply with the codes and regulations, you can receive additional compensation by way of an hourly percentage increase.
Why Is This Program a Good Fit for You?
---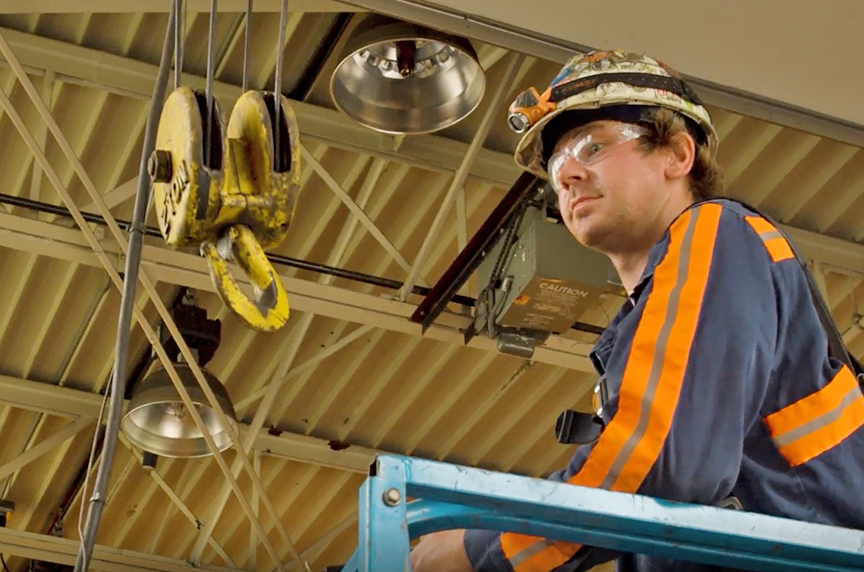 Our industry is unique because what we do is very specialized, and it has the potential to be very risk-intense, not only for the people performing the work, but also, for the workers using the equipment after the repairs are completed. That means proper equipment maintenance is critical to a plant's safe and efficient operation. If the equipment is not in proper working order, it can cause catastrophic failures in a plant.
Safety is important for us, as is understanding what we do in our jobs, day in and day out. We hire people with different skill sets. You may have very little to no experience or have been in this industry for several years. However, even if you're an employee with experience, we're going to educate you on how to do your job safely.
We chose this route to comply with the steps for accreditation to separate ourselves from the rest of the industry. When we offer our company training program to the technicians, we want you to benefit from participating.
By having a federally accredited program, it includes all of the learning components we and the government feel are necessary to be able to retain the information. To aid in the retention of information in those lessons and give teammates incentive to be safe and do a good job, you have to be trained in a regimented manner.
Creating the Mazzella Crane Service Technician Apprenticeship Program was the first step to getting information out there for the crane industry. We view it as something that benefits not only our company and the participants, but the industry as a whole because we're starting to establish standards of how you should be trained for the crane service industry.
Contact us at lifelonglearning@mazzellacompanies.com to learn more about the Mazzella Crane Service Technician Apprenticeship Program.
---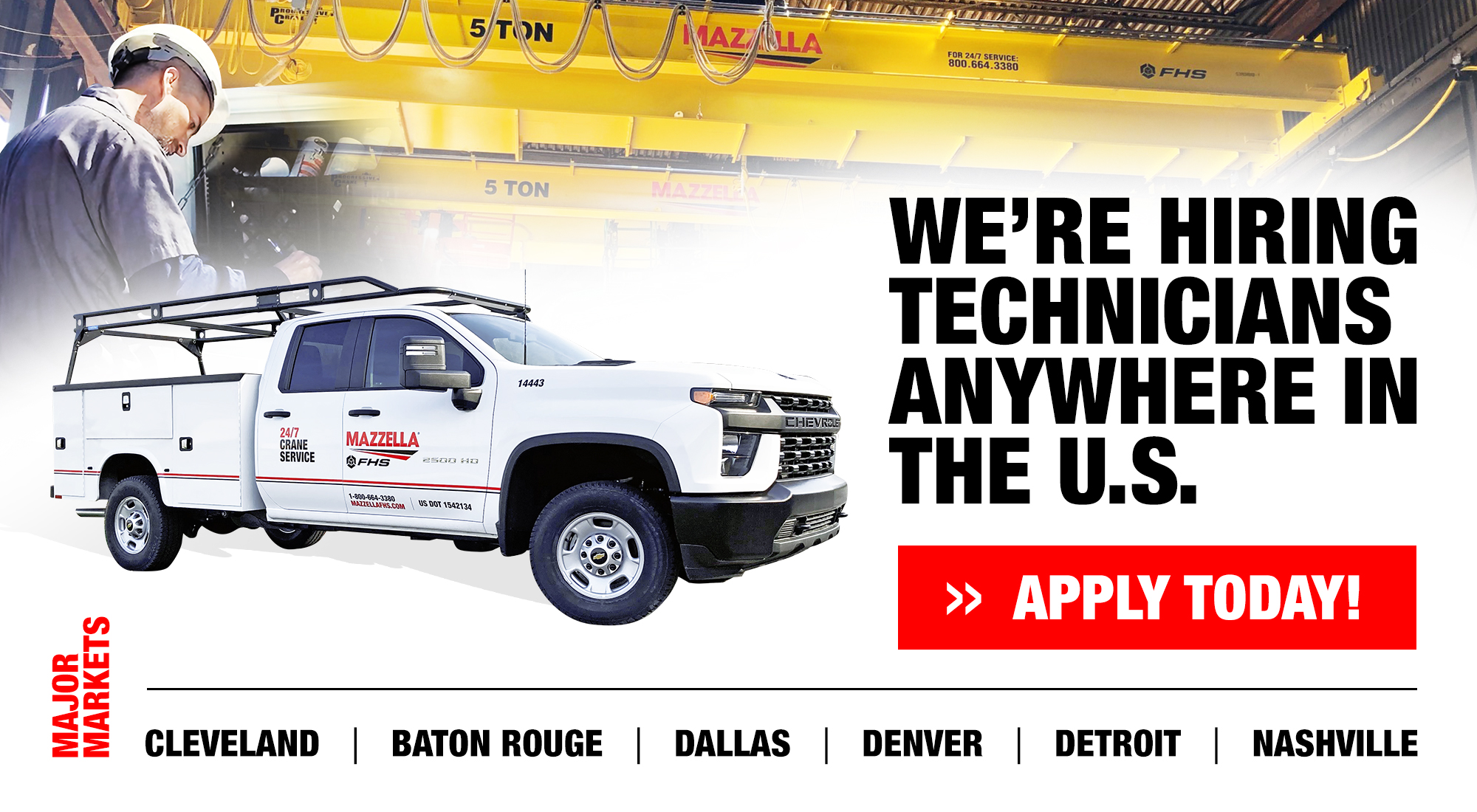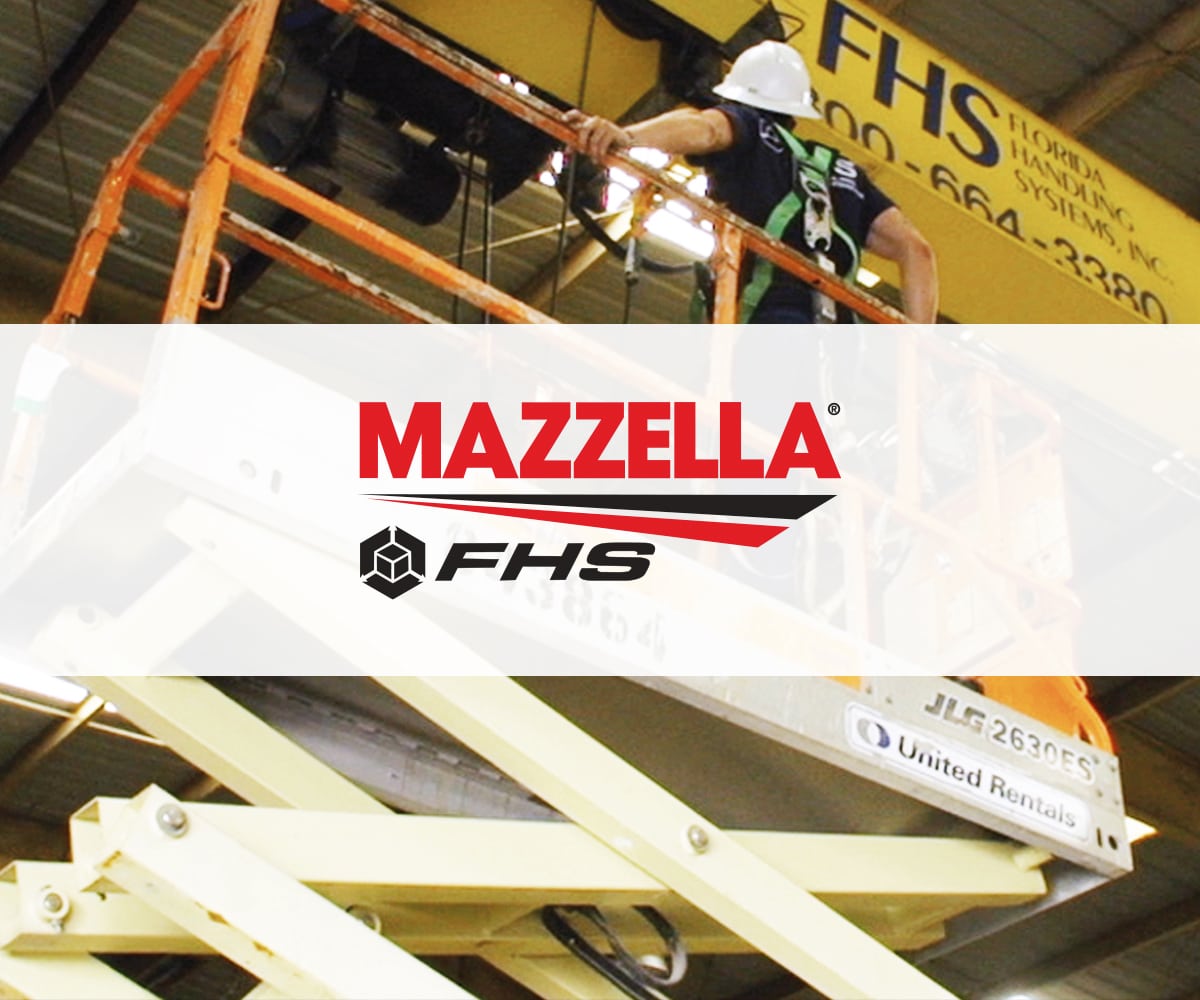 Overhead Hoist & Crane Service
We are an industry leader in hoist and overhead crane services. Our highly trained service staff specializes in solving complex problems in emergency situations. We strive to minimize your downtime. Our phones are answered 24 hours a day, 7 days a week and we work on all makes and models of crane and hoist. Mazzella FHS has over 100 full time technicians ready to answer the call at a moment's notice.
Copyright 2021. Mazzella Companies.