Description
Features & Benefits:
Unit and handle made from malleable iron. Riveted construction makes the unit tamper-resistant.
Free chaining mechanism allows quick and easy take-up and positioning of slack chain. Hoist will not free chain when under load.
Handle stops prevent handle from spinning if it is accidentally released by the operator.
Single or double locking pawl design.
Hoist can lift, pull or bind. Can be operated from either side and will work in any position with equal efficiency.
Allows operator to convert unit to next smaller capacity to give longer lift and faster operation. Snap hook acts as an end stop and will not pass through chain sprocket.
Options—Bullard® hooks, bronze hooks and zinc plated hooks.
Lifetime warranty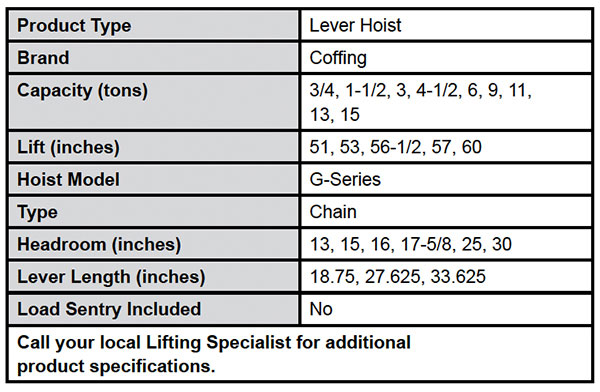 NEED HOIST REPAIR OR PARTS?
We do repairs in-house and stock a full line of parts.