Crosby McKissick UB-550E Top Swivel Overhaul Balls with Crosby Eye Hook
Top swivel design assures that the ball remains stationary if the wire line spins.
---
Available in a variety of configurations:
– 4 & 7 Ton capacities
– 85, 150 & 200 lb. weights (ball only)
– Crosby S-320AN Eye Hook or S-1316 SHUR-LOC® Hooks.
Utilize genuine forged Crosby hooks, bail and connector.
Quenched and Tempered
Both styles of hooks incorporate patented QUIC-CHECK® markings forged into the product which address two QUIC-CHECK® features:
– Deformation Indicators and Angle Indicators.
Easy disassembly for periodic inspection and maintenance.
Design factor of 4:1.
All sizes are RFID EQUIPPED.
Description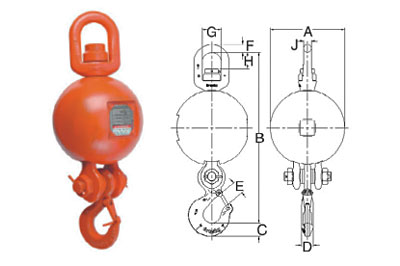 content-single-product