Description
Specifically engineered Grade 10.9 captive hexagon socket screw. Simply engage the hexagon socket bolt with the star profile key –use your fingers to respectively tighten or untighten the arrangement. Disengage the key before you hook in the lifting mean. Do not use an elongation piece.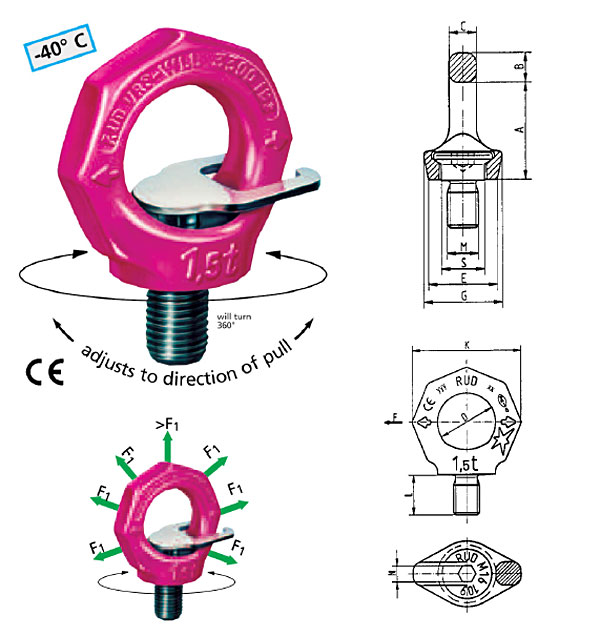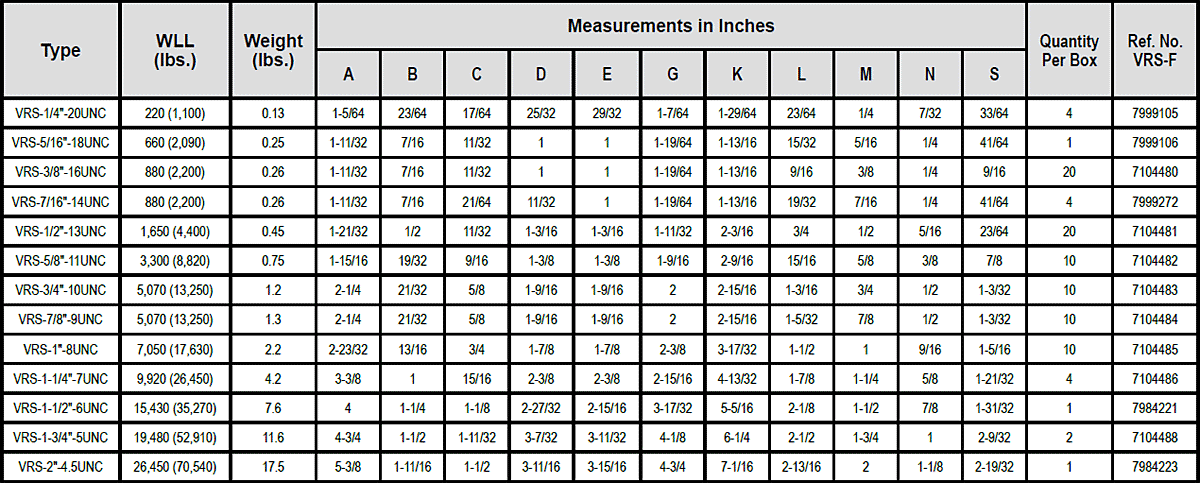 Attention: Lateral forces with standard eye bolts according to DIN 580 are forbidden! In case of multiple leg suspensions, 2-leg and 3/4-legs, the ring-eye plane of the ring bolt must be in the direction of pull. This is not likely to be the case if standard eye bolts are tightened.
The WLL (Working Load Limit) is listed at the nominal value (worst case scenario) unless otherwise specified.